Abstract
The pomegranate (Punica granatum L.) is a fruit-bearing deciduous shrub. Various parts of this plant are used in the treatment of dyspepsia, bronchitis, hypotensive, throat inflammation, etc. and its nutritional value has well been accepted. In the present study, antioxidant and antimicrobial efficacy of different solvent fractions of P. granatum leaves was investigated. Fractionation was done sequentially in Soxhlet apparatus, using various solvents like petroleum ether, toluene, ethyl acetate, acetone, and water. Antioxidant activity was evaluated by 2,2-diphenyl-1-picrylhydrazyl (DPPH) free radical scavenging assay, superoxide anion radical scavenging assay, and reducing capacity assessment. Total phenol and flavonoid content was also measured. The antimicrobial activity was assessed by agar well diffusion method against some of the tested food borne, pathogenic, and skin disease causing microorganisms. Antiulcer activity of the P. granatum acetone fraction (PGA) was evaluated using ethanol-induced gastric ulcer model. The PGA had maximum phenol content and had higher antioxidant activity. The PGA showed better DPPH free radical and superoxide anion radical scavenging activity than that of the standards. The results demonstrated that acetone fraction had potent gastroprotective and antisecretory effects. This study suggests that sequential fractionation technique is an excellent technique of extracting bioactive components of this plant at least. This study also demonstrated that PGA can serve as a potential natural source for use in food, nutraceutical, and pharmaceutical industry.
Access options
Buy single article
Instant access to the full article PDF.
US$ 39.95
Tax calculation will be finalised during checkout.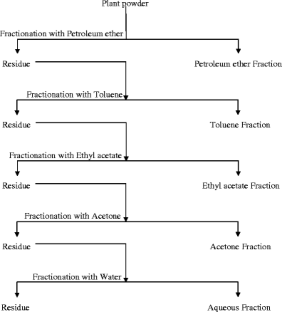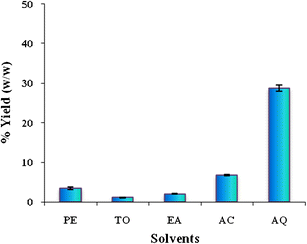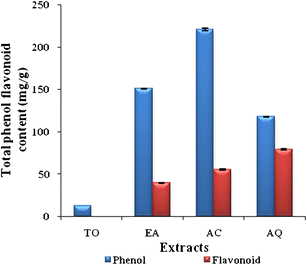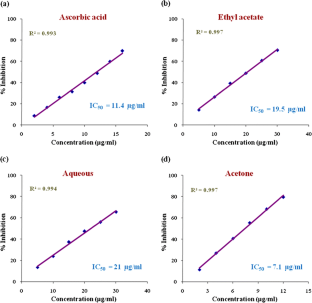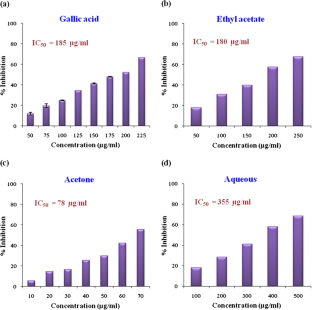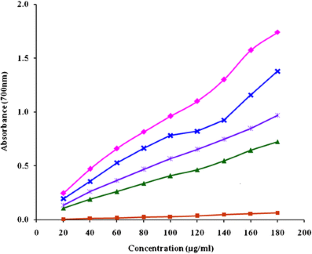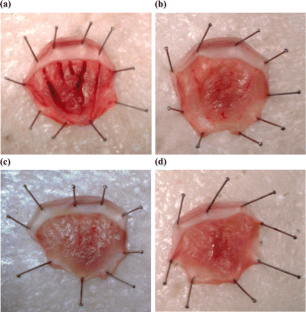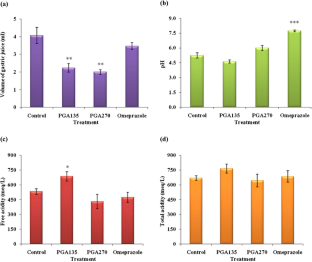 References
Abdel-Salam OM, Czimmer J, Debreceni A, Szolcsanyi J, Mozsik G (2001) J Physiol 95:105

Adiga S, Trivedi P, Ravichandra V, Deb D, Mehta F (2010) Asian Pac J Trop Med 3:687

Ahmed L, Martin-Diana AB, Rico D, Barry-Ryan C (2011) Food Chem 124:1451

Alper N, Acar J (2004) Die Nahrung 48:184

Amirghofran Z (2010) Iran J Immunol 7:65

Aruoma OI (2003) Mutat Res 523:9

Athukorala Y, Kim KN, Jeon YJ (2006) Food Chem Toxicol 44:1065

Awari DM, Mute VM, Thube BB (2009) J Pharm Res 2:182

Bajpai VK, Minkyun NA, Kang SC (2010) Food Chem Toxicol 48:1945

Brzozowski T, Konturek SJ, Kwiecien S, Pajdo R, Brzozowski I, Hahn EG (1998) J Clin Gastroenterol 27:125

Celik I, Temur A, Isik I (2009) Food Chem Toxicol 47:145

Chanda S, Dave R (2009) Afr J Microbiol Res 3:981

Chanda SV, Nagani KV (2010) Nat Sci 8:260

Chanda S, Baravalia Y, Kaneria M, Rakholiya K (2010a) Current research, technology and education topics in applied microbiology and microbial biotechnology. Formatex Research Center, Spain, 2:444

Chanda S, Dudhtra S, Kaneria M (2010b) Food Funct 1:308

Chang C, Yang M, Wen H, Chern J (2002) J Food Drug Anal 10:178

Das AK, Mandal SC, Banerjee SK, Sinha S, Das J, Saha BP, Pal M (1999) J Ethnopharmacol 68:205

Endo EH, Cortez DAG, Ueda-Nakamura T, Nakamura CV, Filho BPD (2010) Res Microbiol 161:534

Fang YZ, Yang S, Wu G (2002) Nutrition 18:872

Ganguly AK (1969) Experientia 25:1224

Gill NS, Dhawan S, Jain A, Arora R, Bail M (2012) Res J Med Plant 6:47

Gordon MF (1990) Food antioxidants. Elsevier, London, pp 1–18

Gulcin I, Huyut Z, Elmastas M, Aboul-Enein HY (2010) Arab J Chem 3:43

Halliwell B, Gutteridge JMC (1986) Free radicals in biology and medicine. Clarendon, Oxford

Hoogerwerf W, Pasricha PJ (2006) The pharmacological basis of therapeutics. Mc Graw Hill, New York, pp 967–981

Issa AY, Volate SR, Wargovich MJ (2006) J Food Comp Anal 19:405

Jurenka MTJ (2008) Altern Med Rev 13:128

Kalimuthu S, Rajesh P, Rajesh-Kannan V, Balamurugan B, Chandrasekar TM (2010) J Pharm Res 3:2779

Kaneria M, Baravalia Y, Vaghasiya Y, Chanda S (2009) Indian J Pharm Sci 71:406

Kaur G, Jabbar Z, Athar M, Alam AS (2006) Food Chem Toxicol 44:984

Ksouri R, Falleh HH, Megdiche W, Trabelsi N, Mhamdi B, Chaieb K, Bakrouf A, Magne C, Abdelly C (2009) Food Chem Toxicol 47:2083

Lansky EP, Newman RA (2007) J Ethnopharmacol 109:177

Lee CJ, Chen LG, Liang WL, Wang CC (2010) Food Chem 118:315

Lin J, Opoku AR, Geheeb-Keller M, Hutchings AD, Terblanche SE, Jager AK, Van Staden J (1999) J Ethnopharmacol 68:267

Liu J, Wang C, Wang Z, Zhang C, Lu S, Liu J (2011) Food Chem 126:261

Malik A, Mukhtar H (2006) Cell Cycle 5:371

Mc Donald S, Prenzler PD, Antolovich M, Robards K (2001) Food Chem 73:73

McCune LM, Johns T (2002) J Ethnopharmacol 82:197

Menezes SM, Cordeiro LN, Viana GS (2006) J Herb Pharmacother 6:79

Moure A, Cruz JM, Franco D, Dominguez JM, Sineiro J, Dominguez H, Nunez MJ, Parajo JC (2001) Food Chem 72:145

Nair R, Chanda S (2005) Indian J Pharm Sci 67:239

Nair R, Vaghaisya Y, Gogvani N, Solanki A, Baluja S, Chanda S (2008) Plant Arch 8:671

Nascimento GGF, Locatelli J, Freitas PC, Silva GL (2000) Braz J Microbiol 31:247

Naveen A (2010) J Pharm Res 3:1119

Parmar HS, Kar A (2007) Nutr Res 27:710

Patel C, Dadhaniya P, Hingorani L, Soni MG (2008) Food Chem Toxicol 46:2728

Perez C, Paul M, Bazerque P (1990) Acta Biol Med Exp 15:113

Qingming Y, Xianhui P, Weibao K, Hong Y, Yidan S, Li Z, Yanan Z, Yuling Y, Lan D, Guoan L (2010) Food Chem 118:84

Raj RK (1975) Indian J Physiol Pharmacol 19:47

Rajkumar V, Guha G, Kumar RA (2011) Food Chem Toxicol 49:363

Rakholiya K, Kaneria M, Chanda S (2011) J Med Plants Res 5:63

Reddy MK, Gupta SK, Jacob MR, Khan SI, Ferreira D (2007) Planta Med 73:461

Rice-Evans CA (1995) Free radical and oxidative stress: environments, drugs and food additives. Portland, Portland, pp 103–116

Robak J, Gryglewski RJ (1988) Biochem Pharmacol 37:837

Schlesier K, Harwat M, Bohm V, Bitsch R (2002) Free Radic Res 36:177

Sturgeon SR, Ronnenberg AG (2010) Nutr Rev 68:122

Su X, Sangster MY, D'Souza DH (2010) Foodborne Pathog Dis 7:1473

Sulaiman SF, Yusoff NA, Eldeen IM, Seow EM, Sajak AAB, Supriatno OKL (2011) J Food Comp Anal 24:1

Sun J, Chu YF, Wu X, Liu RH (2002) J Agric Food Chem 50:7449

Toklu HZ, Sehirli O, Ozyurt H, Mayadagli AA, Eksioglu-Demiralp E, Cetinel S, Sahin H, Yegen BC, Ulusoylu-Dumlu M, Gokmen V, Sener G (2009) J Radiat Res 50:345

Trease BE, Evans WC (1992) Text book of pharmacognosy, 13th edn. Bailliere, Tinall Ltd, London pp. 202–205

Wallace JL (1993) Can J Physiol Pharmacol 71:98

Westh H, Zinn CS, Rosdahl VT, Sarisa (2004) Microb Drug Res 10:169

Wiart C, Hannah A, Yassim M, Hamimah H, Sulaiman M (2004) J Ethnopharmacol 95:285

Wongwattanasathien O, Kangsadalampai K, Tongyonk L (2010) Food Chem Toxicol 48:1045

Wu CR, Lin WH, Hseu YC, Lien JC, Lin YT, Kuo TP, Ching H (2011) Food Chem 127:564

Zhu KX, Lian CX, Guo XN, Peng W, Zhou HM (2011) Food Chem 126:1122

Zou Y, Lu Y, Wei D (2004) J Agric Food Chem 52:5032
Acknowledgments
The authors thank Prof. S.P. Singh, Head of the Department of Biosciences, Saurashtra University, Rajkot, Gujarat, India for providing excellent research facilities. One of the author Mr. Mital Kaneria is thankful to the University Grants Commission, New Delhi, India for providing financial support as Junior Research Fellow.
About this article
Cite this article
Kaneria, M.J., Chanda, S.V. The Effect of Sequential Fractionation Technique on the Various Efficacies of Pomegranate (Punica granatum L.). Food Anal. Methods 6, 164–175 (2013). https://doi.org/10.1007/s12161-012-9412-8
Received:

Accepted:

Published:

Issue Date:
Keywords
Punica granatum

Sequential fractionation

Antimicrobics

Antioxidants

Antiulcer activity

Total phenol content