Abstract
Background
Health care providers will increasingly encounter information about the genetics of obesity as genetics research progresses.
Purpose
This study explores whether information about the genetics of obesity reduces medical student stigmatization of obese patients, and how it affects rates of health behavior-related referral.
Methods
One hundred and ten third and fourth year medical students were randomly assigned to read about genetic or behavioral mechanisms of obesity, or a control topic. Students interacted with an obese virtual patient in a virtual clinic and completed a battery of measures.
Results
Rates of most health behavior screening recommendations (weight loss, exercise, and diet consultations) were lower among participants exposed to genetic causal information than control. The genetic causal information group exhibited less negative stereotyping of the patient than control, F(1,105) = 5.00, p = 0.028, but did not differ in anticipated patient adherence, F(1,105) = 3.18, p = 0.077.
Conclusions
Information highlighting genetic contributions to obesity may lead to both positive and negative outcomes. Communication about the genetics of obesity should discuss the multi-factorial and non-deterministic nature of genetic risk.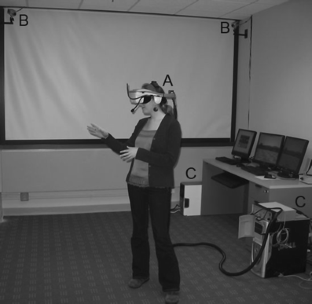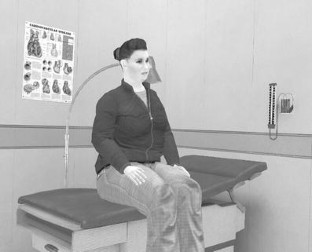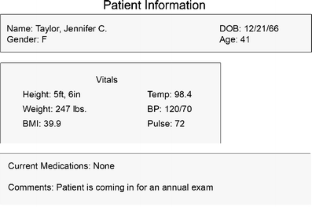 References
1.

Maes HHM, Neale MC, Eaves LJ: Genetic and environmental factors in relative body weight and human adiposity. Behavior Genetics. 1997, 27:325–351.

2.

Bouchard C: Gene-environment interactions in the etiology of obesity: Defining the fundamentals. Obesity. 2008, 16:S5-S10.

3.

Agurs-Collins T, Khoury MJ, Simon-Morton D, et al.: Public health genomics: Translating obesity genomics research into population health benefits. Obesity. 2008, 16:S85–S94.

4.

Marti A, Martinez-Gonzalez MA, Martinez JA: Interaction between genes and lifestyle factors on obesity. Proceedings of the Nutrition Society. 2008, 67:1–8.

5.

Collins FS: Has the revolution arrived?. Nature. 2010, 464:674-675.

6.

Guttmacher AE, Porteous ME, McInerney JD: Educating health-care professionals about genetics and genomics. Nature Reviews Genetics. 2007, 8:151-157.

7.

Foster GD, Wadden TA, Makris AP, et al.: Primary care physicians' attitudes about obesity and its treatment. Obesity Research. 2003, 11:1168-1177.

8.

Ogden J, Bandara I, Cohen H, et al.: General practicioners' and patients' models of obesity: Whose problem is it?. Patient Education and Counseling. 2001, 44:227-233.

9.

Must A, Spadano J, Coakley EH, et al.: The disease burden associated with overweight and obesity. Journal of the American Medical Association. 1999, 282:1523-1529.

10.

Scott JG, Cohen D, DiCiccio-Bloom B, et al.: Speaking of weight: How patients and primary care clinicians initiate weight loss counseling. Preventive Medicine. 2004, 38:819-827.

11.

Thande NK, Hurstak EE, Sciacca RE, Giardina E-GV: Management of obesity: A challenge for medical training and practice. Obesity. 2009, 17:107-113.

12.

Tham M, Young D: The role of the general practitioner in weight management in primary care - a cross sectional study in General Practice. BMC Family Practice. 2008, 9.

13.

Simkin-Silverman LR, Gleason KA, King WC, et al.: Predictors of weight control advice in primary care practices: Patient health and psychosocial characteristics. Preventive Medicine. 2005, 40:71-82.

14.

Jay M, Kalet A, Ark T, et al.: Physicians' attitudes about obesity and their associations with competency and specialty: A cross-sectional study. BMC Health Services Research. 2009, 9.

15.

Visser F, Hiddink G, Koelen M, et al.: Longitudinal changes in GPs' task perceptions, self-efficacy, barriers, and practices of nutrition education and treatment of overweight. Family Practice. 2008, 25:i105-i111.

16.

Block JP, DeSalvo KB, Fisher WP: Are physicians equipped to address the obesity epidemic? Knowledge and attitudes of internal medicine residents. Preventive Medicine. 2003, 36:669-675.

17.

Hayden MJ, Dixon JB, Piterman L, O'Brien PE: Physician attitudes, beliefs, and barriers toward the management and treatment of adult obesity: A literature review. Australian Journal of Primary Health. 2008, 14:9-18.

18.

Leventhal H, Benyamini Y, Brownlee S: Illness representations: Theoretical foundations. Perceptions of health and illness. Amsterdam: Harwood, 1997, 1-18.

19.

Ogden J, Flanagan Z: Beliefs about the causes and solutions to obesity: A comparison of GPs and lay people. Patient Education and Counseling. 2008, 71:72-78.

20.

Grant RW, Hivert M, Pandiscio JC, et al.: The clinical application of genetic testing in type 2 diabetes: A patient and physician survey. Diabetologia. 2009, 52:2299-2305.

21.

Puhl RM, Heuer CA: The stigma of obesity: A review and update. Obesity. 2009, 17:941-964.

22.

Harvey EL, Hill AJ: Health professionals' views of overweight people and smoking. International Journal of Obesity. 2001, 25:1253-1261.

23.

Price JH, Desmond SM, Krol RA, Snyder FF, O'Connell JK: Family practice physicians' beliefs, attitudes, and practices regarding obesity. American Journal of Preventive Medicine. 1987, 3:339-345.

24.

Beach MC, Roter DL, Wang NY, Duggan PS, Cooper LA: Are physicians' attitudes of respect accurately perceived by patients and associated with more positive communication behaviors?. Patient Education and Counseling. 2006, 62:347-354.

25.

Street Jr. RL, Gordon H, Haidet P: Physicians' communication and perceptions of patients: Is it how they look, how they talk, or is it just the doctor?. Social Science and Medicine. 2007, 64:586-598.

26.

Persky S, Eccleston CP: Medical student bias and care recommendations for an obese versus non-obese virtual patient. International Journal of Obesity. In press.

27.

Amy NK, Aalborg A, Lyons P, Keranen L: Barriers to routine gynecological cancer screening for White and African-American obese women. International Journal of Obesity. 2006, 30:147-155.

28.

Puhl RM, Brownell KD: Psychosocial origins of obesity stigma: Toward changing a powerful and pervasive bias. Obesity Reviews. 2003, 4:213-227.

29.

Weiner B, Perry RP, Magnusson J: An attributional analysis of reactions to stigmas. Journal of Personality and Social Psychology. 1988, 55:738-748.

30.

Crandall CS: Prejudice against fat people: Ideology and self-interest. Journal of Personality and Social Psychology. 1994, 66:882-894.

31.

Daníelsdóttir S, O'Brien KS, Ciao A: Anti-fat prejudice reduction: A review of published studies. Obesity Facts. 2010, 3:47-58.

32.

Ross KM, Shivy VA, Mazzeo SE: Ambiguity and judgments of obese individuals: No news could be bad news. Eating Behaviors. 2009, 10:152-156.

33.

Teachman BA, Gapinski KD, Brownell KD, Jeyaram S: Demonstrations of implicit anti-fat bias: The impact of providing causal information and evoking sympathy. Health Psychology. 2003, 22:68-78.

34.

Wiese HJC, Wilson JF, Jones RA, Neises M: Obesity stigma reduction in medical students. International Journal of Obesity. 1992, 16:859-868.

35.

O'Brien KS, Puhl RM, Latner JD, Mir AS, Hunter JA: Reducing anti-fat prejudice in preservice health students: A randomized trial. Obesity. In Press.

36.

Loomis JM, Blascovich JJ, Beall AC: Immersive virtual environments as a basic research tool in psychology. Behavior Research Methods, Instruments, and Computers. 1999, 31:557-564.

37.

Blascovich J, Loomis J, Beall A, et al.: Immersive virtual environment technology as a research tool for social psychology. Psychological Inquiry. 2002, 13:103-125

38.

Persky S, McBride CM: Immersive virtual environment technology: a promising tool for future social and behavioral genomics research and practice Health Communication. 2009, 24:677 - 682

39.

McCall C, Blascovich J: How, when, and why to use digital experimental virtual environments to study social behavior. Social and Personality Psychology Compass. 2009, 3:744-758.

40.

Mast MS, Hall JA, Roter DL: Caring and dominance affect participants' perceptions and behaviors during a virtual medical visit. Journal of General Internal Medicine. 2008, 23:53-527.

41.

Mast MS, Hall JA, Roter DL: Disentangling physician sex and physician communication style: Their effects on patient satisfaction in a virtual medical visit. Patient Education and Counseling. 2007, 68:16-22.

42.

Deladisma AM, Cohen M, Stevens A, et al.: Do medical students respond empathetically to a virtual patient? The American Journal of Surgery. 2007, 193:756-760.

43.

Raij AB, Johnsen K, Dickerson RF, et al.: Comparing interpersonal interactions with a virtual human to those with a real human. IEEE Transactions on Visualization and Computer Graphics. 2007, 13:1-15.

44.

Johnsen K, Raij A, Stevens A, Lind DS, Lok B: The validity of a virtual human experience for interpersonal skills education. Proceedings of the SIGCHI conference on Human factors in computing systems. 2007:1049 - 1058

45.

Coulehan J, Williams PC: Vanquishing virtue: The impact of medical education. Academic Medicine. 2001, 76:598-605.

46.

Hebl MR, Xu J: Weighing the care: Physicians' reactions to the size of a patient. International Journal of Obesity. 2001, 25:1246-1252.

47.

Puhl RM, Schwartz MB, Brownell KD: Impact of perceived consensus on stereotypes about obese people: A new approach for reducing bias. Health Psychology. 2005, 24:517-525.

48.

Aiken LS, West SG: Multiple Regression: Testing and Interpreting Interactions. Newbury Park, CA: Sage, 1991.

49.

Friedman JM: Modern science versus the stigma of obesity. Nature Medicine. 2004, 10:563-569.

50.

Weinsier RL, Hunter GR, Heini AF, Goran MI, Sell SM: The etiology of obesity: Relative contribution of metabolic factors, diet, and physical activity. The American Journal of Medicine. 1998, 105:145-150.

51.

Martinez JA: Body-weight regulation: Causes of obesity. Proceedings of the Nutrition Society. 2000, 59:337-345.

52.

Ernst E, Canter PH: A systematic review of systematic reviews of spinal manipulation. Journal of the Royal Society of Medicine. 2006, 99:192-196.

53.

Nappi G, Perrotta A, Rossa P, Sandrini G: Chronic daily headache. Expert Review of Neurotherapeutics. 2008, 8:361-384.
Acknowledgments
This research was supported by the Intramural Research Program of the National Human Genome Research Institute, National Institutes of Health. The authors wish to thank Colleen McBride and Alex Cho for their insightful comments on an earlier version of this manuscript, and Lori Bastian, Greg Feero, and Nancy Stevens for their valuable advice. In addition, the authors thank Laura Wagner, Studly Auguste, ShaDonna Jackson, and Shea Lott for their assistance with data collection.
Conflict of Interest Statement
The authors have no conflict of interest to disclose
Appendix
Appendix
Excerpted conclusion from genetic article—material adapted from [49] and [50]:
Common forms of obesity may be viewed as disorders with genetic underpinnings that occur most readily among individuals who are predisposed to energy conservation both in terms of metabolic processes and in terms of behavioral phenotypes. Help will come with identification of the genes that predispose to obesity, and a fuller understanding of their function.
Excerpted conclusion from behavioral article —additional material adapted from [51]:
Common forms of obesity may be viewed as disorders with possible small genetic influence that occur most readily among individuals who are prone to energy-conserving behaviors consisting of preferential seeking of energy-dense foods and sedentary activities. Current trends in weight-for-height measurements indicate that a major cause of the obesity problem lies in dietary and physical activity patterns.
Excerpted conclusion from control article—material adapted from [52] and [53]:
Chronic daily headache is a relatively common condition associated with significant burden of suffering, but we are only just beginning to understand the pathophysiological mechanisms underlying the chronification of primary headaches. As a result, the management of the most common forms of chronic daily headache is currently nonspecific, non evidence-based, and largely unsatisfactory. Some complementary and alternative treatments do offer hope for chronic headache treatment however, it is quite difficult to differentiate hype from hope or hazard in such treatment.
About this article
Cite this article
Persky, S., Eccleston, C.P. Impact of Genetic Causal Information on Medical Students' Clinical Encounters with an Obese Virtual Patient: Health Promotion and Social Stigma. ann. behav. med. 41, 363–372 (2011). https://doi.org/10.1007/s12160-010-9242-0
Keywords
Obesity

Genetics

Stigma

Provider attitudes

Health behavior

Virtual reality