Abstract
The paper employed a geo-economics approach to investigate the twofold Chinese geopolitical intentions behind the execution of the China-Pakistan Economic Corridor. China financed the CPEC project to overcome energy security and terrorism in Xinjiang. The paper examines the correlation between economic development and security objectives by answering the following key questions. (a) Whether CPEC has the potential to alleviate China's energy and security dilemma? (b) To what extent CPEC can act as a lever to achieve security interests? The paper argues that geopolitical and geo-security concerns motivate Chinese leadership to use the geo-economics approach. The $65 billion investment in the construction of CPEC has mammoth potential to revitalize the Chinese dream to achieve security through economic and infrastructure development. For Beijing, infrastructure and economic development along the corridor belt would guarantee peace and security in Xinjiang and an overland route of CPEC for energy supplies will circumvent the Malacca dilemma alleviating the threat to the Chinese energy lifeline.
Access options
Buy single article
Instant access to the full article PDF.
USD 39.95
Price excludes VAT (USA)
Tax calculation will be finalised during checkout.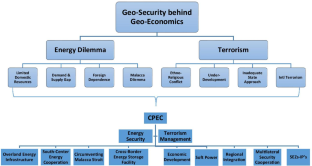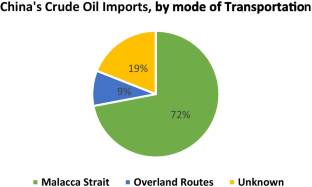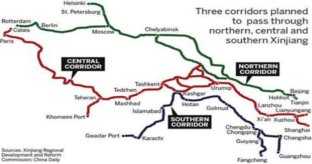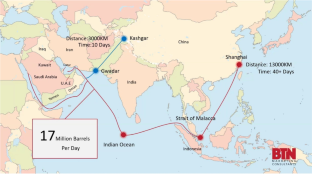 References
Ahmar, M., 2015. Strategic Meaning of the China-Pakistan Economic Corridor. Strategic Studies, 12 May.pp. 35–49.

Akhtar, D. R., 2019. Building Regional Connectivity for Pakistan, Islamabad: Friedrich Ebert Stiftung.

Anon., 2018. Geoeconomics and Strategy, Arlington, Virginia : Pacific Tech Bridge, .

APCO, 2010. China's 12th Five-Year Plan: How it actually works and what's in store for the next five years, Beijing: APCO Worldwide.

Aqeel, M., 2016. Impact of China Pakistan Economic Corridor (CPEC). s.l.:ARCADA.

Bartlett, B., 1994. Gee-economics: The New Mercantilism. ORBIS, March.38(2).

Broadstock, J. Z. &. D. C., 2016. The Causality between Energy Consumption and Economic Growth for China in a Time-varying Framework. The Energy Journal, Volume 37, pp. 29-53.

Butt, D. K. M. B. &. A. A., 2015. Impact of CPEC on Regional and Extra-Regional Actors: Analysis of Benefits and Challenges. Lahore, GC University, pp. 128-133.

Cai Fang, R. G. &. L. S., 2018. 40 years of China's reform and development: How reform captured China's demographic dividend. In: China's 40 Years of Reform and Development 1978-2018. s.l.:Australian National University Press, pp. 5-26.

CHA, C., 2017. China's Westward March: Strategic Views of One Belt, One Road. The Korean Journal of International Studies, December, 15(3), pp. 483-500.

Cheng, B. S., 1997. Energy consumption and economic growth in Brazil, Mexico and Venezuela: a time series analysis. Applied Economics Letters, 4(11), pp. 671-674.

Chowdhary, M., 2015. "China's Billion-Dollar Gateway to the Sub-continent: Pakistan May Be Opening A Door It Cannot Close. [Online] Available at: https://www.forbes.com/sites/realspin/2015/08/25/china-looks-to-pakistan-to-expand-its-influence-in-asia/

Clarke, M., 2010. China, Xinjiang and the Internationalisation of the Uyghur Issue. Global Change Peace & Security, pp. 1-35.

Clarke, M., 2015. China and the Uyghurs: The "Palestinization" of Xinjiang?. Middle East Policy, Fall, XXII(3), pp. 127-146.

Coleman, M., 2005. U.S. Statecraft and the US-Mexico Border as Security/Economy Nexus. Political Geography, 24(2), pp. 189-2005.

Downs, E., 2006. The Brookings Foreign Policy Studies Energy Security Series China, s.l.: The Brookings Institution.

EIA, May 14, 2015. China: International Energy Data and Analysis, s.l.: U.S. Energy Information Administration.

Fatima, D. H. Z. A. &. S., 2015. CPEC 2015: A REVIEW OF PROPOSED OPPORTUNITIES AND SIGNIFICANCE. Lahore , GC University , pp. 143-138.

Garlick, J., 2018. Deconstructing the China–Pakistan Economic Corridor: Pipe Dreams Versus Geopolitical Realities. Journal of Contemporary China, 27(112), pp. 519-533.

Garnaut, R., 2018. 40 years of Chinese economic reform and development and the challenge of 50 . In: China's 40 Years of Reform and Development 1978-2018. s.l.:Australian National University Press, pp. 29-51.

Grosse, T. G., 2014. Geoeconomic Relations Between the EU and China: The Lessons from the EU Weapon Embargo and From Galileo. Geopolitics, 19(1), pp. 40-65.

Harris, R. D. B. a. J. M., 2016. War by Other Means: Geoeconomics and Statecraft. London: The Belknap Press of Harvard University Press.

Heffernan, S. O. H. a. M., 2006. From Geo-Strategy to Geo-Economics: The'Heartland' and British Imperialism Before and After MacKinder. Geopolitics, 11(1), pp. 54-73.

Hsiung, J. C., 2009. The Age of Geoeconomics, China's Global Role, and Prospects of Cross-Strait Integration. Journal of Chinese Political Science, Volume 14, pp. 113-133.

Huntington, S. P., 1993. Why International Primacy Matters. International Security, 17(4), pp. 68-83.

Hussain, E., 2017. China-Pakistan Economic Corridor: Will It Sustain Itself?. Fudan Journal of Humanities and Social Sciences, Volume 10, pp. 145-159.

Jamali, M. H. &. A. B., 2019. Geo-Political Dynamics of the China-Pakistan Economic Corridor: A New Great Game in South Asia. Chinese Political Science Review, Volume 4, pp. 303-326.

Kai, M., 2006. The 11th Five-Year Plan: targets, paths and policy orientation, Beijing: National Development and Reform Commission (NDRC), People's Republic of China.

Kohli, H., 2018. Looking at China's Belt and Road Initiative from the Central Asian Perspective. Global Journal of Emerging Market Economies , 9(1-3), pp. 3-11.

Kraft, J. K. a. A., 1978. On the Relationship Between Energy and GNP. The Journal of Energy and Development, Spring, 3(2), pp. 401-403.

Liu, D. X., 2016. China's Energy Security and Its Grand Strategy, Muscatine: The Stanley Foundation.

Luttwak, E. N., 1990. From Geopolitics to Geo-Economics: Logic of Conflict, Grammar of Commerce. The National Interest, Summer, Issue 20, pp. 17-23.

Maitra, R., 2016. China-Pakistan Economic Corridor: The Challenges. EIR, 15 April.pp. 38-40.

Mehmood Hussain, S. M. a. D. N. S., 2017. SWOT Analysis of the China-Pakistan Economic Corridor (CPEC). Quarterly Journal of Chinese Studies, 5(2), pp. 42-64.

Mehmood, M. H. a. S., 2021. Genocide in Kashmir and the United Nations to Invoke Responsibility to Protect (R2P): Causes and Consequences. Muslim World Journal of Human Rights.

Morrison, W. M., 2018. China's Economic Rise: History, Trends, Challenges, and Implications for the United States, Washington: Congressional Research Service.

MPD&R, 2017. Long Term Plan for China-Pakistan Economic Corridor (2017-2030), Islamabad: Ministry of Planning Development & Reform, Government of Pakistan.

Muhammad, M. A. &. A., 2015. South Asia-Central Asia Inter-Regional Connectivity: The Future Perspective. Central Asia Journal, Winter, Issue 77, pp. 31-45.

Nan Zhou, H. L. N. K. X. L. F. L. P. B. S. W. F. L. C. S. C. D., 2020. China Energy Outlook: Understanding China's Energy and Emissions Trends, s.l.: Lawrance Berkeley National Laboratory, China Energy Group.

Nizamani, U., 2018. The China-Pakistan Economic Corridor and Shanghai Cooperation Organization: Implications for South Asia's Strategic Stability. Journal of Current Affairs, 2(2), pp. 74-90.

Nye, J. S., 2004. Soft Power The Means to Success in World Politics. New York: BBS Public Affairs.

People's Daily, 2013. Suspicions on China's taking over of Gwadar port are groundless. [Online] Available at: http://en.people.cn/90883/8137013.html

Potter, P. B. K., 2013. Terrorism in China Growing Threats with Global Implications. Strategic Studies Quarterly, Winter.pp. 70-92.

Qadir, S. G., 2017. Afghanistan and Iran: On Board CPEC's Lucrative Train. Islamabad, Institute of Policy Research Islamabad , pp. 132-154.

Rathbun, B., 2008. A Rose by Any Other Name:Neoclassical Realism as the Logical and Necessary Extension of Structural Realism. Security Studies, 14 June, 17(2), pp. 294-321.

Safdar, A., 2015. The China-Pakistan Economic Corridor-Its Maritime Dimension and Pakistan Navy. Strategic Studies, 35(3), pp. 1-19.

Saleem, A. H., 2018. Central and South Asian Energy Projects: Prospects and Challenges for Pakistan. Strategic Studies, pp. 57-71.

Scott, D., 2008. The Great Power "Great Game" Between India and China: "The Logic of Geography. Geopolitics, 13(1), pp. 1-26.

Shchukin, V., 2009. Uighurs in Xinjiang: A General Assessment of the Roots of Unrest. Topical Research Digest: Human Rights in China, pp. 178-88.

Sidaway, J. D., 2005. Blackwell Publishing, Ltd. Asia–Europe–United States: the geoeconomics of uncertainty. Area, 37(4), pp. 373-377.

Singh, S. S. a. B., 2019. Geopolitics of ports: Factoring Iran in India's counterbalancing strategy for "Sino-Pak Axis". Journal of Eurasian Studies, 10(2), pp. 169-182.

Tsoi, G., 2018. China goes on global charm offensive after Xinjiang outcry. [Online] Available at: https://www.inkstonenews.com/politics/china-continues-push-its-new-narrative-xinjiang/article/2168946

Valerie M. Hudson, R. E. F. D. P. a. E. R. G., 2008. Why the third world matters, why Europe probably won't: The geoeconomics of circumscribed engagement. Journal of Strategic Studies, 14(3), pp. 255-298.

Vasquez, J. A., 1997. The Realist Paradigm and Degenerative Versus Progressive Research Programs: An Appraisal of Neotraditional Research on Walt's Balancing Proposition. The American Political Science Review, 91(4).

World View, 2013. China's Ambitions in Xinjiang and Central Asia. [Online] Available at: https://worldview.stratfor.com/article/chinas-ambitions-xinjiang-and-central-asia-part-2

Yujie, T. Q. &. L., 2012. The Study of Relationship between China's Energy Consumption and Economic Development. Singapore, s.n., pp. 251-256.

Zabin, M. T. S. a. J., 2020. What Does the China-Iran Deal Mean for the China-Pakistan Economic Corridor?. [Online] Available at: https://thediplomat.com/2020/08/what-does-the-china-iran-deal-mean-for-the-china-pakistan-economic-corridor/

Zhang, Y., 2015. One Belt, One Road: A Chinese View. Global Asia, 10(3), pp. 8-12.
Additional information
Publisher's Note
Springer Nature remains neutral with regard to jurisdictional claims in published maps and institutional affiliations.
About this article
Cite this article
Hussain, M. CPEC and Geo-Security Behind Geo-Economics: China's Master Stroke to Counter Terrorism and Energy Security Dilemma. East Asia 38, 313–332 (2021). https://doi.org/10.1007/s12140-021-09364-z
Received:

Accepted:

Published:

Issue Date:

DOI: https://doi.org/10.1007/s12140-021-09364-z
Keywords
China

Pakistan

BRI

CPEC

Geo-security

Geo-economics

Malacca dilemma