Abstract
We aimed at contributing to the theoretical understanding of the association between quality of life and social capital. Different from other reviews, our review focused on exploring existing empirical research to provide a consolidated overview of the evidence on this association among migrant populations. This paper presents a systematic review of scientific literature on the association between quality of life and social capital among migrant populations. Considering the heterogeneity of the study group (migrants) and the complexity surrounding the measurement of quality of life and social capital, we used an integrative approach to synthesise results from both qualitative and quantitative studies. We adopted PRISMA 2009 (a flow diagram) for paper selection following specified criteria. The results were then categorised based on the direction of the association, i.e. positive association, no association and negative association, and were presented in a narrative form. A total of 53 studies were identified, five of which met the inclusion criteria and were reviewed in this paper. Social capital measured by social participation, social network, trust and reciprocity showed a positive relationship with quality of life five of the eight times the association was tested and no significant association the other three times. While our findings support the general conclusion that social capital is a significant predictor of quality of life among migrant populations, they further project the variations in this relationship across different measures of social capital and other domains of quality of life among migrant groups.
Access options
Buy single article
Instant access to the full article PDF.
US$ 39.95
Tax calculation will be finalised during checkout.
Subscribe to journal
Immediate online access to all issues from 2019. Subscription will auto renew annually.
US$ 79
Tax calculation will be finalised during checkout.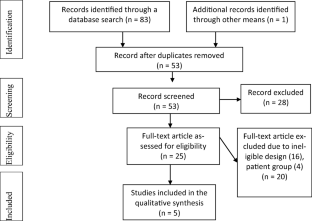 References
Alvi, S., Zaidi, A., Ammar, N., & Culbert, L. (2012). A comparative and exploratory analysis of socio-cultural factors and immigrant women's mental health within a Canadian context. J Immigr Minor Health., 14(3), 420–432.

Amit, K., & Litwin, H. (2010). The subjective well-being of immigrants aged 50 and older in Israel. Soc Indic Res., 98(1), 89–104.

Bennet, L., & Lindström, M. (2018). Self-rated health and social capital in Iraqi immigrants to Sweden: the MEDIM population-based study. Scand J Public Health., 46(2), 194–203.

Berghs M, Atkin K, Graham H, Hatton C, & Thomas C. (2016). Effective public health practice project quality assessment tool [Internet]. NIHR Journals Library; [cited 2018 May 31]. Available from: https://www.ncbi.nlm.nih.gov/books/NBK378949/.

Bhugra, D., & Becker, M. A. (2005). Migration, cultural bereavement and cultural identity. World Psychiatry., 4(1), 18–24.

Bourdieu, P. (1986). The forms of capital [Internet] (pp. 241–258). Westport, CT: Greenwood (Richardson, J Handbook of Theory and Research for the Sociology of Education). Available from: http://www.socialcapitalgateway.org/content/paper/bourdieu-p-1986-forms-capital-richardson-j-handbook-theory-and-research-sociology-educ.

Coleman, J. S. (1988). Social capital in the creation of human capital. Am J Sociol., 94, S95–S120.

Day J, & Wen M. (2007). Social capital and adolescent mental well-being: the role of family, school and neighborhood. Conf Pap -- Am Sociol Assoc. Annual Meeting; 1.

Dixon-Woods, M., Agarwal, S., Jones, D., Young, B., & Sutton, A. (2005). Synthesising qualitative and quantitative evidence: a review of possible methods. J Health Serv Res Policy., 10(1), 45–53.

Dong, X., & Chang, E.-S. (2017). Social networks among the older Chinese population in the USA: findings from the PINE Study. Gerontology., 63(3), 238–252.

Erdem, Ö., Van Lenthe, F.J., Prins. R.G., Voorham. T.A.J.J., & Burdorf A. (2016). Socioeconomic inequalities in psychological distress among urban adults: the moderating role of neighborhood social cohesion. PLoS ONE [Internet]. [cited 2019 Oct 9];11(6). Available from: https://www.ncbi.nlm.nih.gov/pmc/articles/PMC4900553/.

Hamdan, H., Yusof, F., & Marzukhi, M. A. (2014). Social capital and quality of life in urban neighborhoods high density housing. Procedia - Soc Behav Sci., 153, 169–179.

IOM (2013). World Migration Report 2013 - Migrant well-being and development [Internet]. Vol. 7. International Organization for Migration (IOM); [cited 2017b Nov 30]. 220 p. Available from: https://publications.iom.int/books/world-migration-report-2013.

IOM (2017). World Migration Report 2013 - Migrant well-being and development [Internet]. Vol. 7. International Organization for Migration (IOM). 220 p. Available from: https://publications.iom.int/books/world-migration-report-2013.

Nahapiet, J., & Ghoshal, S. (1997). Social capital, intellectual capital and the creation of value in firms. Acad Manag Best Pap Proc., 1997, 35–39.

Putnam RD. Bowling alone: America's declining social capital. In: Culture and politics [Internet]. Palgrave Macmillan, New York; 1995 [cited 2018 May 31]. p. 223–34. Available from: https://link.springer.com/chapter/10.1007/978-1-349-62397-6_12

Ramirez, A. J., Westcombe, A. M., Burgess, C. C., Sutton, S., Littlejohns, P., & Richards, M. A. (1999 Apr 3). Factors predicting delayed presentation of symptomatic breast cancer: a systematic review. Lancet Lond Engl., 353(9159), 1127–1131.

Uphoff, N. (1999). Understanding social capital: learning from the analysis and experience of participation. In Ithaca, NY, USA: Cornell University Press 215-249 : 3 tab.

Van Bastelaer, T., & Grootaert, C. (2002). Understanding and measuring social capital : a multidisciplinary tool for practitioners [Internet]. Washington (D.C.): WHO (Directions in development). Available from: http://lib.ugent.be/catalog/rug01:000730546.

WHOQOL. (1982). The World Health Organization Quality of Life Assessment (WHOQOL): development and general psychometric properties. Soc Sci Med, 46(12), 1569–1585.

Zhang, J. (2014). Elderly Chinese migrants, intergenerational reciprocity, and quality of life. N Z Sociol., 29(2), 11–30.
Acknowledgements
I would like to express my gratitude to my supervisor, Prof. Monika Bullinger, for her ever-present guidance and mentorship, patience and understanding. I appreciate my wife, Elma, and my son Elias for their energising love and encouragements throughout this process.
Ethics declarations
The author declares that he has no conflict of interest.
Ethical Statement
There was no ethical approval necessary for the current review. However, the author adopted the PRISMA 2009 flow diagram to ensure a transparent and clear review process.
Additional information
Publisher's Note
Springer Nature remains neutral with regard to jurisdictional claims in published maps and institutional affiliations.
Highlights
• Social capital as a single construct cannot and should not be assumed as a universal predictor of migrants' quality of life.
• A population-based breakdown of social capital is essential for the understanding and determination of social capital measures that promote quality of life for specified migrant groups.
• Social participation was the single measure of social capital that reflected constant effects on quality of life across the study.
About this article
Cite this article
Adedeji, A. Social Capital and Migrants' Quality of Life: a Systematic Narrative Review. Int. Migration & Integration 22, 87–101 (2021). https://doi.org/10.1007/s12134-019-00724-6
Keywords
Migrants

Social capital

Quality of life

Social network