Abstract
Today, people are moving from countryside to city, city to city, and country to country at one of the highest rates in human history. Globalization, poverty, war, persecution, and environmental crises—as well as the pursuit of safety and better economic opportunities—are propelling a mass migration of people from the Global South to the Global North. In response, some countries have limited immigration directly or restricted certain rights and privileges to discourage immigrants. Conversely, other countries have provided refuge and expanded pathways to rights and benefits out of altruism and humanity, economic self-interest, or both. As the pace of global migration has increased, the idea that political rights should follow or accompany immigrants has also grown and gained traction. Voting is one such right. Most countries typically limit voting rights to its citizens. However, during the past several decades, some have extended the franchise to noncitizen residents. In fact, at least forty-five countries presently allow noncitizen residents to vote in their local, regional, or even national elections. What is driving the expansion of noncitizen voting (NCV)? Where and to what ends are such policies being enacted? For this article, the authors conducted a systematic review to examine these questions and assess the implications of enfranchisement for advancing immigrant incorporation and democratic practice.
Access options
Buy single article
Instant access to the full article PDF.
US$ 39.95
Tax calculation will be finalised during checkout.
Subscribe to journal
Immediate online access to all issues from 2019. Subscription will auto renew annually.
US$ 79
Tax calculation will be finalised during checkout.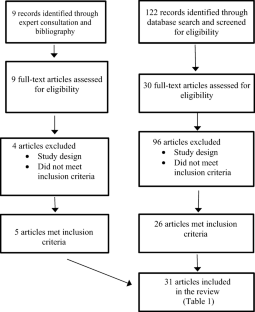 Notes
1.

Identified through expert consultation, these publications did not meet the inclusion criteria of the review. However, their opposing viewpoint is highlighted for important context.

2.

This is consistent with a recent survey of local election officials that identified just thirty instances of potential NCV of 23 million ballots cast (Famighetti et al. 2017).
References
Angell, K., & Huseby, R. (2017). Should irregular immigrants be (rapidly) enfranchised? Political Research Quarterly, 70(2), 363–373.

Bauböck, R. (2005). Expansive citizenship--voting beyond territory and membership. PS: Political Science and Politics, 38(4), 693–687.

Bevelander, P. (2015). Voting participation of immigrants in Sweden--a cohort analysis of the 2002, 2006, and 2010 elections. Journal of International Migration and Integration, 16(1), 61–80.

Cianetti, L. (2014). Granting local voting rights to non-citizens in Estonia and Latvia: the conundrum of minority representation in two divided democracies. Journal of Ethnopolitics and Minority Issues in Europe, 13(1), 86–112.

Coll, K. (2011). Citizenship acts and immigrant voting rights movements in the US. Citizenship Studies, 15(8), 993–1009.

de la Garza, R. O. (2012). Immigrant voting: counterpoint. In J. Gans, E. Replogle, & D. J. Tichenor (Eds.), Debates on U.S. immigration (pp. 105–110). Los Angeles: SAGE Publications, Inc.

Dornan v. Sanchez, 978 F. Supp. 1315 (1997).

Douglas, J. A. (2017). The right to vote under local law. George Washington Law Review, 85(4), 1039–1111.

Earnest, D. (2015). Expanding the electorate: comparing the noncitizen voting practices of 25 democracies. Journal of International Migration and Integration, 16(1), 1–25.

Eisenberg, A. (2015). Voting rights for non-citizens: treasure of fool's gold? Journal of International Migration and Integration, 16(1), 133–151.

Escobar, C. (2017). Migration franchise expansion in Latin America. Global Citizenship Observatory. Robert Schuman Centre for Advanced Studies. https://cadmus.eui.eu//handle/1814/45709. Accessed 18 July 2017.

Fabbrini, F. (2011). Voting rights for noncitizens: the European multilevel and the U.S. federal constitutional systems compared. European Constitutional Law Review, 7(3), 392–423.

Famighetti, C.; Keith, D.; Pérez, M. (2017). Noncitizen voting: the missing millions. Brennan Center for Justice. https://www.brennancenter.org/sites/default/files/publications/2017_NoncitizeNCVoting_Final.pdf. Accessed 17 June 2018.

Finck, M. (2015). Towards an ever closer union between residents and citizens European constitutional law review. European Constitutional Law Review, 11(1), 78–98.

Garcia, J. (2011). Immigrants and suffrage: adding to the discourse by integrating state versus national citizenship, dual domestic residency, and dual citizenship. Harvard Journal of Hispanic Policy, 24(1), 21–42.

Green M.N. (2007) Race, Party, and Contested Elections to the U.S. House of Representatives. Polity 39(2):155–178.

Gilbert, L. (2014). Reconceiving citizenship: noncitizen voting in New York City municipal elections as a case study in immigrant integration and local governance. Journal on Migration and Human Security, 2(3), 223–250.

Harper Ho, V. (2000). Noncitizen voting rights: the history, the law and current prospects for change. Law and Inequality, 18(2), 271–322.

Hayduk, R. (2015). Political rights in the age of migration: lessons from the United States. Journal of International Migration and Integration, 16(1), 99–118.

Hayduk, R., & Coll, K. (2018). Urban citizenship: campaigns to restore immigrant voting rights in the U.S. New Political Science, 40(2), 336–352.

Hayduk, R., Hackett, K., & Tamashiro Folla, D. (2017). Immigrant engagement in participatory budgeting in New York City. New Political Science, 39(1), 76–94.

Kini, T. (2005). Sharing the vote: noncitizen voting rights in local school board elections. California Law Review, 93(1), 271–322.

Lenard, P. (2015). Residence and the right to vote. Journal of International Migration and Integration, 16(1), 119–132.

Maseko, T. (2010). Voting rights for nationals of the Southern African Development Community countries living in member states. International Journal of African Renaissance Studies, 5(2), 242–254.

Meyer, P. (2014). Citizens, residents, and the body politic. California Law Review, 465–510.

Owen, D. (2011). Transnational citizenship and the democratic state: modes of membership and voting rights critical review of international social and political philosophy. Critical Review of International Social and Political Philosophy, 14(5), 641–663.

Raskin, J. (1993). Legal aliens, local citizens: the historical, constitutional and theoretical meanings of alien suffrage. University of Pennsylvania Law Review, 141(4), 1391–1470.

Renshon, S. A. (2009). Noncitizen voting and American democracy. Rowman & Littlefield.

Rodríguez, C. (2010). Noncitizen voting and the extraconstitutional construction of the polity. International Journal of Constitutional Law, 8(1), 30–49.

Ruth, T., Matusitz, J., & Simi, D. (2017). Ethics of disenfranchisement and voting rights in the US: convicted felons, the homeless, and immigrants. American Journal of Criminal Justice, 42(1), 56–68.

Seidle, L. (2015). Local voting rights for non-nationals: experience in Sweden, the Netherlands, and Belgium. Journal of International Migration and Integration, 16(1), 27–42.

Siemiatycki, M. (2015). Non-citizen voting rights and urban citizenship in Toronto. Journal of International Migration and Integration., 16(1), 81–97.

Shelby County, Ala. v. Holder, 679 F.3d 848 (2012).

Song, S. (2009). Democracy and noncitizen voting rights. Citizenship Studies, 13(6), 607–620.

Teney, C., Jacobs, D., Rea, A., & Delwit, P. (2010). Ethnic voting in Brussels: voting patterns among ethnic minorities in Brussels (Belgium) during the 2006 local elections. Acta Politica, 45(3), 273–297.

Triandafyllidou, A. (2015). Reform, counter-reform and the politics of citizenship: local voting rights for third-country nationals in Greece. Journal of International Migration and Integration, 16(1), 43–60.

Varsanyi, M. W. (2005). The rise and fall (and rise?) of non-citizen voting: immigration and the shifting scales of citizenship and suffrage in the United States. Space and Polity, 9(2), 113–134.

Varsanyi, M. W. (2006). Interrogating "urban citizenship" vis-à-vis undocumented migration. Citizenship Studies, 10(2), 229–249.

Vernby, K. (2012). Inclusion and public policy: evidence from Sweden's introduction of noncitizen suffrage. American Journal of Political Science, 57(1), 15–29.

Wucker, M. (2004). Remittances: the perpetual migration machine. World Policy Journal, 21(2), 37–46.
Additional information
Publisher's Note
Springer Nature remains neutral with regard to jurisdictional claims in published maps and institutional affiliations.
Appendix
Appendix
About this article
Cite this article
Ferris, D., Hayduk, R., Richards, A. et al. Noncitizen Voting Rights in the Global Era: a Literature Review and Analysis. Int. Migration & Integration 21, 949–971 (2020). https://doi.org/10.1007/s12134-019-00687-8
Keywords
Noncitizen voting

Immigrant integration

Democracy

Political participation

Citizenship