Abstract
The goal of this study was to engage with adult women refugees from the Democratic Republic of Congo (DRC) to understand their perceptions and experiences with integration, resettlement, and health in Indianapolis. The focus of this paper is the findings related to integration. The study was conducted in partnership with a refugee resettlement agency who identified women from DRC as a population of interest since they are a relatively new refugee group to both the USA and Indiana. A community engaged approach was used to conduct a qualitative study utilizing both the Photovoice method and semi-structured interviews with 16 women. Triangulated analysis of interview transcripts, photos, and captions created from the Photovoice discussions revealed five major themes of language acquisition, lack of stable jobs, transportation, affordable housing, and social support. Our study concludes that emphasis on early self-sufficiency negatively affected this group of refugees' language acquisition, which in turn adversely affected multiple other aspects of the integration process including access to well-paid jobs, affordable housing, and transportation. The authors argue that emphasis on social support, both within the Congolese refugee community and the local population, along with group learning can play a critical role in improving the integration experience of women refugees.
Access options
Buy single article
Instant access to the full article PDF.
US$ 39.95
Tax calculation will be finalised during checkout.
Subscribe to journal
Immediate online access to all issues from 2019. Subscription will auto renew annually.
US$ 79
Tax calculation will be finalised during checkout.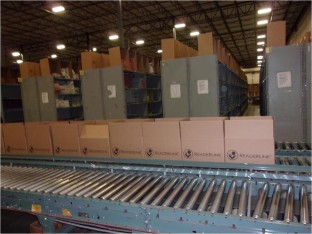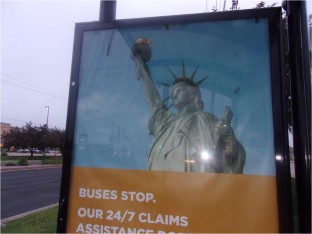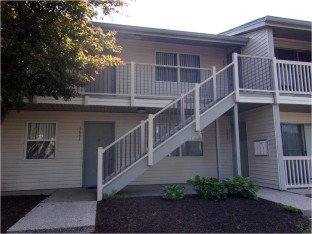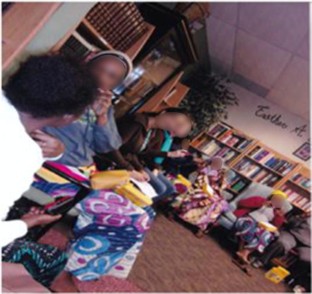 References
Ager, A., & Strang, A. (2008). Understanding integration: a conceptual framework. Journal of Refugee Studies, 21(2), 166–191. https://doi.org/10.1093/jrs/fen016.

Ballard, M. J. (2017). Refugees, rights, and responsibilities: bridging the integration gap. University of Pennsylvania Journal of International Law, 39(1), 185.

Bloch, A. (2008). Refugees in the UK labour market: the conflict between economic integration and policy-led labour market restriction. Journal of Social Policy, 37(1), 21–36. https://doi.org/10.1017/S004727940700147X.

Bohon, S. A. (2005). Occupational attainment of Latino immigrants in the United States. Geographical Review, 95(2), 249–246.

Brown, C., Schale, C. L., & Nilsson, J. E. (2010). Vietnamese immigrant and refugee women's mental health: an examination of age of arrival, length of stay, income, and English language proficiency. Journal of Multicultural Counseling and Development, 38(2), 66–76.

Capps, R., Newland, K., Fratzke, S., Groves, S., Auclair, G., Fix, M., & McHugh, M. (2015). Integrating refugees in the United States: the successes and challenges of resettlement in a global context. Statistical Journal of the IAOS, 31(3), 341–367.

Castleden, H., Garvin, T., & First Nation, H. (2008). Modifying photovoice for community- based participatory indigenous research. Social Science & Medicine, 66(6), 1393–1405.

Chaumba, J., & Nackerud, L. (2013). Social capital and the integration of Zimbabwean immigrants in the United States. Journal of Immigrant & Refugee Studies, 11(2), 217–220.

Chung, R. C., Bemak, F., & Wong, S. (2000). Vietnamese refugees' levels of distress, social support, and acculturation: implications for mental health counseling. Journal of Mental Health Counseling, 22(2), 150–161.

Corvo, K., & Peterson, J. (2016). Post-traumatic stress symptoms: language acquisition, and self-sufficiency. Journal of Social Work, 5(2), 205–219.

Deacon, Z., & Sullivan, C. (2009). Responding to the complex and gendered needs of refugee women. Affilia, 24(3), 272–284.

Dharod, J. M., Xin, H., Morrison, S. D., Young, A., & Nsonwu, M. (2013). Lifestyle and food-related challenges refugee groups face upon resettlement: do we have to move beyond job and language training programs? Journal of Hunger & Environmental Nutrition, 8(2), 187–199.

DiCicco-Bloom, B., & Crabtree, B. F. (2006). The qualitative research interview. Medical Education, 40, 314–321.

Ellis, B., Murray, K., & Barrett, C. (2014). Understanding the mental health of refugees: Trauma, stress, and the cultural context. In P. Ranna (Ed.), The Massachusetts General Hospital text-book on diversity and cultural sensitivity in mental health (pp. 165–187). New York: Humana Press.

Erlingsson, C., & Brysiewicz, P. (2017). A hands-on guide to doing content analysis. African Journal of Emergency Medicine, 7(3), 93–99.

Felsman, I. C. (2016). Supporting health and well-being for resettled refugee women: the Global Women's Group. Creative Nursing, 22(4), 226–232.

Findholt, N. E., Michael, Y. L., & Davis, M. M. (2010). Photovoice engages rural youth in childhood obesity prevention. Public Health Nursing, 28(2), 186–192.

Flahaux, M. & Schoumaker, B. (2016). Democratic Republic of the Congo: a migration history marked by crises and restrictions. Migration Policy Institute. Retrieved from https://www.migrationpolicy.org/article/democratic-republic-congo-migration-history-marked-crises-and-restrictions. Accessed 21 April 2018.

Garcia, C. M., Aguilera-Guzman, R. M., Lindgren, S., Gutierrez, R., Raniolo, B., Genis, T., Vazquez-Benitez, G., & Clausen, L. (2012). Intergenerational Photovoice projects. Health Promotion Practice, 14(5), 695–705.

Graneheim, U. H., & Lundman, B. (2004). Qualitative content analysis in nursing research: concepts, procedures and measures to achieve trustworthiness. Nurse Education Today, 24, 105–112.

Haffejee, B., & East, J. F. (2016). African women refugee resettlement: a womanist analysis. Journal of Women and Social Work, 31(2), 232–242.

Hauck, F. R., Lo, E., Maxwell, A., & Reynolds, P. P. (2014). Factors influencing the acculturation of Burmese, Bhutanese, and Iraqi refugees into American society: cross-cultural comparisons. Journal of Immigration & Refugee Studies, 12(3), 331–352.

Hello Neighbor. (n.d.). Retrieved from https://www.helloneighbor.io/. Accessed on 25 July 2018.

Holloway, I. (1997). Basic concepts for qualitative research. London: Blackwell Science.

Indiana's Refugee Order: Exodus, Continued. (2016). The Economist. Retrieved from https://www.economist.com/united-states/2016/03/19/exodus-continued. Accessed on 4 February 2019.

Ives, N. (2007). More than a "Good Back": looking for integration in refugee resettlement. Refuge, 24(2), 54–63.

Keller, C., Fleury, J., Perez, A., Ainsworth, B., & Vaughan, L. (2008). Using visual methods to uncover context. Qualitative Health Research, 18(3), 428–436.

Kirchhof, A. (2018). Thousands flee violence in south-eastern DR Congo. United Nations High Commission for Refugees (UNHCR) News. Retrieved from http://www.unhcr.org/news/latest/2018/2/5a8c18004/thousands-flee-violence-south-eastern-dr- Congo.Html. Accessed on 30 July 2018.

Koyama, J. (2015). Constructing gender: refugee women working in the United States. Journal of Refugee Studies, 28(2), 258–275.

Lincoln, Y. S., & Guba, E. G. (1985). Naturalistic inquiry. Newbury Park: Sage Publications.

Livingood, W. C., Monticalvo, D., Bernhardt, J. M., Wells, K. T., Harris, T., Kee, K., Hayes, J., George, D., & Woodhouse, L. D. (2016). Engaging adolescents through participatory and qualitative research methods to develop a digital communication intervention to reduce adolescent obesity. Health Education & Behavior, 44, 570–580. https://doi.org/10.1177/1090198116677216.

Mamgain, V., & Collins, K. (2003). Off the boat, now off to work: refugees in the labour market in Portland, Maine. Journal of Refugee Studies, 16(2), 113–146.

McHenry, M. S., Umoren, R., Dixit, A., Holliday, R., & Litzelman, D. (2016). Exploring healthcare perspectives of Burmese Chin refugees. Journal of Cultural Diversity, 23(4), 151–157.

McMorrow, S., & Saksena, J. (2017). Voices and views of Congolese refugee women: a qualitative exploration to inform health promotion and reduce inequities. Health Education & Behavior https://journals.sagepub.com/doi/10.1177/1090198117726572.

McMorrow, S., & Smith, S. (2016). Photovoice as a participatory assessment approach for examining disparities in obesity for African American teen girls. The International Journal of Health, Wellness, and Society, 6(3), 77–85.

Mirza, M., Luna, R., Mathews, B., Hasnain, R., Hebert, E., Niebauer, A., & Mishra, U. D. (2014). Barriers to healthcare access among refugees with disabilities and chronic health conditions resettled in the US Midwest. Journal of Immigrant and Minority Health, 16(4), 733–742. https://doi.org/10.1007/s10903-013-9906-535T.

Modood, T. (2005). A defense of multiculturalism. Soundings, 29, 62–71.

Nadler, A. L. (2017). The effect of working ban periods for asylum seekers on refugees' employment rates in Europe (Order No. 10270195). Available from ProQuest Dissertations & These Global. (1896102297). Retrieved from https://repository.library.georgetown.edu/bitstream/handle/10822/1043986/Nadler_georgetown_0076M_13641.pdf?sequence=1.

Nawyn, S. J., Gjokaj, L., Agbenyiga, D. L., & Grace, B. (2012). Linguistic isolation, social capital, and immigrant belonging. Journal of Contemporary Ethnography, 41(3), 255–282.

Office of Refugee Resettlement. (2018). Retrieved from https://www.usa.gov/federal-agencies/office-of-refugee-resettlement. Accessed on 22 July 2018.

One for the kitty [Blog post]. (2012). The Economist. Retrieved from https://www.economist.com/blogs/banyan/2012/11/chit-funds-india. Accessed on 13 May 2018.

Pearce, E., McMurray, K., Walsh, C., & Malek, L. (2017). Searching for tomorrow—South Sudanese women reconstructing resilience through Photovoice. Journal of International Migration and Integration, 18(2), 369–389.

Praetorius, R. T., Mitschke, D. B., Avila, C. D., Kelly, D. R., & Henderson, J. (2016). Cultural integration through shared learning among resettled Bhutanese women. Journal of Human Behavior in the Social Environment, 26(6), 549–560.

Refugee Processing Center. (2019). Admissions and arrival interactive data. Retrieved from http://ireports.wrapsnet.org/Interactive-Reporting/EnumType/Report?ItemPath=/rpt_WebArrivalsReports/MX - Arrivals by Destination and Nationality. Accessed on 28 January 2019.

Roessler, P. G. & Verhoeven, H. (2016). Why comrades go to war: liberation politics and the outbreak of Africa's deadliest conflict. Oxford University Press.

Shishehgar, S., Gholizadeh, L., DiGiacomo, M., Green, A., & Davidson, P. M. (2016). Health and socio-cultural experiences of refugee women: an integrative review. Journal of Immigrant and Minority Health, 19(4), 959–973.

Spencer, S. and Cooper, B. (2006). Social integration of migrants in Europe: a review of the European Literature 2000–2006. Retrieved from https://www.compas.ox.ac.uk/2006/er-2006-integration_europe_literature_review_oecd/. Accessed on 1 September 2018.

Squires, A. (2009). Methodological challenges in cross-language qualitative research: a research review. International Journal of Nursing Studies, 46(2), 277–287.

United Nations High Commission for Refugees (UNHCR). (2018). [Graph illustration]. Figures at a glance. Retrieved from http://www.unhcr.org/en-us/figures-at-a-glance.html. Accessed on 31 July 2018.

US accepts more refugees from DRC than Syria amid warnings over militants. (2016). The Guardian. Retrieved from https://www.theguardian.com/world/2016/oct/03/refugees-drc-congo-us-syria. Accessed on 4 February 2019.

U.S. Department of State. (2018) The reception and placement program. Retrieved from https://www.state.gov/j/prm/ra/receptionplacement/index.htm. Accessed on 23 July 2018.

U.S. Department of State Refugee Admissions Program. (2018). Bureau of Population, Refugees, and Migration. Retrieved from https://www.state.gov/j/prm/releases/factsheets/2018/277838.htm. Accessed on 23 April 2018.

Wachter, K., Heffron, L. C., Snyder, S., Nsonwu, M. B., & Busch-Armendariz, N. B. (2015). Unsettled integration: pre- and post-migration factors in Congolese refugee women's resettlement experiences in the United States. International Social Work, 59(6), 875–889.

Wai, H. C., Karamehic-Muratovic, A., Matsuo, H., & Poljarevic, A. (2010). The influence of personal predispositions on Bosnian refugees' resettlement process. International Journal of Interdisciplinary Social Science, 5(7), 37–48.

Wallerstein, N., & Duran, B. (2010). Community-based participatory research contributions to intervention research: The intersection of science and practice to improve health equity. American Journal of Public Health, 100(S1), S40–S46.

Warriner, D. S. (2004). Multiple literacies and identities: the experiences of two women refugees. Women's Studies Quarterly, 32(1/2), 179–195.

Warriner, D. S. (2007). Language learning and the politics of belonging: Sudanese women refugees becoming and being "American". Anthropology & Education Quarterly, 38(4), 343–359.

Wang, C., & Burris, M. A. (1997). Photovoice: concept, methodology, and use for participatory needs assessment. Health Education & Behavior, 24(3), 369–387.

Wang, C., Burris, M. A., & Ping, X. Y. (1996). Chinese village women as visual anthropologists: a participatory approach to reaching policymakers. Social Science & Medicine, 42(10), 1391–1400.

Weine, S. M., Hoffman, Y., Ware, N., Tugenberg, T., Hakizimana, L., Dahnweigh, G., et al. (2011). Secondary migration and relocation among African refugee families in the United States. Family Process, 50(1), 27–46.

Zetter, R., Griffiths, A., Sigona, N., Flynn, D., Pasha T. and Beynon, R. (2006). Immigration, social cohesion and social capital: what are the links? (Report to the Joseph Rowntree Foundation). Retrieved from https://www.jrf.org.uk/sites/default/files/jrf/migrated/files/9781899354440.pdf. Accessed 2 September 2018.

Zong, J. & Batalova, J. (2017). Refugees and asylees in the United States. Migration Policy Institute. Retrieved from https://www.migrationpolicy.org/article/refugees-and-asylees-united-states. Accessed 31 July 2017.
Acknowledgements
The authors thank the University of Indianapolis Interdisciplinary Programs for providing the seed money for the project and Exodus Refugee Inc., our community research partner, for their support throughout the project.
Funding
This study was funded by the Indiana Minority Health Coalition.
Additional information
Publisher's Note
Springer Nature remains neutral with regard to jurisdictional claims in published maps and institutional affiliations.
About this article
Cite this article
Saksena, J., McMorrow, S. Through their Eyes: A Photovoice and Interview Exploration of Integration Experiences of Congolese Refugee Women in Indianapolis. Int. Migration & Integration 21, 529–549 (2020). https://doi.org/10.1007/s12134-019-00672-1
Keywords
Women

Refugees

Democratic Republic of Congo

Photovoice

Integration