Abstract
The aim of this research was to investigate whether a foodbank working directly with people seeking asylum and incorporating client choice, located in Melbourne Australia, can meet the nutritional requirements of asylum seekers. A structured process of direct observation was used to document each item selected from the foodbank in a single basket. The food baskets of 116 asylum seekers, all over the age of 18, who were wholly reliant on the foodbank were analysed for nutritional content. Analysis revealed that an average basket was deficient in almost all micronutrients including vitamins A, C, D and E, folate, calcium and zinc. Baskets were found to have higher than recommended levels of sodium and fat. Despite the foodbank allowing clients to individually select the food they wish to consume, the food baskets remained nutritionally inadequate. This may be due the structure of the foodbank, the nature of relying on community donations of food and complexities surrounding healthy food choice among asylum seekers. Providing choice around food acquisition is one way to promote dignity in the refugee determination process; however, this may not be the best way to provide a nutritionally adequate diet. In addition to donor guidelines that highlight the need for nutritionally and culturally appropriate foods, further supplementary nutritional education may be required to encourage healthy food choices where they exist.
This is a preview of subscription content, log in to check access.
Access options
Buy single article
Instant access to the full article PDF.
US$ 39.95
Price includes VAT for USA
Subscribe to journal
Immediate online access to all issues from 2019. Subscription will auto renew annually.
US$ 99
This is the net price. Taxes to be calculated in checkout.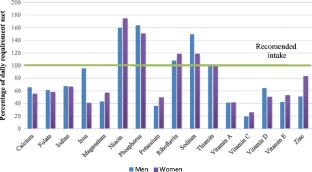 References
Bazerghi, C., McKay, F., & Dunn, M. (2016). The Role of Food Banks in Addressing Food Insecurity: A Systematic Review. Journal of Community Health, 41(4), 732–740

Biggerstaff, M. A., Morris, P. M., & Nichols-Casebolt, A. (2002). Living on the edge: examination of people attending food pantries and soup kitchens. Social Work, 47(3), 267–277.

Booth, S., Whelan, J., Griffith, C., & Caraher, M. (2014). Hungry for change: the food banking industry in Australia. British Food Journal, 116(9), 1392–1404.

Brimblecombe, J. K., & O'Dea, K. (2009). The role of energy cost in food choices for an Aboriginal population in northern Australia. The Medical Journal of Australia, 190(10), 549–551.

Burns, C. (2004). A review of the literature describing the link between poverty, food insecurity and obesity with specific reference to Australia VicHealth

Campbell, E. C., Ross, M., & Webb, K. L. (2013). Improving the nutritional quality of emergency food: a study of food bank organizational culture, capacity, and practices. Journal of Hunger & Environmental Nutrition, 8(3), 261–280.

Companion, M. (2010). Constriction in the variety of urban food pantry donations by private individuals. Journal of Urban Affairs, 32(5), 633–646.

Cook, J. T., Frank, D. A., Berkowitz, C., Black, M. M., Casey, P. H., Cutts, D. B., Meyers, A. F., Zaldivar, N., Skalicky, A., Levenson, S., Heeren, T., & Nord, M. (2004). Food insecurity is associated with adverse health outcomes among human infants and toddlers. The Journal of Nutrition, 134(6), 1432–1438.

Ewart, H. (2013). Asylum seeker needs overwhelm charities. Sydney: ABC

Foodbank Australia (2012). End Hunger Report 2013. Sydney: Foodbank Australia

Gany, F., Bari, S., Crist, M., Moran, A., Rastogi, N., and Leng. J. (2013). Food insecurity: Limitations of emergency food resources for our patients. Journal of Urban Health 90(3), 552–558.

Greger, J. L., Maly, A., Jensen, N., Kuhn, J., Monson, K., & Stocks, A. (2002). Food pantries can provide nutritionally adequate food packets but need help to become effective referral units for public assistance programs. Journal of the American Dietetic Association, 102(8), 1126–1128.

Guh, D. P., Zhang, W., Bansback, N., Amarsi, Z., Birmingham, C. L., & Anis, A. H. (2009). The incidence of co-morbidities related to obesity and overweight: a systematic review and meta-analysis. BMC Public Health, 9(1), 88.

Hadgkiss, E., Lethborg, C., Al-mousa, A., & Marck, C. (2012). Asylum seeker health and wellbeing: scoping study. Melbourne, Victoria: St. Vincent's Health Australia.

Hoefer, R., & Curry, C. (2012). Food security and social protection in the United States. Journal of Policy Practice, 11(1–2), 59–76.

Kaiser, L. (2008). Why do low-income women not use food stamps? Findings from the California Women's Health Survey. Public Health Nutrition, 11(12), 1288–1295.

Kruseman, M., Barandereka, N.-A., Hudelson, P., & Stalder, H. (2005). Post-migration dietary changes among African refugees in Geneva: a rapid assessment study to inform nutritional interventions. Sozial- und Präventivmedizin, 50(3), 161–165.

Lambie-Mumford, H., Dowler, E., Griffith, C., & Caraher, M. (2014). Rising use of 'food aid'in the United Kingdom. British Food Journal, 116(9), 1418–1425.

Lindberg, R., Whelan, J., Lawrence, M., Gold, L., & Friel, S. (2015). Still serving hot soup? Two hundred years of a charitable food sector in Australia: a narrative review. Australian and New Zealand journal of public health, 39(4), 358–365.

Manandhar, M., (2006). Food, Nutrition and Poverty Among Asylum-Seekers in North-West Ireland, Combat Poverty Agency. Poverty Research Initiative. Galway: Ireland

McKay, F. H., & Dunn, M. (2015). Food security among asylum seekers in Melbourne. Australian and New Zealand Journal of Public Health, 39(4), 344–349.

McKay, F. H., & McKenzie, H. (2017). Food Aid Provision in Metropolitan Melbourne: A Mixed Methods Study. Journal of Hunger & Environmental Nutrition, forthcoming

National Health and Medical Research Council (2006). Nutrient Reference Values for Australia and New Zealand Commonwealth of Australia

Merikangas, K. R., He, J. P., Burstein, M., Swanson, S. A., Avenevoli, S., Cui, L., Benjet, C., Georgiades, K., & Swendsen, J. (2010). Lifetime prevalence of mental disorders in U.S. adolescents: results from the National Comorbidity Survey Replication--Adolescent Supplement (NCS-A). Journal of the American Academy of Child and Adolescent Psychiatry, 49(10), 980–989.

Neter, J. E., Dijkstra, S. C., Visser, M., & Brouwer, I. A. (2014). Food insecurity among Dutch food bank recipients: A cross-sectional study. BMJ Open, 4(5)

O'Reilly, S., O'Shea, T., & Bhusumane, S. (2012). Nutritional vulnerability seen within asylum seekers in Australia. Journal of Immigrant and Minority Health, 14(2), 356–360.

Pan, L., Sherry, B., Njai, R., & Blanck, H. M. (2012). Food insecurity is associated with obesity among US adults in 12 states. Journal of the Academy of Nutrition and Dietetics, 112(9), 1403–1409.

Perry, J., Williams, M., Sefton, T., & Haddad, M. (2014). Emergency Use Only: Understanding and reducing the use of food banks in the UK

Phillips, J., & Spinks. H. 2013. Boat arrivals since 1976. In Department of Parlimentary Services (Ed.), Australia: Parlimentary Library

Renzaho, A. M. N., & Mellor, D. (2010). Food security measurement in cultural pluralism: missing the point or conceptual misunderstanding? Nutrition, 26(1), 1–9.

Renzaho, A., Halliday, J. A., & Nowson, C. (2011). Vitamin D, obesity, and obesity-related chronic disease among ethnic minorities: a systematic review. Nutrition, 27(9), 868–879.

Riches, G. (2002). Food banks and food security: welfare reform, human rights and social policy. Lessons from Canada? Social Policy & Administration, 36(6), 648–663.

Robaina, K. A., & Martin, K. S. (2013). Food insecurity, poor diet quality, and obesity among food pantry participants in Hartford, CT. Journal of Nutrition Education and Behavior, 45(2), 159–164.

Rochester, J. S., Nanney, M. S., & Story, M. (2011). Assessing foodshelves' ability to distribute healthy foods to foodshelf clients. Journal of Hunger & Environmental Nutrition, 6(1), 10–26.

Rush, T. J., Ng, V., Irwin, J. D., Stitt, L. W., & He, M. (2007). Food insecurity and dietary intake of immigrant food bank users. Canadian Journal of Dietetic Practice and Research, 68(2), 73–78.

Tapp, R. J., O'Neil, A., Shaw, J. E., Zimmet, P. Z., & Oldenburg, B. F. (2010). Is there a link between components of health-related functioning and incident impaired glucose metabolism and type 2 diabetes? The Australian Diabetes Obesity and Lifestyle (AusDiab) study. Diabetes Care, 33(4), 757–762.

Tarasuk, V., & Eakin, J. M. (2003). Charitable food assistance as symbolic gesture: an ethnographic study of food banks in Ontario. Social Science & Medicine, 56(7), 1505–1515.

Teron, A. C., & Tarasuk, V. S. (1999). Charitable food assistance: what are food bank users receiving? Canadian Journal of Public Health, 90(6), 382–394.

Vahabi, M., & Damba, C. (2013). Perceived barriers in accessing food among recent Latin American immigrants in Toronto. International Journal for Equity in Health, 12(1), 1.

Whitaker, R. C., Phillips, S. M., & Orzol, S. M. (2006). Food insecurity and the risks of depression and anxiety in mothers and behavior problems in their preschool-aged children. Pediatrics, 118(3), e859–e868.

Wilson, A., Renzaho, A., McCabe, M., & Swinburn, B. (2010). Towards understanding the new food environment for refugees from the Horn of Africa in Australia. Health & Place, 16(5), 969–976.

Wilson, A., Szwed, N., & Renzaho, A. (2012). Developing nutrition guidelines for recycled food to improve food security among homeless, asylum seekers, and refugees in Victoria, Australia. Journal of Hunger & Environmental Nutrition, 7(2–3), 239–252.

Wood, D. K., Shultz, J. A., Edlefsen, M., & Butkus, S. N. (2007). Food coping strategies used by food pantry clients at different levels of household food security status. Journal of Hunger & Environmental Nutrition, 1(3), 45–68.
Acknowledgements
The authors wish to acknowledge the ASRC for their assistance with this project.
Authorship
Mukoya, McKay, and Dunn contributed to the conception and design of the study. Mukoya and McKay contributed to the analysis and interpretation of the data. Mukoya, McKay, and Dunn contributed to the drafting of the paper. All authors have critically reviewed the paper's content and have approved of the final manuscript.
Ethics declarations
Conflict of Interest
The authors declare that they have no conflict of interest.
Funding
A small amount of funding was received from the Asylum Seeker Resource Centre.
About this article
Cite this article
Mukoya, M.N., McKay, F.H. & Dunn, M. Can Giving Clients a Choice in Food Selection Help to Meet Their Nutritional Needs?: Investigating a Novel Food Bank Approach for Asylum Seekers. Int. Migration & Integration 18, 981–991 (2017). https://doi.org/10.1007/s12134-017-0515-3
Keywords
Foodbank

Food insecurity

Nutrition

Refugee

Asylum seeker