Abstract
This article offers critical insights and reflections for how the use of visual methodologies can enrich ethnographical investigations in relation to sexual identities and sexual practices. Using a visual methodology grounded in research undertaken with a participant, the function of photographs within sexuality research is based on three observations: (1) photographs 'undo' dependence on the written word alone; (2) photographs pose their own (silent) questions to the viewer who is encouraged to reflect on them and (3) photographs provoke sensory engagement between viewer and image. This article contains both content and images of a sexual nature.
Access options
Buy single article
Instant access to the full article PDF.
US$ 39.95
Tax calculation will be finalised during checkout.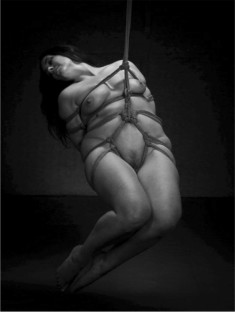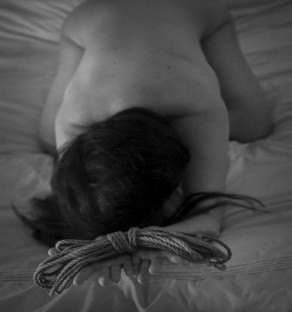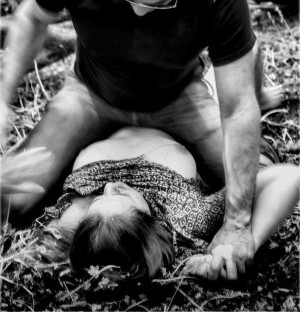 Notes
1.

Cath assures me that all the photographs she has provided and consented to my usage in the production of this article ensure that she remains anonymous. She carefully selected images, which include the use of dim lighting or a blurring of facial features in an attempt to adhere to my insistence on anonymity. Her husband also consented because he appears in one of the photographs shared.

2.

Holliday extends this assertion with the following reasoning, using 'butch' and 'camp' codes as an example of such signifiers of sexuality: 'Having been invisible for so long in writing, the media, law and culture more generally, as well as being literally invisible on the bodies of subjects (you can't tell by looking), queer identities have become visibilised through a number of mechanisms. The politics of visibility as well as the many everyday cues and codes of dress, gesture or contact are often used to communicate identity to others of the same (or different groups). Butch and camp, for example have become signifiers of sexuality mapped onto the surface of bodies, not least through clothes' (2000: 517).

3.

I acknowledge that pictures would be helpful to understand all sexual practices; they are not restricted to being particularly suited to BDSM or fetishism. In this article, they serve as an undoing methodological tool, which provides a mixed methods approach, generated by Cath, to narrate her story both verbally and visually. Equally I recognize that pictures also have their limits: they do not allow people to access the sensory elements of a scene, such as feel and smell.

4.

Similarly, Bardzell's work on virtual BDSM identities is also in agreement with my argument that the use of personal photographs seek to communicate intimacy and narrate identity from a different standpoint: 'BDSM is a personal, intimate lifestyle, on- or offline. The visual language of profile pictures reflects the norms and aesthetics of the subculture, but it is also used for intimate self-expression, self-narration, and identity formation' (2010: 19).
References
Althaus-Reid, M. (2000). Indecent Theology. London: Routledge.

Bardzell, S. (2010). Topping from the Viewfinder: The visual language of virtual BDSM photographs in second life. Journal of Virtual Worlds Research, 2(4), 3–22.

Barndt, D. (1997). Zooming out/zooming in: Visualising globalisation. Visual Sociology, 12(2), 5–32.

Barthes, R. (1993), Camera lucida. Reflections on photography (trans. R. Howard). London: Vintage.

Carrette, J. (2001). Radical heterodoxy and the indecent proposal of erotic theology: Critical groundwork for sexual theologies. Literature and theology, 15(3), 286–298.

Gauntlett, D., & Holzwarth, P. (2006). Creative and visual methods for exploring identities. Visual Studies, 21(1), 82–91.

Greenough, C. (2018). Undoing theology: Life stories from non-normative Christians. London: SCM Press.

Halberstam, J. (1998). Female masculinity. Durham, NC: Duke University Press.

Holliday, R. (2000). We've been framed: Visualising methodology. The Sociological Review, 48(4), 503–522.

Mitchell, C., & Allnutt, S. (2008). Photographs and/as social documentary. In G. J. Knowles & A. L. Cole (Eds.), Handbook of the arts in qualitative research (pp. 251–264). London: Sage.

O'Neill, M., Giddens, S., Breathnach, P., Bagley, C., Bourne, D., & Judge, T. (2002). Renewed methodologies for social research: Ethno-mimesis as performative Praxis. The Sociological Review, 50(1), 69–88.

Okely, J. (1994). Vicarious and sensory knowledge of chronology and change: ageing in rural France. In K. Hastrup & P. Hervik (Eds.), Social experience and anthropological knowledge (pp. 45–64). London: Routledge.

Pink, S. (2001). More visualising, more methodologies: On video, reflexivity and qualitative research. The Sociological Review, 49(4), 586–599.

Pink, S. (2007). Doing visual ethnography. London: Sage.

Pinney, C. (2008). What do pictures want now? Rural consumers of images in India. In E. Edwards & K. Bhaumik (Eds.), Visual sense: A cultural reader (pp. 417–425). Oxford: Berg.

Vance, C. S. (1990). The pleasures of looking: The Attorney-general's commission on pornography vs. visual images. In C. Squiers (Ed.), The critical image (pp. 38–55). Seattle: Bay Press.
Ethics declarations
Conflict of interest
The author declares that he has no conflict of interest.
Human and Animal Rights
All procedures performed in studies involving human participants were in accordance with the ethical standards of the institutional and/or national research committee and with the 1964 Helsinki declaration and its later amendments or comparable ethical standards.
Ethical Approval
This article does not contain any studies with animals performed by any of the authors.
Informed Consent
Informed consent was obtained from all individual participants included in the study.
About this article
Cite this article
Greenough, C. Visual Intimacies: Faith, Sexuality, Photography. Sexuality & Culture 22, 1516–1526 (2018). https://doi.org/10.1007/s12119-018-9541-3
Keywords
Religion

Intimacy

Methodology

Photography

Sexuality