Abstract
Counterfeit parts in the U.S. Department of Defense (DOD) supply chain threaten national security by compromising critical military operations and placing the lives of military service members at risk. With the goal of illustrating the nature of the risk as it relates to types of counterfeit parts, how they entered the supply chain, and were identified and processed through the criminal justice system, we assemble and analyze open-source information on criminal schemes involving counterfeits in the DOD supply chain. We utilize the Product Counterfeiting Database (PCD) to capture every indicted scheme linked to the DOD and describe characteristics of the schemes, offenders, and victims. These data provide empirical insights into the counterfeiting of parts and equipment in the DOD supply chain. We conclude with an overview of key issues to consider when weighing opportunities for product counterfeiting as well as implications for policy and practice.
Access options
Buy single article
Instant access to the full article PDF.
US$ 39.95
Tax calculation will be finalised during checkout.
Subscribe to journal
Immediate online access to all issues from 2019. Subscription will auto renew annually.
US$ 79
Tax calculation will be finalised during checkout.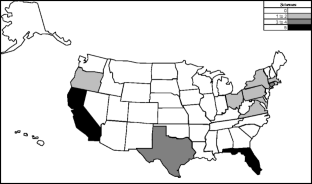 Notes
1.

In one case, a plea agreement was reached to drop the charges against the spouse of the primary offender in the scheme, while in another the former spouse of the primary offender was diverted before trial without conviction pending the successful completion of probation terms. In a third case, an offender died prior to the resolution of the case.

2.

In one case, the offenders plead guilty in lieu of being indicted and were sentenced to probation, community service, and restitution, along with an order not to engage in further sales of parts to the government for a defined period.

3.

The length of these investigations may be related to product type, as schemes involving engine parts (and to a lesser extent electrical circuits) involved longer investigations than those for computer networking hardware, although this may be because both latter schemes were investigated by the same federal task force (Operation Network Raider). The relationship was not statistically significant at the 0.05 significance level (χ2 = 5.36, p = .07) but the p-value was less than 0.10, suggesting weak evidence against the null hypothesis that there is no relationship between investigation length and the type of counterfeit product.

4.

Two of the 31 offenders plead guilty after waiving the right to indictment, but were included in the study, as the decision was part of an agreement between the prosecutor and the offenders.

5.

As noted above, one offender had charges against her dropped because of a guilty plea by her spouse, another entered pre-trial diversion, and a third died of a drug overdose before trial.

6.

The two offenders who waived the right to indictment received three years of probation, along with community service and restitution. A third offender was sentenced to five years of probation, while a fourth was sentenced to two years of probation (six months of which is under house arrest).
References
Chaudhry P, Zimmerman A (2009) The economics of counterfeit trade: governments, consumers, pirates and intellectual property rights. Springer, Heidelberg

Chermak SM, Freilich JD, Parkin WS, Lynch JP (2012) American terrorism and extremist crime data sources and selectivity bias: an investigation focusing on homicide events committed by far-right extremists. J Quant Criminol 28:191–218

Clarke RV, Eck JE (2005) Crime analysis for problem solvers in 60 small steps. Office of Community Oriented Policing Services. U.S. Department of Justice, Washington, D.C. http://www.cops.usdoj.gov/pdf/crimeanalysis60steps.pdf

Eck JE, Spelman W (1987) Problem solving: problem-oriented policing in Newport News. U.S. Department of Justice, Washington, DC

Goldstein H (1979) Improving policing: a problem-oriented approach. Crime & Delinquency 24:236–258

Goldstein H (1990) Problem-oriented policing. McGraw-Hill, New York

Heinonen JA, Wilson JM (2012) Product counterfeiting at the state level: an empirical examination of Michigan-related incidents. International Journal of Comparative and Applied Criminal Justice 36(4):273–290

Heinonen JA, Holt TJ, Wilson JM (2012) Product counterfeits in the online environment. International Criminal Justice Review 22(4):353–371

Hollis ME, Wilson JM (2014) Who are the guardians in product counterfeiting? A theoretical application of routine activities theory. Crime Prevention and Community Safety 16:169–188

Kinghorn R (2012) A private sector perspective for Building public-private partnerships when investigating counterfeit products. A-CAPP Backgrounder Series. Center for Anti-Counterfeiting and Product Protection, East Lansing. http://a-capp.msu.edu/sites/default/files/files/Kinghorn_Partnerships_71812.pdf

OECD (2008) The economic impact of counterfeiting and piracy.Organization for Economic co-Operation and Development, Paris. http://www.oecd.org/sti/38707619.pdf

OECD & EUIPO (2016) trade in counterfeit and pirated goods: mapping the economic impact. Organization for Economic co-Operation and Development and EU intellectual property Office (EUIPO), Paris http://www.oecd-ilibrary.org/docserver/download/4216071e.pdf?expires=1461263003&id=id&accname=ocid177642&checksum=372247FB8F85E6A7097594030D5FB676

Phillips T (2005) Knockoff: the deadly trade in counterfeit goods. Kogan Page, Philadelphia

Satchwell G (2004) A sick business: counterfeit medicines and organised crime. The Stockholm Network, London

Sullivan BA, Chermak SM, Wilson JM, Freilich JD (2014) The nexus between terrorism and product counterfeiting in the United States. Global Crime 15(3–4):357–378

U.S. CBP (2017) Intellectual property rights Seizure Statistics. U.S. Customs and Border Protection, Office of International Trade, Department of Homeland Security, Washington, DC. https://www.cbp.gov/trade/priority-issues/ipr/statistics

U.S. DOC (2010) Defense Industrial Base Assessment: Counterfeit Electronics. Office of Technology Evaluation, Bureau of Industry and Security, U.S. Department of Commerce, Washington, DC. http://www.agmaglobal.org/cms/uploads/BIS%20Survey%20(January%202010%20final).pdf

U.S. GAO (2010a) Defense Supplier Base: DOD should leverage ongoing initiatives in developing its Program to mitigate risk of counterfeit parts. U.S. Government Accountability Office, Washington, DC http://www.gao.gov/assets/310/302313.pdf

U.S. GAO (2010b) Intellectual property: observations on efforts to quantify the economic effects of counterfeit and pirated goods. U.S. Government Accountability Office, Washington, DC http://www.gao.gov/new.items/d10423.pdf

U.S. GAO (2016) Counterfeit parts: DOD needs to improve reporting and oversight to reduce supply chain risk. U.S. Government Accountability Office, Washington, DC http://www.gao.gov/assets/680/675227.pdf

U.S. SENATE (2012) Inquiry into Counterfeit Electronic Parts in the Department of Defense Supply Chain. Committee on Armed Services, U.S. Senate, Washington, DC. https://www.gpo.gov/fdsys/pkg/CRPT-112srpt167/pdf/CRPT-112srpt167.pdf

UNICRI (2007) Counterfeiting: a global spread, a global threat. United Nations Interregional Crime and Justice Research Institute, Turin http://www.unicri.it/news/article/0712-3_counterfeiting_crt_foundation

United States V. Mccloskey (2011) Government's Consolidated Memorandum in Aid of Sentencing and Motion for Downward Pursuant to U.S.S.G. §5K1.1, U.S. District Court for the District of Columbia, September 30, 2011

Wilson JM, Fenoff R (2014) Distinguishing counterfeit from authentic product retailers in the virtual marketplace. International Criminal Justice Review 24:39–58

Wilson JM, Sullivan BA (2016) Brand owner approaches to assessing the risk of product counterfeiting. J Brand Manag 23(3):327–344

Wilson JM, Sullivan BA, Hollis ME (2016) Measuring the "unmeasurable": approaches to assessing the nature and extent of product counterfeiting. International Criminal Justice Review 26(3):259–276
Acknowledgements
The authors would like to thank Ross S. Militz and Kaitlyn A. McCullough for their research assistance on this project.
Ethics declarations
Funding
The authors did not receive any funding for this study.
Ethical approval
This article does not contain any studies with human participants performed by any of the authors.
Conflict of interest
Brandon A. Sullivan declares he has no conflict of interest. Jeremy M. Wilson declares he has no conflict of interest.
About this article
Cite this article
Sullivan, B.A., Wilson, J.M. An empirical examination of product counterfeiting crime impacting the U.S. military. Trends Organ Crim 20, 316–337 (2017). https://doi.org/10.1007/s12117-017-9306-7
Keywords
Counterfeit

Military

Department of Defense

Supply chain

National security