Abstract
Trafficking in children has attracted worldwide attention in the last two decades primarily due to its links with global migratory movements and the role 'transnational organised crime' is perceived to play in these. Internal trafficking is largely ignored primarily because of a preoccupation with cross-border, transnational migratory movements. Arguably, the growth of the relevant literature has given rise to certain widespread perceptions about the uniformity in the trade characteristics and actors under the common rubric of 'trafficking in human beings'. By capitalising on direct linguistic access to a wide range of Chinese open sources, the purpose of the article is to offer an account of the various dimensions of the issue as they present themselves in the particular Chinese context. Our main concern has been to perform a systematic presentation of this material in light of the extant wider literature. In the Chinese case the combination of socioeconomic, political and cultural factors set a complex picture that highlights the shortcomings of dominant ways of thinking about the phenomenon. This complex picture serves usefully to cast doubts with regard to how the criminal activity itself is being conceptualised as well as to perceptions of victimisation embodied in current discourses on human trafficking.
Access options
Buy single article
Instant access to the full article PDF.
USD 39.95
Price excludes VAT (USA)
Tax calculation will be finalised during checkout.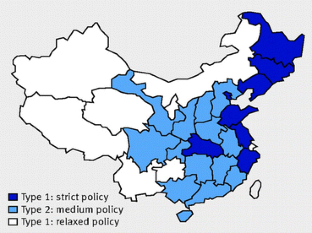 Notes
Section 241(6) of the Chinese Criminal Code 1997.
References
Aronowitz AA, Peruffo M (2004) Trafficking in human beings and related crimes in West and Central Africa. In: Sumner C (ed) The Blackwell companion to criminology. Blackwell, Malden, pp 394–414

Bakken B (2005) Comparative Perspectives on Crime in China. In: Bakken B (ed) Crime, punishment and policing in China. Rowman & Littlefield Publishers, Inc, Oxford, pp 64–99

Brewer JD, Guelke A, Hume I, Moxon-Browne E, Wilford R (1996) The police, public order and the state, 2nd edn. Macmillan, London

Channel 4 (2007) Dispatches: China's stolen children. Channel 4, 8 October

Chen X (2002) Community and policing strategies: a Chinese approach to crime control. Polic Soc 12(1):1–13

China Economy Net (2008) Reveal the chain of trafficking in children for cheap labour in Dongguan: they were traded like vegetables. Available at http://news.xinhuanet.com/employment/2006-09/23/content_5149469.htm on 3 August 2010

China.com.cn (2010) More than a thousand of children have been trafficked to Shanxi Black Brick Kilns: that has shocked the central government. Available at http://china.com.cn/city/zhuaiti/node_7022678.htm. Accessed on 3 August 2010

Chinanews.com.cn (2010) The Ministry of Public Security has achieved the positive effect in anti trafficking operations. Available at http://www.chinanews.com.cn/gn/news/2010/01-08/2062568.shtml. Accessed on 3 August 2010

Chu H (1996) Dealing with the six harms. The Procuratorate Press, Beijing

Chung RC-Y (2006) Human trafficking for sexual exploitation: psychological and cultural impacts. Global Stud Rev 2(3):10–11

Cui S (2000) How can anti-trafficking be so difficult? The Time Wave 6:26–28

Davies M, Shen A (2010) Questioning suspected offenders: the investigative interviewing process in the People's Republic of China. Criminol Crim Justice 10(3):243–259

Department TL (2007) Does selling a child by his parent constitute offence of trafficking in children. Government & Rule of Law 7:36

Dong F (2000) The no. 1 case of breaking the trafficking network' in Wuhan. Chutian Owner 8:32–35

Dorn N, Murji K, South N (1992) Traffickers. Routledge, London

Dowling M, Brown G (2009) Globalisation and international adoption from China. Child Fam Soc Work 14(February):352–361

Du C (2000) A teacher became a child trafficker. Par Mor & Cl Gov 4:25–27

Ebenstein A (2008) The 'missing girls' of China and the unintended consequences of the one child policy. J Hum Resour 45(1):87–115

Europol (2007) OCTA—EU organised crime threat assessment 2007. Europol, The Hague

Feng J (2007) The issue of child labour has alerted Chinese society. Available http://www.beijingreview.com.cn/zgsy/txt/2007-07/10/content_68607.htm. Accessed on 3 August 2010

Forum of Rural Area Development (2000) Be careful of the human trafficking trap. Forum of Rural Area Development 13:42–44

Fu S (2000) For the mothers' smile: report on tackling child trafficking cases by the Public Security Police in Ji'An Region. Police World 7:4–9

Gen L (2007) Discuss recording and investigating missing person incidents. J Polit Sci Law 24(6):110–113

Guo X, Xiao L (2007) Discuss the reasons of purchase of trafficked women and children and the counter measures. Journal of Jiangxi Institute of Education 28(6):93–96

Harvey D (2007) A brief history of neoliberalism. Oxford University Press, Oxford

He X (2007) Baby, let's go home. China News Weekly 29:54–55

Heimer M, Thogersen S (eds) (2006) Doing field work in China. NIAS Press, Copenhagen

Hille K (2011) Love you and leave you. Financial Times Weekend Magazine, February 5/6, pp 18–23

Hilsum L (2007) An outrage too far. New Statesmen, 25 June, pp 30–31

Hobbs D, Cunnighan C (1998) Glocal Organised Crime: Context and Pretext. In: Ruggiero V, South N, Taylor I (eds) The new European criminology. Routledge, London, pp 289–303

Hongfeng S (2000) Cracking down the infant wholesale centre. The Countryside World 7:14–15

Jiang C (2000) Tackling trafficking women and chilren. Theor Stud 6:60–61

Jiang W, Zhao C (2000) Hundreds of teenage girls were trafficked for the purpose of prostitution. Twists and Turns of the Procuratorate 6:30–33

Kane P, Choi CY (1999) China's one child family policy. Br Med J 319(7215):992–994

Kang S (1999) Current criminality in China: the circumstances, characteristics and tendency. Academic Journal of Jiangsu Policy Academy 3:116–121

Kelly A (2009) Uganda fights rise in child sacrifice. The Observer, September 6, p 39

Li D (1999a) Concern about anti human trafficking. Law and Life 10:10–13

Li Z (1999b) Always remember counter human trafficking. Chinese Women's Movement 8:27–29

Li S (2000) Anti-trafficking actions in the Xinjiang Autonomous Region. The People's Congress 9:20–23

Li D (2001) A 14-year old girl sold to be a wife. Law and Life 4:66–68

Li N, Ni M (2005) Discuss the prevention and law enforcement against trafficking in children. Journal of Yunnan Police Officer Academy 4:67–69

Li J, Li N, Ni C, Zhang L (2002) Analysis of the characteristics of trafficking in children in Kunming City. Journal of Yunnan Public Security College 4(42):63–65

Lin Y (2002) Comprehensive ethnicity studies. The Central University of Nationalities Press, Beijing

Liu J (2008) Data sources in Chinese crime and criminal justice research. Crime Law Soc Change 50:131–147

Lu N (2009) To attack trafficking we must root up poverty. Social Outlook, Issue, 9

Mao M (2001) Travelling tens of thousands miles to conduct the large scale anti-child trafficking action. Twists and Turns of the Procuratorate, 7

Meier PJ, Zhang X (2008) Sold into adoption. Cumberland Law Review 39(1):87–130

Ming Zhao G (2003) Trafficking of women for marriage in China: policy and practice. Criminol Crim Justice 3(1):83–102

Ou J, Li L, Tan Z, Liu Y, Wu D (2001) The legislative flaws in the chinese trafficking law and the ways of improvements. Journal of Guangxi Administrative Cadre Institute of Politics and Law 16(2):19–22

Papanicolaou G (2011) Transnational policing and sex trafficking in South-East Europe: policing the imperialist chain. Palgrave Macmillan, Basingstoke

Papanicolaou G, Antonopoulos GA (2010) Review of 'crime war and global trafficking: designing international cooperation' by C. Jojarth. Global Crime 11:365–368

Passas N (1999) Globalization, criminogenic asymmetries and economic crime. Eur J Law Reform 1(4):399–423

Qiu S (2001) Apply law to deal with the case of selling children by their parents. Journal of Social Science of Hunan Normal University 30(May):18–20

Ren X (2004) Trafficking in children: China and asian perspective. Presentation to the International Bureau for Children's Rights, Montreal, Canada, 20 November

Salah R (2001) Child trafficking in West and Central Africa: an overview. Paper presented at the first Pan African Conference on human trafficking organised by Wotclef at the International Conference Centre, Abuja, Nigeria, February 19–23

Shelley L (1999) Transnational organised crime: the new authoritarianism. In: Freeman HR, Andreas P (eds) The illicit global economy and state power. Rowman and Littlefield Publishers, Lanham, pp 25–51

Shelley L (2003) Trafficking in women: the business model approach. Brown J World Aff 10(1):119–132

Shen A, Antonopoulos GA, von Lampe K (2010) 'The dragon breathes smoke': cigarette counterfeiting in the People's Republic of China. Br J Criminol 50:239–258

Shou B (2007) The President apologised: please be kind to Shanxi people. Southern Weekends, 6 July. Available at http://news.dayoo.com/china/gb/content/2007-07/06/content_2868845.htm. Accessed on 13 August 2010

Siegel D (2007) Nigeriaanse madams in de mensenhandel in Nederland. Justitiele Verkenningen 33(7):39–49

Southern Weekends (2007) Child labour re-emerging in Shangxi. Southern Weekends. Available at http://news.sina.com.cn/c/2007-06-21/102713279674.shtml. Accessed on 3 August 2010

Spiegel (2010) China's child-trafficking epidemic. Spiegel Online, May 21, available at http://www.spiegel.de/international/world/0,1518,696129,00.html. Accessed pm 3 October 2011

Sun G (2000) Thinking of offence of trafficking in women and children. Journal of Hubei Public Security College 6(63):49–51

Sun Y (2001) Thinking about the current circumstances of trafficking women and children – a case study in Huaiyin, Jiangsu Province. The Society, 4

Sun X (2007a) Gender imbalance threatens national security. Forum of Chinese Cadres of Party and Politics 9:11–12

Sun W (2007b) The legal consequences of selling a child of one's own. China Soc Welfare 4:53–54

Sun X, Li B (2005) Current circumstances and countermeasures against cross-border trafficking in women and children. Around Southeast Asia 7:71–76

Tang N (1999) The Chinese police anti-trafficking actions in 1999. Government & Rule of Law 11:10–13

Tang Y (2007) Remove the weaknesses in the anti-trafficking law. Outlook Weekly 37(September):6

Terre de Hommes (2004) Report of activities, 2003. Terre de Hommes, Geneva

The Economist (2011) Illegal children will be confiscated. The Economist, July 23, pp 10

Tian D (2007) The good and bad luck of the illegitimate babies. Law & Life 4(2):6–8

Tong C, Qiu D (2001) Current characteristics, causes and countermeasures of trafficking in women and children. Journal of Sichuan Police College 13(1):33–36

Tumlin KC (2000) Trafficking in children in Asia: a regional overview. ILO and IPEC, Jakarta

UNICEF (2002) Child Africa in West Africa: policy responses. UN Children's Fund, Innocenti Research Centre, Florence

von Lampe K, Kurti M, Shen A, Antonopoulos GA (2011) The sorcerer's apprentice: the changing role of China in the illegal cigarette trade. Presentation at the 11th Annual Conference of the European Society of Criminology Rethinking Crime and Punishment in Europe, Vilnius, Lithuania, 21–24 September

Wang J (2005) A case study on receiving regions of trafficking in women and children in the five Eastern Provinces of China. Zhejiang Academic Journal 4:200–215

Wang Q (2008) The expanded research on China's anti-people trafficking policy in Zhao, Binzhi. Crim Law Rev 19:384–411

Wang X (2009) Anti-trafficking together. Watch the East Weekly. Available at http://www.lwdf.cn/oriental/cover_story/20090527142435936.htm. Accessed on 11 August 2010

Wedgwood K, Sun T, He Y (2007) Child trafficking: protecting children in a society on the move. Available at http://www.cdb.org.cn/qikanarticleview.php?id=680. Accessed on 10 August 2010

Xing H, Jiang B (2007) What is the nature of selling one's own children. Journal of Henan Judicial Police Vocational College 9:53–56

Xinhua News (2007) The incident of Black Brick Kiln: 359 workers were rescued and the President of Province apologised. Available at http://www.gov.cn/zmyw200706d/content_659342.htm. Accessed on 3 August 2010

Xinjin News (2008) Child labour in Dongguan: beyond the bottom line of social justice. Available at http://news.xinhuanet.com/legal/2008-04/29/content_8070720.htm. Accessed on 3 August 2010

Xinkuai Bao (2011) Shenzhen publishes child trafficking statistics: 30 % trafficked children were sold by their own parents. Available at http://www.ngocn.net/?action-viewnews-itemid-77749. Accessed on 14 February 2012

Xu F, Kai D (2007) Attention and thoughts from the incident of Shanxi Brick Kilns. Available at http://economy.guoxue.com/article.php/13110/2. Accessed on 3 August 2010

Yang W (2008) Discussing the restoring of the offence of trafficking in human beings. Hubei J Soc Sci 3:150–152

Zhang B (2006) How can China tackle the trafficking in women and children. The People's Police 6:18–21

Zhang P (2007) Network-structured trafficking in women and children and the corresponding investigative measures. Journal of Shanxi Police Academy 15(2):67–71

Zhang L (2008) Explore human trafficking: an analysis of family, marriage and gender. Journal of Shanxi Normal University (Social Science Edition) 35(6):93–95

Zhang S, Chin KL (2002) Enter the dragon: inside Chinese human smuggling organisations. Criminology 40(4):373–768

Zhang D, He L (2008) The groom's father rescued the trafficked teenage girl. Contemporary Family Education 8:22–24

Zhangzhou Normal University Research Unit (2006) The research report on illegal and irregular adoption of children in Yun'nan and Guangxi Provinces. Zhejiang Academic Journal 1:213–218

Zhao R, Peng Y (2009) Why trafficking in children cannot be prevented despite repeated police actions. Available at http://news.xinhuanet.com/legal/2009-03/24/content_11064648.htm. Accessed on 24 June 2010

Zhong LY (2009) Communities, crime and social capital in contemporary China. Devon, Cullompton

Zhongxin Net (2007) 359 workers including 15 child labourers were rescued from the Xianxi Brick Kilns. Available at http://www.chinacourt.org/html/article/200708/13/260032.shtml. Accessed on 24 June 2010

Zhou Y, Liu Y (2006) Looking into the missing population. The Northerners 9:30–32

Zhu W (2001) The characteristics, reasons and law enforcement measures against trafficking in women and children in Guangdong Province. J Polit Sci Law 18(1):66–68

Zhu Xing W, Lu L, Hesketh T (2009) China's excess males, sex selective abortion, and one child policy. Br Med J 338:1211
About this article
Cite this article
Shen, A., Antonopoulos, G.A. & Papanicolaou, G. China's stolen children: internal child trafficking in the People's Republic of China. Trends Organ Crim 16, 31–48 (2013). https://doi.org/10.1007/s12117-012-9167-z
Published:

Issue Date:

DOI: https://doi.org/10.1007/s12117-012-9167-z
Keywords
Child trafficking

Organized crime

China