Abstract
This article presents findings from the first-ever survey of populist attitudes in India. Historically, the Indian usage of the concept of populism was mostly confined to the fiscal handouts of governments for the lower-income groups, something that is viewed as part of left-wing populism elsewhere in the world. The idea of right-wing populism, which equates popular will with the interests of the ethnic/racial/religious majority, is something relatively novel at the highest echelons of the Indian polity. Its emergence coincides with the rise of Narendra Modi and his Hindu nationalist Bharatiya Janata Party (BJP) to national power since 2014. However, our survey finds, first, that at the level of mass attitudes, populism and Hindu nationalism are quite distinct phenomena. Those who can be called populists are not Hindu nationalists and vice versa. This finding, second, also leads to our argument that while right-wing populism has emerged in India as a leadership discourse, it is still to take roots at the level of popular attitudes.
Access options
Buy single article
Instant access to the full article PDF.
USD 39.95
Price excludes VAT (USA)
Tax calculation will be finalised during checkout.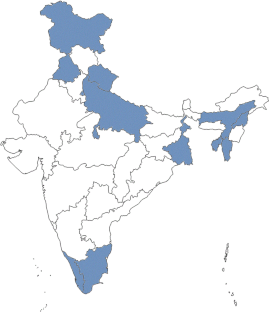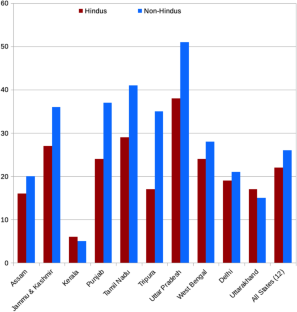 Notes
An exception is Subramanian (1999).

That this is not uniformly true is explained at length in Jenne et al. (this issue). Also, it is generally recognized that at least in Greece and Spain, populism has taken a leftist form in recent years.

It is sometimes claimed that populism is regime-independent, meaning it does not privilege elections and referenda.

For how India's long-term democracy is changing under Modi, see Varshney (forthcoming).

Mainly Jain, Buddhist, and Zoroastrian. There are small Jewish and Confucian communities, too. These percentages are from India's last census (2011). The next census is to be held this year.

Rudolph and Rudolph (1987). This was true until the 2009 national elections.

Savarkar (1989), originally published in 1923.

For elaboration, Varshney (2002: Ch. 3).

For details, see Kenny (2017).

Nehru's institutional commitment is explored at length in Varshney (2013: Ch. 1).

Cited in La Torre (2017, 202).

Cited in La Torre (2017, 198).

An exception was Bal Thackeray in the state of Maharashtra, whose populist politics often aligned with the right.

A big speech at New York's Madison Square Garden, on 29 September 2014, famously used this trope (https://www.youtube.com/watch?v=eZ4jbh-SsHc). Also see Varshney (2019a) for the populist overtones of his interview with Mark Zuckerberg at Facebook headquarters, streamed to millions in September 2015.

For the relationship between populism and lynchings, see Jaffrey (this issue).

"Hate Crime Watch Lynching Dataset", 2020, Center for Equity Studies, Delhi.

Hindus are only 2.7% of Mizoram and 7.7% of Nagaland, respectively.

We could have assigned 2 points each to the necessary conditions and 1 point to the sufficient. That would not change the result, for we are not dealing with a statistical problem that requires continuous variables. We are dealing with categorical variables and additive indices.

See Nehru (1946), edition 2004, pp 54–56.

Uttarakhand and Kerala, but in both only marginally so.

By merging the values of 6 and 7, we do not at this stage fully leverage the statistical possibilities of the necessary conditions. The dependent variable here is dichotomous. In a cumulative spirit of inquiry, we propose to have three or more values of the dependent variable and estimate more complex models in the future. At this first stage of research, we have opted for a simpler model.

Dalit is a self-chosen political term for the former "untouchable" castes, while SC is the legal term, laid out in the Constitution.

Adivasi is the self-chosen political term, whereas ST is the legal term.

OBCs are the lower Hindu castes, traditionally placed above the Dalits and below the upper castes.
References
Andersen WK and Damle SD. The RSS: a view to the inside. Penguin Viking. 2018.

Castanho Silva B, Andreadis L, Anduiza E, Blanusa N, Corti YM, Delfino G, Rico G, et al. "Public opinion surveys: a new measure." Kirk A. Hawkins, Ryan E. Carlin, Levente Littvay and Cristobal Rovira Kaltwasser, eds. The Ideational Approach to Populism: Concepts, Theory and Analysis, by. Routledge. 2018.

De La Torre C. "Populism in Latin America." In Oxford Handbook of Populism, by Cristobal Rovira Kaltwasser, Paul Taggart, Paulina Ochoa Espejo and Pierre Ostiguy. Oxford University Press. 2017.

Ding I, Slater D and Zengin H. "Populism and the past", Studies in Comparative International Development, this issue.

Golwalkar MS. We or our nationhood defined. Pune: Kale Prakashan. 1947.

Hawkins K, Riding S, and Mudde C. "measuring populist attitudes." Working Paper. 2012. https://works.bepress.com/cas_mudde/72/. Accessed 1 May 2021

Herring RJ. Land to the tiller. New Haven: Yale University Press; 1983.

Jaffrey S. "Right wing populism and vigilante violence in Asia", Studies in Comparative International Development, this issue.

Jenne EK, Hawkins K and Castanho Silva B. "Mapping populism nationalism in leader rhetoric across North America and Europe". Studies in Comparative International Development, this issue.

Kaltwasser CR, Taggart P, Ochoa Espejo P, and Ostiguy P. "Populism: an overview of the concept and the state of the art." In The Oxford Handbook of Populism, by Cristobal Rovira Kaltwasser, Paulina Ochoa Espejo, Paul Taggart and Pierre Ostiguy. 2017.

Kenny PD. Populism and patronage: why populists win elections in India, Asia and beyond. Oxford University Press. 2017.

Levitsky S, Loxton J. Populism and competitive authoritarianism in the Andes. Democratization. 2013;20(1):107–36.

Lokniti. National election study. 2019. https://www.lokniti.org/lok-sabha-election. Accessed 1 May 2021

Mounk Y. The people vs democracy: why our freedom is in danger and how to save it. Cambridge: Harvard University Press; 2018.

Mudde C. Populism: an ideational approach. Vol. 34, in The Oxford Handbook of Populism, by Cristobal Rovira Kaltwasser, Paul Taggart, Paulina Ochoa Espejo and Pierre Ostiguy. 2017: 27–47. Oxford University Press.

Mudde C, and Kaltwasser CR. Populism: a very short introduction. 2017. Oxford University Press.

Muller J-W. What is populism? Philadelphia: University of Pennsylvania Press; 2016.

Nehru J. The discovery of India. 2004. Penguin. 1946.

Pappas TS. "Modern populism: research advances, conceptual and methodological pitfalls, and the minimal definition." In Oxford Research Encyclopedia, Politics. 2016.

Prakash G. Emergency Chronicles: Indira Gandhi and Democracy's Turning Point. Gurgaon, India: Penguiin; 2018.

Rudolph LI, Rudolph SH. In pursuit of Lakshmi: the political economy of the Indian state. Chicago: University of Chicago Press; 1987.

Savarkar VD. Hindutva. 6th. Bombay: Veer Savarkar Prakashan. 1989.

Schulz A, Muller P, Schemer C, Wirz DS, Wettstein M, Wirth W. Measuring populist attitudes on three dimensions. Int J Public Opin Res. 2018;30(2):316–26.

Subramanian N. Ethnicity and populist mobilization: political parties, citizens and democracy in South India. Delhi: Oxford University Press; 1999.

Tiwari R and Jha R. "Interview with Modi: Khan Market Gang hasn't created my image, 45 years of Tapasya has .. you cannot dismantle it." The Indian Express, May 10. 2019.

Van Hauwaert SM, Van Kessel S. Beyond protest and discontent: a cross national analysis of the effect of populist attitudes and issue positions on populist party support. Eur J Polit Res. 2018;57:68–92.

Varshney A. "India's democratic longevity and its troubled trajectory", in Mainwaring, Scott, and Tarek Masoud, eds, Democracy in Hard Places, New York: Oxford University Press. forthcoming.

Varshney A. Democracy, development and the countryside: urban rural struggles in India. Cambridge University Press; 1995.

Varshney A. Ethnic conflict and civic life: Hindus and Muslims in India. Oxford University Press. 2002.

Varshney A. Battles half won: India's improbable democracy. Penguin; 2013.

Varshney A. "The emergence of right wing populism in India." In Re-Forming India: The Nation Today, by Niraja Gopal Jayal. Penguin. 2019a.

Varshney A. "By numbers alone." The Indian Express, August 17. 2019b.

Varshney A. "Electoral vibrancy, mounting liberal deficits." J Democr, October. 2019c.

Varshney A. "Democratic subversion". The Indian Express, December 16. 2019d.

Vehrkamp R and Wratil C. A populist moment? Populist attitudes of voters and non voters before the German Federal Election 2017. Gutersloh: Bertelsmann Stiftung. 2017.

Weiner M. The Indian paradox, Sage Publications. 1989.

Weyland K. Clarifying a contested concept: 'populism' in the study of Latin American politics. Comp Polit. 2001;34(1):1–22.

Weyland K. "Populism: a political strategic approach." In The Oxford Handbook of Populism, by Cristobal Rovira Kaltwasser, Paul Taggart, Paulina Ochoa Espejo and Pierre Ostiguy, 48 - 72. Oxford University Press. 2017.

Wyatt A. Populism and politics in contemporary Tamil Nadu. Contemporary South Asia. 2013;21(4):365–81.
Acknowledgements
We gratefully acknowledge the financial support of the Azim Premji Foundation for the project on which this paper is based. We also thank our survey partners, CSDS – Lokniti, based in Delhi, India. For comments on earlier drafts of this paper, we are thankful to Kirk Hawkins, two anonymous reviewers of this journal, Ira Katznelson, Lee-Or Ankori-Karlinsky, Marco Garrido, Stathis Kalyvas, and Steven Levitsky. The last four served, respectively, as our discussants at a Brown University seminar and at the 2019 annual meetings of the American Political Science Association and the Social Science History Association.
Additional information
Publisher's Note
Springer Nature remains neutral with regard to jurisdictional claims in published maps and institutional affiliations.
About this article
Cite this article
Varshney, A., Ayyangar, S. & Swaminathan, S. Populism and Hindu Nationalism in India. St Comp Int Dev 56, 197–222 (2021). https://doi.org/10.1007/s12116-021-09335-8
Accepted:

Published:

Issue Date:

DOI: https://doi.org/10.1007/s12116-021-09335-8
Keywords
BJP

Modi

Right-wing populism

Majoritarianism

Manichaean