Abstract
I use the individual-level records from my own family in rural Mississippi to estimate the agricultural productivity of African Americans in manual cotton picking nearly a century after Emancipation, 1952–1965. On average, the Logan children were more than 95 % as productive as enslaved children from the same region in the late antebellum era, 1850–1860. Gender differences in productivity were smaller than among enslaved children and disappeared by late pubescence. Additional qualitative evidence answers questions about agricultural productivity that cannot be derived from the quantitative data. For example, the method of cotton picking was not the gang-labor system described by some economic historians, but an independent process. The qualitative evidence also shows that economic roles were deeply intertwined with racial identity.
Access options
Buy single article
Instant access to the full article PDF.
USD 39.95
Price excludes VAT (USA)
Tax calculation will be finalised during checkout.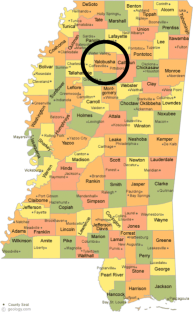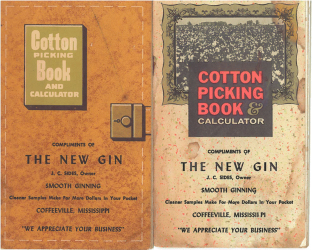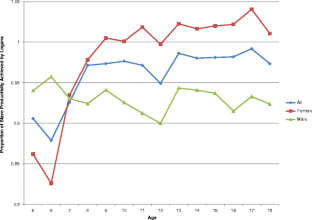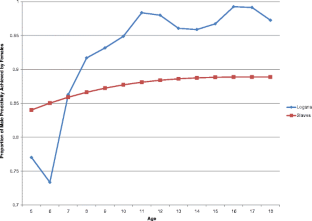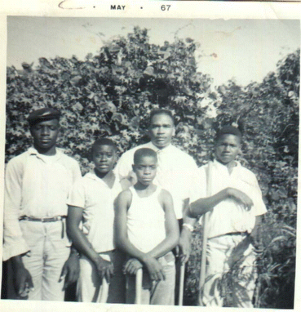 Notes
More recently, Dunn and Logan (2014) have found persistent differences in the rate of intransitive preferences by race. If a basic assumption of the rational choice model is violated more or less for certain racial groups, the applicability of the rational preference relation may be inappropriate in both historical and contemporary contexts.

I stress that this approach is quite distinct from the use of analytic narratives advanced in Bates et al. (1998), which uses formal models of case studies as the key methodological innovation.

Such an argument could be structured by beginning with Murray (1970), who argued that the unique experience of African Americans created a culture so complex that traditional social science could not comprehend, much less describe, its full texture and nuance. I would then turn to, say, Blassingame (1972), who noted that the analysis of American slavery was largely devoid of any description of slave life and used alternative sources and psychological theory to provide an insight into black personality in bondage. I would continue with, say, Genovese (1974), who argued that the development of a distinct African American culture also greatly informs American culture. He, too, required sources outside of the traditional historical apparatus.

In keeping with the aim to use qualitative techniques that describe individual experiences, these direct quotes are not corrected and are spelled phonetically to best reflect the spoken responses.

The first question in all interviews was "Tell me your earliest memory" and the second question was "What was your favorite food when you were a child?"

In areas where there was disagreement, supplemental interviews were performed in which the responses in previous interviews were used as a prompt. This was done to discover the source of disagreement, to asses the veracity of the conflicting information, and to discover which responses pertained to actual experience as opposed to the contemporaneous telling of another's experience. These interviews were also semi-structured.

Qualitative evidence is no panacea. While it is certainly the case that there may be political or other reasons motivating responses, the contemporary politics of the siblings are quite distinct. Similarly, the matters of fact would, by themselves, have no political motivation. For example, the exact method of cotton picking would not be motivated by a desire to paint one particular picture or another. On the other hand, recollections of the amount of cotton picked could be motivated by a desire to paint a particular picture of the past.

I take no formal position on which qualitative method should be used in other work. As with quantitative analysis, the most appropriate method is governed by the available resources. In general, however, it is not likely that economic historians should use qualitative techniques which apply grounded theory (Glaser and Strauss 1967) as that method requires the abandonment of the theoretical priors. The method employed here is closest to comparative case analysis, where each child's experience is treated as an individual case. There are distinct advantages of this method over others when the sample size is small (Collier 1993; Baxter and Jack 2008), although disadvantages relative to experimental and statistical analysis should be noted. It could well be the case that economic history offers the opportunity for significant innovation in methods.

The data used here are proprietary.

Not all of the picking recorded here was done on land specified in the sharecropping relationship. It wascommon to pick daily for others for a daily payment as a means of supplemental income.

It is not possible to estimate the impact of cotton picking on human capital (schooling) directly as the estimates for season are noisy due to the large number of observations with missing dates.

I thank Paul Rhode for graciously sharing these estimates, restricted to the geographic area closest to Yalobusha county as can be had with that data.

Although conjecture, this faster move to higher levels of productivity could be the result of improved nutrition relative to slave children (see Steckel 2010).

The quotations noted here are not edited for grammar.

As seed money and subsequent charges for cotton seed are not available, the implicit interest rate contained in the arrangement cannot be estimated.

The children knew that they worked hard, but did not know of their productivity relative to any other group.

In several instances whites remarked that cotton picking by hand ceased to exist sometime shortly after the Civil War. Others believed that this was more a fable—that although the family picked cotton they did so at their leisure as part of a hobby farm.

Contemporary American economic history is more likely to deal with the issue of race as a case study of development economics as opposed to people alive and well in the developed economy of the United States (Hornbeck and Naidu 2014; Chay and Munshi 2012). This creates some difficult conceptual frameworks. It is difficult to reconcile the American South as underdeveloped with the fact that it was highly productive in agriculture and fueled the textile industry. Recently, scholars have asserted that what some economists refer to as underdeveloped is the heart of American capitalism (Baptist 2014). Johnson (2013), for example, notes that the idea that agriculture was synonymous with underdeveloped is a misconception in American history. Similarly, the view of black social networks as relatively simplistic functions of cotton agriculture belies the fact that millions of people from the African diaspora formed a coherent and collective culture despite significant linguistic, cultural, and religious diversity (Levine 1977). That culture has long been noted as one of the United States' largest exports (Murray 1970).
References
Aaronson D, Mazumder B. The impact of Rosenwald schools on black achievement. J Polit Econ. 2011;119:821–88.

Alesina AF, Giuliano P, Nunn N. On the origins of gender roles: women and the plough. Q J Econ. 2013;128:469–530.

Baker R. "From the field to the classroom: the Boll Weevil's impact on education in Rural Georgia," Working Paper, Vanderbilt University 2014.

Banks-Wallace J. Talk that talk: storytelling and analysis rooted in african american oral tradition. Qual Health Res. 2002;12:410–26.

Baptist EE. The half has never been told: slavery and the making of American capitalism. New York: Basic Books; 2014.

Bates RH, Greif A, Levi M, Rosenthal J-L. Analytic narratives. Princeton: Princeton University Press; 1998.

Baxter P, Jack S. Qualitative case study methodology: study design and implementation for novice researchers. Qual Rep. 2008;13:544–59.

Black DA, Sanders SG, Taylor EJ, Taylor LJ. The Impact of the great migration on mortality of African Americans: evidence from the deep South. Am Econ Rev. 2015;105:477–503.

Blassingame JW. The slave community. New York: Oxford University Press; 1972.

Boserup E. Woman's role in economic development. London: George Allen and Unwin; 1970.

Boustan LP. Competition in the promised land: black migration and racial wage convergence in the north, 1940–1970. J Econ Hist. 2009;69:755–82.

Carruthers C. K. and Wanamaker M. H. "Separate and unequal in the labor market: human capital and the jim crow wage gap." Working paper, University of Tennessee 2015.

Chay, K. and Munshi K. "Black networks after emancipation: evidence from reconstruction and the great migration." Working Paper, Brown University 2012.

Collier D. The comparative method. In: Finifter A, editor. Political science: the state of the discipline II. Washington, D.C: American Political Science Association; 1993.

Collins WJ. When the tide turned: immigration and the delay of the great black migration. J Econ Hist. 1997;57:607–32.

Collins WJ, Wanamaker MH. Selection and economic gains in the great migration of African Americans: new evidence from linked census data. Am Econ J: Appl Econ. 2014;6:220–52.

Collins W.J. and Wanamaker M.H. "Up from slavery? intergenerational mobility in the shadow of jim crow." Working Paper, University of Tennessee. 2015/

Conrad AH, Meyer JR. The economics of slavery in the Ante Bellum South. J Polit Econ. 1958;66:95–130.

Delgado R. Storytelling for oppositionists and others: a plea for narrative. Michigan Law Rev. 1989;87:2411–41.

Du Bois W. "Race traits and tendencies of the American Negro. By Frederick L. Hoffman, F.S.S." [Review]. Ann Am Acad Polit Social Sci. 1897;9:127–33.

Dunn, L.F. and Logan T.D. "Race and intransitive preferences: evidence from labor market surveys." Working Paper, The Ohio State University 2014.

Eichenlaub SC, Tolnay SE, Alexander JT. Moving out but not up: economic outcomes in the great migration. Am Sociol Rev. 2010;75:101–25.

Ellison RW. Shadow and act. New York: Random House; 1964.

Farber DA, Sherry S. Telling stories out of school: an essay on legal narratives. Stanford Law Rev. 1993;45:807–55.

Field EB. The relative efficiency of slavery revisited: a translog production approach. Am Econ Rev. 1988;78:543–9.

Fogel RW. The limits of quantitative methods in history. Am Hist Rev. 1975;80:329–50.

Fogel RW. The slavery debates, 1952–1990. Baton Rouge: Louisiana State University Press; 2003.

Fogel RW, Engerman SL. Time on the cross: the economics of American Negro Slavery. Boston: Little, Brown; 1974.

Fogel RW, Engerman SL. Explaining the relative efficiency of slave agriculture in the Antebellum South. Am Econ Rev. 1977;67:275–96.

Fogel RW, Engerman SL. Explaining the relative efficiency of slave agriculture in the Antebellum South: reply. Am Econ Rev. 1980;70:672–90.

Genovese ED. Roll, jordan, roll: the world the slaves made. New York: Random House; 1974.

Gillard J. Interview with Author. Personal Interview. St. Paul, MN, various dates 2014.

Glaser B, Strauss A. The discovery of grounded theory. New York: Aldine de Gruyter; 1967.

Goldin CD, Sokoloff KL. Women, children, and industrialization in the early republic: evidence from manufacturing censuses. J Econ Hist. 1982;42:741–74.

Goldin CD, Sokoloff KL. The relative productivity hypothesis of industrialization. Q J Econ. 1984;99:467–87.

Hoffman F. Race traits and tendencies of the American Negro. Publ Am Econ Assoc. 1896;11(1–3):1–329.

Hornbeck R, Naidu S. When the levee breaks: black migration and economic development in the American South. Am Econ Rev. 2014;104:963–90.

Johnson W. River of dark dreams: slavery and empire in the Cotton Kingdom. Cambridge, MA: Harvard University Press; 2013.

Karakacili E. English agrarian labor productivity rates before the black death: a case study. J Econ Hist. 2004;64:24–60.

Larsen T. "The strange career of Jim Crow: labor scarcity and racial treatment in the Postbellum South." Working Paper, University of Colorado 2014.

Levine LW. Black culture and black consciousness: Afro-American folk thought from slavery to freedom. New York: Oxford; 1977.

Logan TD. Health, human capital, and African American migration before 1910. Explor Econ Hist. 2009;46:169–85.

Logan B. Interview with Author. Personal Interview. St. Paul, MN, various dates 2014a.

Logan G.A. II. Interview with Author. Personal interview. St. Paul, MN, various dates 2014b.

Logan J. Interview with Author. Personal interview. St. Paul, MN, various dates 2014c.

Logan J.A. Interview with Author. Personal interview. St. Paul, MN, various dates 2014d.

Logan T. Interview with Author. Personal interview. St. Paul, MN, various dates 2014e.

Murray A. The Omni-Americans: black experience and an American culture. New York: Outerbridge and Dienstfrey; 1970.

Myrdal G. An American dilemma: the negro problem and modern democracy. New York: Harper; 1944.

Olmstead AL, Rhode PW. Biological innovation and productivity growth in the antebellum cotton economy. J Econ Hist. 2008;68:1123–71.

Olmstead AL, Rhode PW. Slave productivity in cotton production by gender, age, season, and scale. University of Michigan: Unpublished manuscript; 2010.

Parker WN. Labor productivity in cotton farming: the history of a research. Agric Hist. 1979;53:228–44.

Ransom RL, Sutch R. One kind of freedom: the economic consequences of emancipation. New York: Cambridge University Press; 1977.

Ratcliff C.L. Interview with Author. Personal interview. St. Paul, MN, various dates 2014.

Solow RM. Economic history and economics. Am Econ Rev. 1985;75:328–31.

Steckel R.H. "Fluctuations in a dreadful childhood: synthetic longitudinal height data, relative prices and weather in the short-term health of American Slaves." NBER Working paper No. 10993 2004.

Steckel R.H. "The long shadow of American Slavery: Human capital, 1850–1910." Working Paper, The Ohio State University 2010

Tobin J. (1951). "Relative income, absolute income, and saving," in Money, trade, and economic growth (in Honor of John H. Williams), Macmillan Co.; 1951 pp. 135–156.

Trussell J, Steckel RH. The age of slaves at menarche and their first birth. J Interdiscip Hist. 1978;8:477–505.

Whartenby FG. Land and labor productivity in United States cotton production. New York: Arno Press; 1977.

Wright G. The political economy of the cotton south: households, markets, and wealth in the nineteenth century. New York: Norton; 1978.

Wright G. The efficiency of slavery: another interpretation. Am Econ Rev. 1979;69:219–26.

Wright G. Slavery and American economic development. Baton Rouge: Louisiana State University Press; 2006.
Additional information
Remarks prepared for the National Economic Association's Presidential Address on January 4, 2015 in Boston, MA. I especially thank my family for their willingness to share their experiences. Cecilia A. Conrad, William A. Darity, J. Bradford DeLong, Samuel L. Myers, Jr., Martha L. Olney, Victor M. Rios, Richard H. Steckel, and Warren C. Whatley provided thoughtful feedback. Paul W. Rhode graciously shared data on slave productivity estimates for Louisiana and Mississippi, 1850–1860. Dedicated to George A. Logan, Sr., Annie M. Logan, Mary Frances Bronaugh, and Charles E. Logan, Sr. The usual disclaimer applies.
About this article
Cite this article
Logan, T.D. A Time (Not) Apart: A Lesson in Economic History from Cotton Picking Books. Rev Black Polit Econ 42, 301–322 (2015). https://doi.org/10.1007/s12114-015-9221-6
Published:

Issue Date:

DOI: https://doi.org/10.1007/s12114-015-9221-6
JEL Classification
Keywords
Race

Economic history

Methodology