Abstract
Stronger government-to-government relations between Africa and China in the first two decades of the twenty-first century have led to an increasing presence of African travellers at Chinese border check points. This is a novel situation involving cross-linguistic and cross-cultural communication dynamics that we need to understand from different research perspectives: linguistic, socio-economic, and legal, among others. Academic studies are already detailing some misunderstandings between Chinese customs, immigration and public security officials and African travellers and immigrants, who are clearly a visible minority group, both at border check points and in the wider Chinese communities (Bodomo 2010; Bodomo and Ma 2010; Bodomo 2012). A number of questions may be asked towards understanding the cross-cultural dynamics involved in this novel situation. What are Chinese immigration and customs officials' experiences with African travellers and how do they see and handle this visible minority ethnic group? What are, in turn, African experiences with Chinese immigration, customs, and public security, officials both at border check points and in the wider Chinese communities in places like mainland China and Hong Kong? To answer these questions, a profile of the most frequent African visitors to Hong Kong and China is constructed, based on research among Africans in China, particularly Guangzhou. An outline is then made of what Africans think of Chinese customs and immigration officials as a whole, what kind of treatment they expect on arrival in China and how they prepare for it. It is then claimed that the most fundamental issue that causes friction, unhappiness and sometimes lack of cooperation from African travellers at immigration and customs check points in Hong Kong and other places in China is not so much due to linguistic and cultural misunderstanding as it is due to stereotyping and, in extreme cases, (un)conscious racial profiling. Finally, it is proposed that the best way for Hong Kong and other Chinese customs personnel to serve African immigrants is to apply immigration rules using systematically fair, just and colour-blind strategies.
Access options
Buy single article
Instant access to the full article PDF.
USD 39.95
Price includes VAT (USA)
Tax calculation will be finalised during checkout.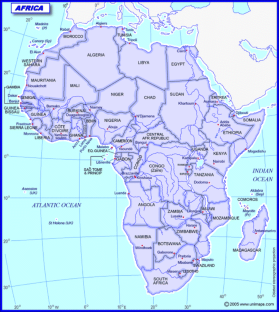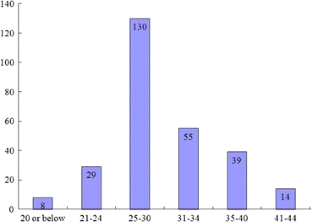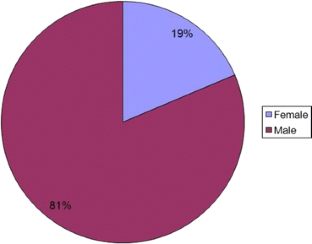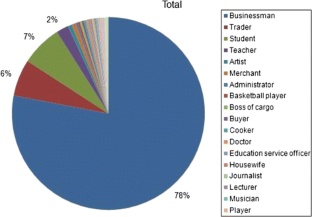 Notes
1.

Nadra Kareem Nittle on the website About.com describes racial profiling in the following way: 'Racial profiling is a form of discrimination by which law enforcement uses a person's race or cultural background as the primary reason to suspect that the individual has broken the law. The term "driving while black" arose from the practice, as African American drivers frequently complain that police officers pull them over for no reason other than their race and the stereotypes linked to it.

Racial profiling also became a concern for Arab Americans and Muslim Americans following the Sept. 11 terrorist attacks. Because the perpetrators of the crime were of Arab descent, Arabs in America complain that they are placed under intense scrutiny at airports and other locations. Although whites have committed domestic terrorist attacks, they've yet to be profiled in the way Arabs in America have been.' <http://racerelations.about.com/od/thelegalsystem/g/racialprofiling.htm> (retrieved April 23, 2014)
References
Bertoncello, B. and Sylvie Bredeloup. 2007. The emergence of new African "Trading posts" in Hong Kong and Guangzhou. China Perspectives, No.1, pp 94–105.

Bodomo, A. (2007) An emerging African-Chinese community in Hong Kong: the case of Tsim Sha Tsui's Chungking Mansions, In Kwesi Kwaa Prah (ed). Afro-Chinese Relations: Past, Present and Future. Cape Town, South Africa. The Centre for Advanced Studies in African Societies, 367–389.

Bodomo, A. (2009a). Fresh faces for future Africa-China relations: a note on the experiences of newly-arrived African students in China on FOCAC funds. Beijing: Paper read at the Symposium on Reviews and Perspectives of Afro-Chinese Relations organized by the Institute of African and West Asian Studies/Chinese Academy of Social Sciences, October 13, 2009.

Bodomo, A. (2009b). Africa-China relations in an era of globalization: the role of African trading communities in China [全球化时代的中非关系:非洲在华贸易团体的角色]. WEST ASIA AND AFRICA 《西亚非洲》, 8, 62–67.

Bodomo, A. (2009c). Africa-China relations: symmetry, soft power, and South Africa. The China Review: An Interdisciplinary Journal on Greater China, 9(2), 169–178.

Bodomo, A. (2010). The African trading community in Guangzhou: an emerging bridge for Africa-China relations. China Quarterly, 203, 693–707.

Bodomo, A. (2012). Africans in China: a sociocultural study and its implications for Africa-China relations. Amherst: Cambria Press.

Bodomo, A. (2013b). African diaspora remittances are better than foreign aid funds. World economics (Henley-on-Thames, England), 14(4), 21–28.

Bodomo, A., & Ma, G. (2010). From Guangzhou to Yiwu: emerging facets of the African diaspora in China. International Journal of African Renaissance Studies, 5(2), 283–289.

Bodomo, A., & Ma, G. (2012). We are what we eat: food in the process of community formation and identity shaping among African traders in Guangzhou and Yiwu. African Diaspora, 5(1), 1–26.

Bodomo, A., & Silva, R. (2012). Language matters: the role of linguistic identity in the establishment of the lusophone African community in Macau. African Studies, 71(1), 71–90.

Bredeloup, S. (2012). African trading posts in Guangzhou: emergent or recurrent commercial form? African Diaspora, 5(1), 27–50.

Castillo, R. (2014). Feeling at home in the "Chocolate City": an exploration of place-making practices and structures of belonging amongst Africans in Guangzhou. Inter-Asia Cultural Studies, 15(2), 1–23.

Cissé, D. (2013). South-South migration and Sino-African small traders: a comparative study of Chinese in Senegal and Africans in China. African Review of Economics and Finance, 5(1), 17–30.

Hall, B., Chen, W., Latkin, C., Ling, L., & Tucker, J. (2014). Africans in south China face social and health barriers. The Lancet, 283(9925), 1291–1292.

Han, H. (2013). Individual grassroots multilingualism in Africa Town in Guangzhou: the role of states in globalization. International Multilingual Research Journal, 7(1), 83–97.

Hashim, I. H., & Yang, Z. L. (2003). Cultural and gender differences in perceiving stressors: a cross-cultural investigation of African and Western students in Chinese colleges. Stress and Health, 19(4), 217–225.

Haugen, H. (2011). Chinese exports to Africa: competition, complementarity and cooperation between micro-level actors. In Forum for Development Studies, 38(2), 157–176. Routledge.

Haugen, H. (2012). Nigerians in China: a second state of immobility. International Migration, 50(2), 65–80.

Haugen, H. (2013a). China's recruitment of African university students: policy efficacy and unintended outcomes. Globalisation, Societies and Education, 11(3), 315–334.

Haugen, H. (2013b). African pentecostal migrants in China: marginalization and the alternative geography of a mission theology. African Studies Review, 56(1), 81–102.

Lan, S. (2014). State regulation of undocumented African migrants in China: a multi-scalar analysis. Journal of Asian and African Studies, X, 1–16.

Le Bail, H. (2009). Foreign migrations to China's city-markets: the case of African merchants. Asie Visions 19.

Li, A. (2005). African studies in China in the twentieth century: a historiographical survey. African Studies Review, 48(1), 59–87.

Li, Z., & Du, F. (2012). "Kuaguo shangmou zhuyi" xia de chengshi xinshehui kongjian shengchan – yi xiang dui Guangzhou feirui jingjichu de shezheng. (Urban new social spatial production under 'transnational commerce and trade'). Chengshi guihua Urban Plan, 36(8), 25–31.

Li, Z.-G., & Du, F. (2013). Zhongguo da chengshi de weiguoren 'zhurui jingjiqu' yanjiu – dui Guangzhou 'Qiaokeli Cheng' de shizheng (A Study of Foreigners' 'ethnic economic zone' in Chinese big cities – A case study of Guangzhou 'Chocolate City'). Renwen Dili, 27(6), 1–6.

Li, Zhigang, Laurence, Ma, Desheng, Xue (2009). An African enclave in China: the making of a new transnational urban space. Eurasian Geography and Economics 50(6), 699–719. http://bellwether.metapress.com/content/h6770n3h87w1l808/

Liu, P. H. (2013). Petty annoyances? Revisiting John Emmanuel Hevi's an African student in China after 50 years. An International Journal, 11(1), 131–145.

Lyons, M., Brown, A., & Zhigang, L. (2008). The 'third tier' of globalization: African traders in Guangzhou. City, 12(2), 196–206.

Lyons, M., Brown, A., & Zhigang, L. (2012). In the dragon's den: African traders in Guangzhou. Journal of Ethnic and Migration Studies, 38(5), 869–888.

Lyons, M., Brown, A., & Li, Z. (2013). The China-Africa value chain: can Africa's small-scale entrepreneurs engage successfully in global trade? African Studies Review, 56(3), 77–100.

Ma, Enyu. 2012. Yiwu mode and Sino-African relations. Journal of Cambridge Studies, vol 7, no 3: http://journal.acs-cam.org.uk/data/archive/2012/201203-article9.pdf

Müller, A., & Wehrhahn, R. (2013). Transnational business networks of African intermediaries in China: Practices of networking and the role of experiential knowledge. DIE ERDE–Journal of the Geographical Society of Berlin, 144(1), 82–97.

Pieke, F. N. (2012). Immigrant China. Modern China, 38(1), 40–77.
About this article
Cite this article
Bodomo, A. The African Traveller and the Chinese Customs Official: Ethnic Minority Profiling at Border Check Points in Hong Kong and China?. J Afr Am St 19, 52–64 (2015). https://doi.org/10.1007/s12111-014-9289-2
Keywords
African traveller

Chinese customs officer

Racial profiling