Abstract
Vehicular ad-hoc network (VANET) plays a significant role in future intelligent transportation systems. The main objective of vehicular ad hoc networks (VANETs) is to improve driver safety and traffic efficiency. Many researchers proposed different schemes to improve communication efficiency. It is quite challenging where vehicles' speed, Direction, and density of neighbors on the move are not consistent. Although several routing protocols have been introduced to manage data exchange among vehicles in VANETS, they still suffer from many drawbacks such as lost packets or time penalties. This paper introduced a new Fog Based Routing Strategy, which constructs a reliable system of adaptive, stable, and efficient routing networks. FBRS consists of two main phases: System Setup Phase (SSP) and System Operation Phase (SOP). SSP creates a cluster network, collects its nodes' data, mining routes between them, and ranking paths using Dijkstra's algorithm into a simplified table. Although, SOP generates a reliable route between the request of any two nodes for a communication channel and maintains the route against any simultaneous crashes. Recent VANET routing protocols have been compared against FBRS. Experimental results have proven the outperforming of the proposed algorithm against recent routing protocols in terms of packet delivery ratio and routing overhead.
Access options
Buy single article
Instant access to the full article PDF.
USD 39.95
Price includes VAT (USA)
Tax calculation will be finalised during checkout.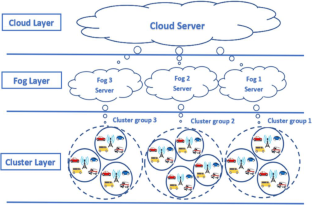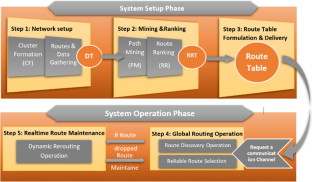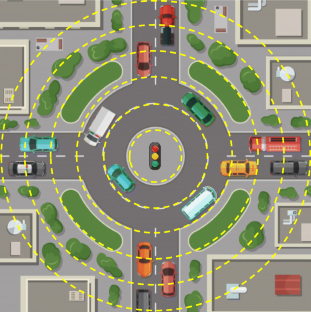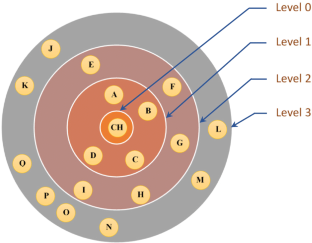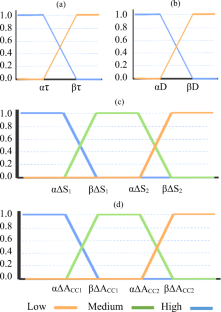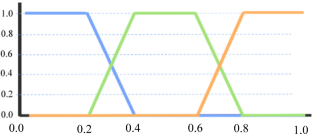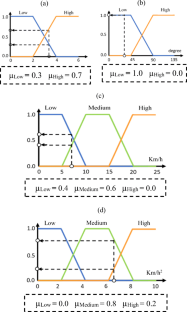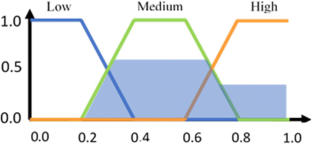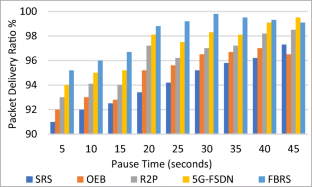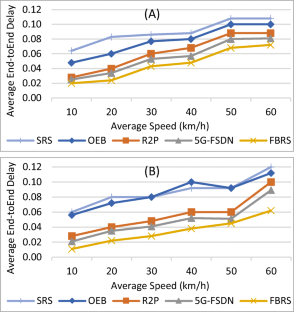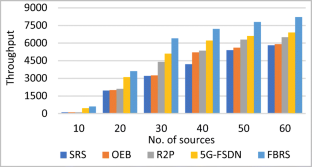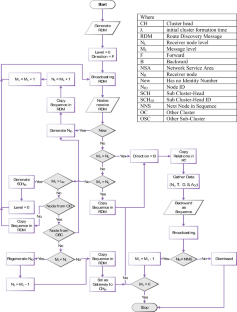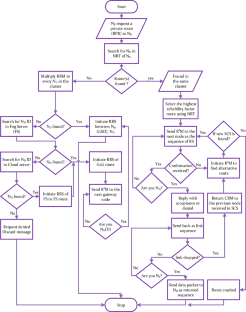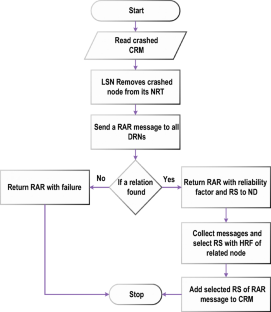 References
1.

Al-Mayouf YRB et al (2016) Efficient and stable routing algorithm based on user mobility and node density in urban vehicular network. PLoS One 11(11):1–24

2.

Rath M, Pati B (2018) Communication improvement and traffic control based on V2I in Smart City framework. Int J Vehicular Telematics Infotainment Syst (IJVTIS) 2(1):18–33

3.

Vijayaraj M, Srinivasan S (2019) Dynamic speed adaptive classified (D-SAC) data dissemination protocol for improving autonomous robot performance in VANETs. Automatika 60(5):535–546

4.

Sarakis L et al. (2016) 802.11 p-Based VANET Applications Improving Road Safety and Traffic Management, in Emerging Innovations in Wireless Networks and Broadband Technologies: IGI Global, pp. 135–168

5.

Glass S, Mahgoub I, Rathod M (2017) Leveraging MANET-based cooperative cache discovery techniques in VANETs: a survey and analysis. IEEE Commun Surveys Tutor 19(4):2640–2661

6.

Zhu M, Cao J, Cai Z, He Z, Xu M (2016) Providing flexible services for heterogeneous vehicles: an NFV-based approach. IEEE Netw 30(3):64–71

7.

Walker A, Radenkovic M (2017) GPSR-TARS: congestion aware geographically targeted remote surveillance for VANETs, in 2017 International Conference on Selected Topics in Mobile and Wireless Networking (MoWNeT), pp. 1–6: IEEE

8.

Ahmad I, Noor RM, Ahmedy I, Shah SAA, Yaqoob I, Ahmed E, Imran M (2018) VANET–LTE based heterogeneous vehicular clustering for driving assistance and route planning applications. Comput Netw 145:128–140

9.

Zheng K, Zheng Q, Chatzimisios P, Xiang W, Zhou Y (2015) Heterogeneous vehicular networking: a survey on architecture, challenges, and solutions. IEEE Commun Surveys Tutor 17(4):2377–2396

10.

Jaballah WB, Conti M, Lal C ( 2019) A Survey on Software-Defined VANETs: Benefits, Challenges, and Future Directions," arXiv preprint arXiv:1904.04577

11.

Kumar SS, Palanichamy YJWN (2018) Energy efficient and secured distributed data dissemination using hop by hop authentication in WSN. Wirel Netw 24(4):1343–1360

12.

Wang H, Liu T, Kim BG, Lin CW, Shiraishi S, Xie J, Han Z (2020) Architectural design alternatives based on cloud/edge/fog computing for connected vehicles. IEEE Commun Surveys Tutor 22(4):2349–2377

13.

Adriano DD, Montez C, Novaes AG, Wangham MJE (2020) DMRVR: Dynamic Milk-Run Vehicle Routing Solution Using Fog-Based Vehicular Ad Hoc Networks. Appl Wireless Sens Networks Monitor 9(12):2010

14.

Ullah A, Yao X, Shaheen S and Ning H (2020) "Advances in Position Based Routing Towards ITS Enabled FoG-Oriented VANET–A Survey". IEEE Trans Intell Trans Syst 21(2):828–840

15.

Sutagundar AV, Attar AH, Hatti DIJWPC (2019) Resource allocation for fog enhanced vehicular services. Wirel Pers Commun 104(4):1473–1491

16.

Okay FY, Ozdemir S (2018) Routing in fog-enabled IoT platforms: a survey and an SDN-based solution. IEEE Internet Things J 5(6):4871–4889

17.

Deng Y, Chen Y, Zhang Y, Mahadevan S (2012) Fuzzy Dijkstra algorithm for shortest path problem under uncertain environment. Appl Soft Comput 12(3):1231–1237

18.

Eiza MH, Ni Q (2013) An evolving graph-based reliable routing scheme for VANETs. IEEE Trans Veh Technol 62(4):1493–1504

19.

Enayattabar M, Ebrahimnejad A, Motameni H (2019) Dijkstra algorithm for shortest path problem under interval-valued Pythagorean fuzzy environment. Complex Intell Syst 5(2):93–100

20.

Boussoufa-Lahlah S, Semchedine F, Bouallouche-Medjkoune L (2018) Geographic routing protocols for vehicular ad hoc NETworks (VANETs): a survey. Vehicular Commun 11:20–31

21.

Di Maio A, Palattella MR, Engel T (2019) Performance Analysis of MANET Routing Protocols in Urban VANETs, in International Conference on Ad-Hoc Networks and Wireless, pp. 432–451: Springer

22.

Selvi M, Kumar SS, Ganapathy S, Ayyanar A, Nehemiah HK, Kannan AJWPC (2020) An Energy Efficient Clustered Gravitational and Fuzzy Based Routing Algorithm in WSNs. Wireless Personal Commun 104:1473–1491

23.

Thangaramya K, Kulothungan K, Indira Gandhi S, Selvi M, Santhosh Kumar S, Arputharaj KJSC (2020) Intelligent fuzzy rule-based approach with outlier detection for secured routing in WSN. Soft Comput 24:16483–16497

24.

Dubey CP, Kumar V, Sharma B, Kaur G (2018) Shortest Path Algorithm for Distributed VANET using Grid Computing, in 2018 International Conference on Smart Systems and Inventive Technology (ICSSIT), pp. 118–121: IEEE

25.

Saleh AI, Gamel SA, Abo-Al-Ez KM (2017) A reliable routing protocol for vehicular ad hoc networks. Comput Electric Eng 64:473–495

26.

Luo J, Pan Q, He Z (2015) VANET middleware for service sharing based on OSGI. Comput Sci Inf Syst 12(2):729–742

27.

Sun J, Gu Q, Zheng T, Dong P, Qin Y (2019) Joint communication and computing resource allocation in vehicular edge computing. Int J Distrib Sens Networks 15(3):1–13

28.

Grover J, Jain A, Singhal S, Yadav A (2018) Real-time vanet applications using fog computing," in Proceedings of First International Conference on Smart System, Innovations and Computing, pp. 683–691: Springer

29.

Nassar L, Kamel MS, Karray F (2016) VANET IR-CAS for safety ACN: information retrieval context aware system for VANET automatic crash notification safety application. Int J Intell Transp Syst Res 14(3):127–138

30.

Saleh AI (2011) A scalable-adaptive snack routing strategy (SRS) for semi-administrated mobile ad hoc networks (SAMANETs). Int J Wireless Inf Networks 18(4):257–279

31.

Tian D, Zhou J, Wang Y, Xia H, Yi Z, Liu H (2014) Optimal epidemic broadcasting for vehicular ad hoc networks. Int J Commun Syst 27(9):1220–1242

32.

Khan AA, Abolhasan M, Ni W (2018) 5G next generation VANETs using SDN and fog computing framework, in 2018 15th IEEE Annual Consumer Communications & Networking Conference (CCNC), pp. 1–6: IEEE

33.

Ahmed B, Malik AW, Hafeez T and Ahmed N (2019 )"Services and simulation frameworks for vehicular cloud computing: a contemporary survey". EURASIP Journal on Wireless Communications and Networking. 2019(1):4

34.

Krajzewicz D, Erdmann J, Behrisch M, Bieker L (2012) "Recent development and applications of SUMO-Simulation of Urban MObility". Int J Adv Syst Measurements 5(3&4)

35.

Hasan MK, Sarker O (2020) Routing protocol selection for intelligent transport system (ITS) of VANET in high mobility areas of Bangladesh, in Proceedings of International Joint Conference on Computational Intelligence, pp. 123–135: Springer

36.

Lin D, Kang J, Squicciarini A, Wu Y, Gurung S and Tonguz O (2017) "MoZo: A Moving Zone Based Routing Protocol Using Pure V2V Communication in VANETs". IEEE Trans Mob Comput 16(5):1357–1370
Additional information
Publisher's note
Springer Nature remains neutral with regard to jurisdictional claims in published maps and institutional affiliations.
Supplementary Information
About this article
Cite this article
El Gayyar, K.S., Saleh, A.I. & Labib, L.M. A new fog-based routing strategy (FBRS) for vehicular ad-hoc networks. Peer-to-Peer Netw. Appl. (2021). https://doi.org/10.1007/s12083-021-01197-0
Received:

Accepted:

Published:
Keywords
VANET

Routing

Fog computing

Cloud

Dijkstra

FBRS