Abstract
A fitness tracker monitors our daily activity by measuring distance walked (or run), calorie consumption, heartbeat and quality of sleep. Although originally designed to check the user's health, its data is important in verifying the veracity of interrogation responses of the suspect, or the activities of the victim near the time of the incident. Xiaomi Mi Band 2 and Fitbit Alta HR are representative fitness trackers which allow users to view measured data on connected mobile devices. We compare the functionality of the two wearable devices, select the data that must be acquired (based on the Android device used), and provide the analysis methods for each file from the perspective of digital forensics.
This is a preview of subscription content, log in to check access.
Access options
Buy single article
Instant access to the full article PDF.
US$ 39.95
Price includes VAT for USA
Subscribe to journal
Immediate online access to all issues from 2019. Subscription will auto renew annually.
US$ 99
This is the net price. Taxes to be calculated in checkout.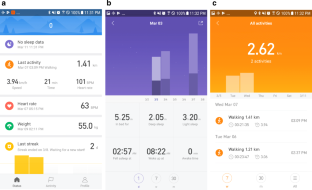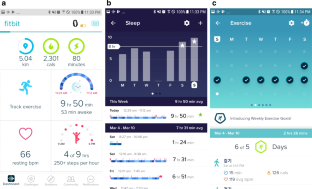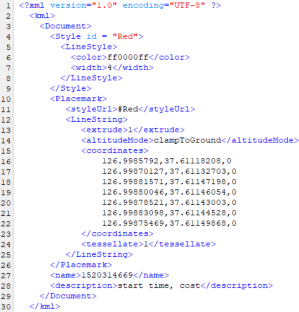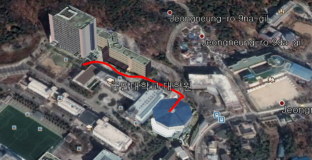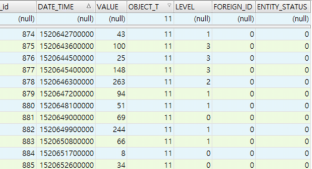 Notes
1.

A measure of the delight or annoyance of a customer's experiences with a service.

2.

The process of collecting and analyzing data to submit electronic evidence to law enforcement.

3.

A set of software development tools that allows the creation of applications.

4.

Mobile data acquisition tool developed by Hancom GMD.

5.

Google-provided services that covers local information around the world, including satellite imagery, maps, terrain and ED building information.

6.

If it is a normal record, 'synced' should be recorded.

7.

This scenario was adapted from that given in the DFRWS IoT Forensic Challenge (2017-2018).

8.

Korea Standard Time (KST)
References
1.

Zambotti Massimiliano de, Claudatos S, Inkelis S, Colrain IM, Baker FC (2015) Evaluation of a consumer fitness-tracking device to assess sleep in adults. Chronobiology International: The Journal of Biological and Medical Rhythm Research 32:1024–1028

2.

IDC: Worldwide Wearables Market Grows 7.3% in Q3 2017 as Smart Wearables Rise and Basic Wearables Decline https://www.idc.com/getdoc.jsp?containerid=prUS43260217 (2017) Accessed 30 November 2017

3.

IDC: Global Wearables Market Grows 7.7% in 4Q17 and 10.3% in 2017 as Apple Seizes the Leader Position https://www.idc.com/getdoc.jsp?containerid=prUS43598218 (2018). Accessed 01 March 2018

4.

Statista: Fitbit Leads Global Wearables Market https://www.statista.com/chart/8420/wearable-device-shipments/ (2017). Accessed 7 March 2017

5.

de Arriba-Pérez F, Caeiro-Rodríguez M, Santos-Gago JM (2016) Collection and processing of data from wrist wearable devices in heterogeneous and multiple-user scenarios, Sensors 2016. https://doi.org/10.3390/s16091538

6.

Baggili I, Oduro J, Anthony K, Breitinger F, McGee G (2015) Watch what you wear: preliminary forensic analysis of smart watches. In: 2015 10th international conference on availability, reliability and security. https://doi.org/10.1109/ARES.2015.39

7.

abc27: Woman's fitness watch disproved rape report http://abc27.com/2015/06/19/police-womans-fitness-watch-disproved-rape-report/ (2015). Accessed 19 June 2015

8.

The Guardian: Man suspected in wife's murder after her Fitbit data doesn't match his alibi https://www.theguardian.com/technology/2017/apr/25/fitbit-data-murder-suspect-richard-dabate (2017). Accessed 25 April 2017

9.

Jeon S, Band J, Byun K, Lee S (2012) A recovery method of deleted record for SQLite database. Pers Ubiquit Comput 16:707–715
Acknowledgements
This work was supported by Institute for Information & communications Technology Promotion (IITP) grant funded by the Korea government (MSIT) (No.2017-0-00344, Deciphering and forensic analysis of recent mobile devices).
Additional information
Publisher's Note
Springer Nature remains neutral with regard to jurisdictional claims in published maps and institutional affiliations.
This article is part of the Topical Collection: Special Issue on IoT System Technologies based on Quality of Experience
Guest Editors: Cho Jaeik, Naveen Chilamkurti, and SJ Wang
About this article
Cite this article
Kang, S., Kim, S. & Kim, J. Forensic analysis for IoT fitness trackers and its application. Peer-to-Peer Netw. Appl. 13, 564–573 (2020). https://doi.org/10.1007/s12083-018-0708-3
Received:

Accepted:

Published:

Issue Date:
Keywords
Fitness tracker

Xiaomi Mi Band 2

Fitbit Alta HR

IoT forensic