Abstract
Syntrophic systems are common in nature and include forms of obligate mutualisms in which each participating organism or component of an organism obtains from the other an essential nutrient or metabolic product that it cannot provide for itself. Models of how these complementary resources are allocated between partners often assume optimal behavior, but whether mechanisms enabling global control exist in syntrophic systems, and what form they might take, is unknown. Recognizing that growth of plant organs that supply complementary resources, like roots and shoots, can occur autonomously, we present a theory of plant growth in which root-shoot allocation is determined by purely local rules. Each organ uses as much as it can of its locally produced or acquired resource (inorganic nitrogen or photosynthate) and shares only the surplus. Subject to stoichiometric conditions that likely hold for most plants, purely local rules produce the same optimal allocation as would global control across a wide range of environmental scenarios, with sharing the surplus being the specific mechanism stabilizing syntrophic dynamics. Our local control model contributes a novel approach to plant growth modeling because it assumes a simple mechanism of root:shoot allocation that can be considered a higher-level physiological rule, from which the optimal growth outcome emerges from the system's dynamics, rather than being built into the model. Moreover, our model is general, in that the mechanism of sharing the surplus can readily be adapted to many obligate syntrophic relationships.
This is a preview of subscription content, log in to check access.
Access options
Buy single article
Instant access to the full article PDF.
US$ 39.95
Price includes VAT for USA
Subscribe to journal
Immediate online access to all issues from 2019. Subscription will auto renew annually.
US$ 99
This is the net price. Taxes to be calculated in checkout.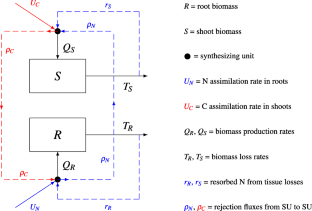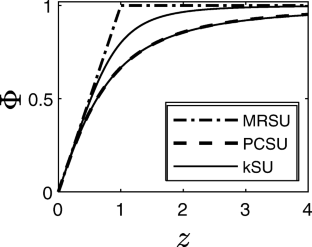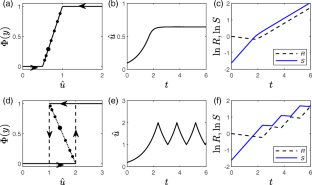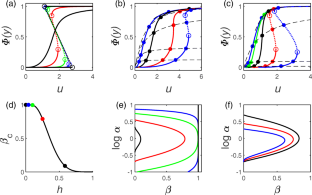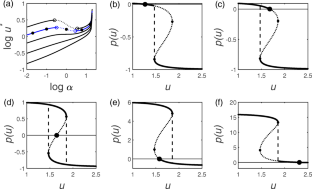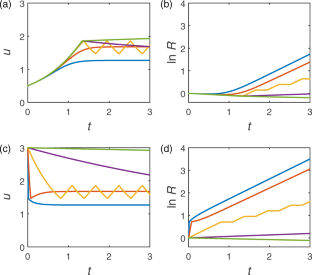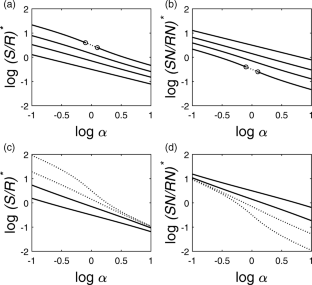 Notes
1.

This omits the resorbed N in the shoots. Functionally, there is no difference between N collected from the environment by roots and N resorbed from senesced roots, since both streams are sent to the root SU. However, N resorbed in the shoot is best omitted from the assimilation ratio, except as noted below.
References
Aerts R (1996) Nutrient resorption from senescing leaves of perennials: are there general patterns? J Ecol 84:597–608

Bloom AJ, Chapin FS, Mooney HA (1985) Resource limitation in plants-an economic analogy. Annu Rev Ecol Syst 16:363–392. https://doi.org/10.1146/annurev.es.16.110185.002051

Bordenstein SR, Theis KR (2015) Host biology in the light of the microbiome: Ten principles of holobionts and hologenomes. PLOS Biol. https://doi.org/10.1371/journal.pbio.1002226

Bronstein JL (2001) The exploitation of mutualisms. Ecol Lett 4:277–287. https://doi.org/10.1046/j.1461-0248.2001.00218.x

Brouwer R (1963) Some aspects of the equilibrium between overground and underground plant parts, aarboek van het Instituut voor Biologisch en Scheikundig onderzoek aan Landbouwgewassen, pp 31–39

Brouwer R (1983) Functional equilibrium: sense or nonsense? Netherlands J Agric Sci 31:335–348

Cannell MGR, Dewar RC (1994) Carbon allocation in trees: a review of concepts for modelling. In: Begon M, Fitter AH (eds) Advances in Ecological Research. Academic Press, pp 59–104

Chapin FSI, Shulze ED, Mooney HA (1990) The ecology and economics of storage in plants. Annu Rev Ecol Syst 21:423–447

Cheeseman JM (1993) Plant growth modelling without integrating mechanisms. Plant Cell Environ 16:137–147. https://doi.org/10.1111/j.1365-3040.1993.tb00855.x

Cheeseman JM, R Barreiro M (1996) Lexa, Plant growth modelling and the integration of shoot and root activities without communicating messengers: Opinion. Plant Soil 185:51–64. https://doi.org/10.1007/BF02257564

Cunning R, Muller EB, Gates RD, Nisbet RM (2017) A dynamic bioenergetic model for coral-Symbiodinium symbioses and coral bleaching as an alternate stable state. J Theor Biol 431:49–62

Davidson RL (1969) Effect of root/leaf temperature differentials on root/shoot ratios in some pasture grasses and clover. Ann Bot 33:561–569

Denison RF, Kiers ET (2004) Lifestyle alternatives for rhizobia: mutualism, parasitism, and forgoing symbiosis. FEMS Microbiol Lett 237:187–193. https://doi.org/10.1111/j.1574-6968.2004.tb09695.x

Dybzinski R, Farrior C, Wolf A, Reich PB, Pacala SW (2011) Evolutionarily stable strategy carbon allocation to foliage, wood, and fine roots in trees competing for light and nitrogen: an analytically tractable, individual-based model and quantitative comparisons to data. Am Nat 177:153–166

Engelmoer DJP, JE Behm JE, Kiers ET (2013) Intense competition between arbuscular mycorrhizal mutualists in an in vitro root microbiome negatively affects total fungal abundance. Mol Ecol 23:1584–1593. https://doi.org/10.1111/mec.12451

Farrior CE, R Dybzinski AL, Simon SW (2013) Pacala, Competition for water and light in closed-canopy forests: A tractable model of carbon allocation with implications for carbon sinks. Am Nat 181:314–330. https://doi.org/10.1086/669153

Feller C, Favre P, Janka A, Zeeman SC, Gabriel J-P, Reinhardt D (2015) Mathematical modeling of the dynamics of shoot-root interactions and resource partitioning in plant growth. PLOS One. https://doi.org/10.1371/journal.pone.0127905

Fisher RA, et al. (2018) Vegetation demographics in Earth system models: A review of progress and priorities. Global Change Biol 24:35–54. https://doi.org/10.1111/gcb.13910

Franklin O, Johansson J, Dewar R, Dieckmann U, McMurtrie RE, Brännström Å, Dybzinski R (2012) Modeling carbon allocation in trees: a search for principles. Tree Physiol 32:648–666

Garnier E (1991) Resource capture, biomass allocation and growth in herbaceous plants. Trends Ecol Evol 6:126–131. https://doi.org/10.1016/0169-5347(91)90091-b

Harper JL, Ogden J (1970) The reproductive strategy of higher plants: I. The concept of strategy with special reference to Senecio vulgaris. J Ecol 58:681–698. https://doi.org/10.2307/2258529

Haukioja E (1991) The influence of grazing on the evolution, morphology and physiology of plants as modular organisms. Philosophical Transactions of the Royal Society of London, Series B: Biological Sciences 333:241–247. https://doi.org/10.1098/rstb.1991.0073

Herms DA, Mattson WJ (1992) The dilemma of plants: To grow or defend. Q Rev Biol 67:283–335

Hocking LM (1991) Optimal Control: An Introduction to the Theory with Applications. Clarendon Press, Oxford

Iwasa Y, Roughgarden J (1984) Shoot root balance of plants: optimal growth of a system with many vegetative organs. Theor Popul Biol 25:78–105

Johnson NC, Graham JH, Smith FA (1997) Functioning of mycorrhizal associations along the mutualism–parasitism continuum. New Phytol 135:575–585. https://doi.org/10.1046/j.1469-8137.1997.00729.x

Jones EW, Carlson JM (2018) silico analysis of antibiotic-induced Clostridium difficile infection: Remediation techniques and biological adaptations. Plos Comput Bio 14

Kang Y, Clark R, Makiyama M, Fewell J (2011) Mathematical modeling on obligate mutualism: Interactions between leaf-cutter ants and their fungus garden. J Theor Biol 289:116–127

King DA (1993) A model analysis of the influence of root and foliage allocation on forest production and competition between trees. Tree Physiol 12:119–135

Klanjscek T, Muller EB, Holden PA, Nisbet RM (2017) Host-Symbiont interaction model explains non-monotonic response of soybean growth and seed production to nano-CeO2 exposure. Environ Sci Technol 51:4944–4950

Kooijman SALM (1988) The synthesizing unit as model for the stoichiometric fusion and branching of metabolic fluxes. Biophys Chem 73:179–188

Kooijman SALM (2001) Quantitative aspects of metabolic organization: a discussion of concepts. Philos Trans R Soc B 356:331– 349

Kooijman SALM, Andersen T, Kooi BW (2004) Dynamic energy budget representations of stoichiometric constraints on population dynamics. Ecology 85:1230–1243

Kooijman SALM (2010) Dynamic Energy and Mass Budgets in Biological Systems, 3rd. Cambridge University Press, Cambridge

Lerdau M (1992) Future discounts and resource allocation in plants. Funct Ecol 6:371–75. https://doi.org/10.2307/2389273

Lin Y, Huth F, Berger U, Grunn V (2014) The role of belowground competition and plastic biomass allocation in altering plant mass-density relationships. Oikos 123:248–256

McNickle GG, Dybzinski R (2013) Game theory and plant ecology. Ecol Lett 16:545–555

Mindell DP (1992) Phylogenetic consequences of symbioses: Eukarya and Eubacteria are not monophyletic taxa. Biosystems 27:53–62

Moran N, Sloan DB (2015) The hologenome concept: helpful or hollow? PLOS Biol. https://doi.org/10.1371/journal.pbio.1002311

Mott KA, Jensen RG, Berry JA (1986). In: Marcelle R, Clijsters H, van Poucke M (eds) Limitation of photosynthesis by RuBP regeneration rate, vol 19. Springer, Dordrecht

Muller EB, Kooijman SALM, Edmunds PJ, Doyle FJ, Nisbet RM (2009) Dynamic energy budgets in syntrophic symbiotic relationships between heterotrophic hosts and photoautotrophic symbionts. J Theor Biol 259:44–57

Muller EB, RM Nisbet SALM, Kooijman JJ, Elser E (2001) McCauley, Stoichiometric food quality and herbivore dynamics. Ecol Lett 4:519–529

Muscatine L, Porter JW (1977) Reef corals – mutualistic symbioses adapted to nutrient-poor environments. Bioscience 27:454–460

Ostle NJ, Smith P, Fisher R (2009) Integrating plant-soil interactions into global carbon cycle models. J Ecol 97:851–863

Poorter H, Nagel O (2000) The role of biomass allocation in the growth response of plants to different levels of light, CO2, nutrients and water: a quantitative review. Funct Plant Biol 27:595–607

Poorter H, Niklas KJ, Reich PB, J Oleksyn J, Poot P, Mommer L (2012) Biomass allocation to leaves, stems and roots: meta-analyses of interspecific variation and environmental control. New Phytol 193:30–50. https://doi.org/10.1111/j.1469-8137.2011.03952.x

Priester JH, Ge Y, Mielke RE, Horst AM, Moritz SC, Espinosa K, Gelb J, Walker SL, Nisbet RM, An YJ, Schimel JP, Palmer RG, Hernandez-Viezcas JA, Zhao LJ, Gardea-Torresdey JL, Holden PA (2012) Soybean susceptibility to manufactured nanomaterials with evidence for food quality and soil fertility interruption. Proc Natl Acad Sci USA 109:E2451–E2456

Priester JH, Moritz SC, Espinosa K, Ge Y, Wang Y, Nisbet RM, Schimel JP, Goggi AS, Gardea-Torresdey JL, Holden PA (2017) Damage assessment for soybean cultivated in soil with either CeO2 or ZnO manufactured nanomaterials. Sci Total Environ 579:1756–1768

Reich PB (2002) Root-shoot relations: optimality in acclimation and adaptation or the emperor's new clothes. In: Waisel Y, Eshel A, Beeckman T, Kafkafi U (eds) Plant Roots: The Hidden Half. Taylor & Francis Group, pp 205–220

Reich PBI, Wright J, Cavender-Bares J, Craine JM, Oleksyn J, Westoby M, Walters MB (2003) The evolution of plant functional variation: Traits, spectra, and strategies. Int J Plant Sci 164:S143–S164

Reynolds HL, Pacala SW (1993) An analytical treatment of root-to-shoot ratio and plant competition for soil nutrient and light. Am Nat 141:51–70

Rohwer FV, Seguritan F, Azam N (2002) Knowlton, Diversity and distribution of coral-associated bacteria. Mar Ecol Prog 243:1–10

Rozendaal DMA, VH Hurtado VH, Poorter L (2006) Plasticity in leaf traits of 38 tropical tree species in response to light: relationships with light demand and adult stature. Funct Ecol 20:207–216. https://doi.org/10.1111/j.1365-2435.2006.01105.x

Sala A, Piper F, Hoch G (2010) Physiological mechanisms of drought-induced tree mortality are far from being resolved. New Phytol 186:274–281. https://doi.org/10.1111/j.1469-8137.2009.03167.x

Shampine LF, Thompson S (2000) Event location for ordinary differential equations. Comput Math Appl's 39:43–54

Shipley B, Meziane D (2002) The balanced-growth hypothesis and the allometry of leaf and root biomass allocation. Funct Ecol 16:326–331. https://doi.org/10.1046/j.1365-2435.2002.00626.x

Shou WY, Ram S, Vilar JMG (2007) Synthetic cooperation in engineered yeast populations. Proc Natl Acad Sci USA 104:1877–1882

Smith SE, Read D (2008) Mycorrhizal Symbiosis. Academic Press, London

Sterck F, Schieving F (2011) Modelling functional trait acclimation for trees of different height in a forest light gradient: emergent patterns driven by carbon gain maximization. Tree Physiol 31:1024–1037. https://doi.org/10.1093/treephys/tpr065

Thornley JHM (1972) A balanced quantitative model for root-shoot ratios in vegetative plants. Ann Bot 36:431–441

Thornley JHM (1998) Modelling shoot:root relations: the only way forward? Ann Bot 81:165–171

Velten K, Richter O (1995) Optimal root/shoot-partitioning of carbohydrates in plants. Bull Math Biol 57:99–107

Weedermann M, Seo G, Wolkowicz G (2013) Mathematical model of anaerobic digestion in a chemostat: effects of syntrophy and inhibition. J Biol Dyn 7:59–85. https://doi.org/10.1080/17513758.2012.755573

Weiner J (2004) Allocation, plasticity and allometry in plants. Perspect Plant Ecol Evol Syst 6:207–215. https://doi.org/10.1078/1433-8319-00083

Westoby M, Warton D, Reich PB (2000) The time value of leaf area. Am Nat 155:649–656

White HL (1937) The interaction of factors in the growth of Lemna: XII The interaction of nitrogen and light intensity in relation to root length. Ann Bot 1:649–654. https://doi.org/10.1093/oxfordjournals.aob.a083494

Wilson JB (1988) A review of evidence on the control of shoot:root ratio, in relation to models. Ann Bot 61:433–449. https://doi.org/10.1093/oxfordjournals.aob.a087575

Yeoh HT, Bungay HR, Krieg NR (1968) A microbial interaction involving combined mutualism and inhibition. Can J Microbiol 14:491–492
Funding
This work was developed during working group meetings at the National Institute for Mathematical and Biological Synthesis (NIMBioS) (DEB Model for Trees) sponsored by the National Science Foundation through NSF Award #DBI-1300426, with additional support from The University of Tennessee, Knoxville and the University of Nebraska-Lincoln (UNL). GL was partly supported as a Sabbatical Fellow at NIMBioS. Part of this work was conducted while SER and GL were on Faculty Development Leave from UNL.
Electronic supplementary material
Below is the link to the electronic supplementary material.
About this article
Cite this article
Ledder, G., Russo, S.E., Muller, E.B. et al. Local control of resource allocation is sufficient to model optimal dynamics in syntrophic systems. Theor Ecol (2020). https://doi.org/10.1007/s12080-020-00464-9
Received:

Accepted:

Published:
Keywords
Resource partitioning

Root:shoot allocation

Obligate syntrophy

Optimal growth

Plant growth

Dynamic energy budgets