Abstract
Marine fisheries are a significant source of protein for many human populations. In some locations, however, destructive fishing practices have negatively impacted the quality of fish habitat and reduced the habitat's ability to sustain fish stocks. Improving the management of stocks that can be potentially damaged by harvesting requires improved understanding of the spatiotemporal dynamics of the stocks, their habitats, and the behavior of the harvesters. We develop a mathematical model for both a fish stock as well as its habitat quality. Both are modeled using nonlinear, parabolic partial differential equations, and density dependence in the growth rate of the fish stock depends upon habitat quality. The objective is to find the dynamic distribution of harvest effort that maximizes the discounted net present value of the coupled fishery-habitat system. The value derives both from extraction (and sale) of the stock and the provisioning of ecosystem services by the habitat. Optimal harvesting strategies are found numerically. The results suggest that no-take marine reserves can be an important part of the optimal strategy and that their spatiotemporal configuration depends both on the vulnerability of habitat to fishing damage and on the timescale of habitat recovery when fishing ceases.
This is a preview of subscription content, log in to check access.
Access options
Buy single article
Instant access to the full article PDF.
US$ 39.95
Price includes VAT for USA
Subscribe to journal
Immediate online access to all issues from 2019. Subscription will auto renew annually.
US$ 99
This is the net price. Taxes to be calculated in checkout.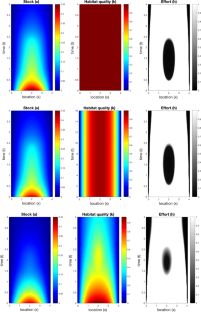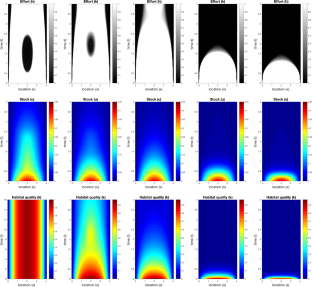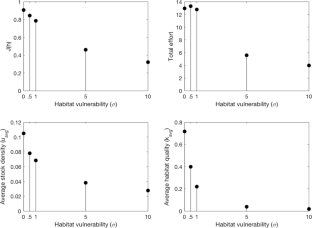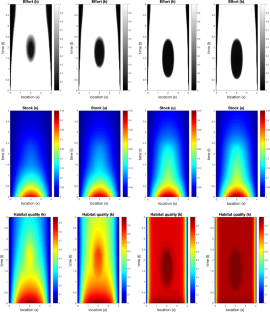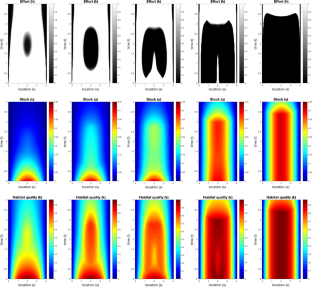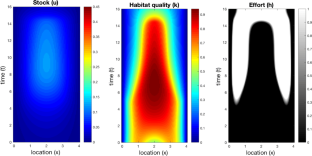 Notes
1.

We do not refer to the unfished areas at the habitat boundaries, or, when they occur, unfished areas at the end of the time horizon as "reserves." In these areas, the marginal rent (PNu − W0 − 2W1h) is negative and no regulation would be required to prevent fishing.
References
Agardy T (2018) Justified ambivalence about mpa effectiveness. ICES J Mar Sci 75(3):1183–1185

Baskett M L, Barnett L (2015) The ecological and evolutionary consequences of marine reserves. Annu Rev Ecol Evol Syst 46:49–73

Chuenpagdee R, Morgan L, Maxwell S, Norse E, Pauly D (2003) Shifting gears: assessing collateral impacts of fishing methods in us waters. Front Ecol Environ 1(10):517–524

Clark C (1990) Mathematical bioeconomics: the optimal management of renewable resources, 2nd edn. Wiley, New York

Costello C, Polasky S (2008) Optimal harvesting of stochastic spatial resources. J Environ Econ Manag 56(1):1–18

Costello M (2014) Long live marine reserves: a review of experiences and benefits. Biol Conserv 176:289–296

Dayton P, Thrush S, Agardy M, Hofman R (1995) Environmental effects of marine fishing. Aquat Conserv Mar Freshwat Ecosyst 5(3):205–232

De Silva K, Phan T, Lenhart S (2017) Advection control in parabolic pde systems for competitive populations. Discrete & Continuous Dynamical Systems - B 22(3):1049–1072

Ding W, Lenhart S (2009) Optimal harvesting of a spatially explicit fishery model. Nat Resour Model 22 (2):173–211

Evans L (2010) Partial differential equations, 2nd edn. American Mathematical Society, Providence

Fogarty M J (2005) Impacts of fishing activities on benthic habitat and carrying capacity: Approaches to assessing and managing risk. Am Fish Soc Symp 41:769–784

Foley N, Armstrong C W, Kahui V, Mikkelsen E, Reithe S (2012) A review of bioeconomic modelling of habitat-fisheries interaction. Int J Ecol 2012(Article ID 861635):11

Grabowski J, Bachman M, Demarest C, Eayrs S, Harris B, Malkoski V, Packer D, Stevenson D (2014) Assessing the vulnerability of marine benthos to fishing gear impacts. Reviews in Fisheries Science & Aquaculture 22(2):142–155

Hackbusch W (1978) A numerical method for solving parabolic equations with opposite orientations. Computing 20(3):229– 240

Hastings A, Gaines S, Costello C (2017) Marine reserves solve bycatch problem. Proc Natl Acad Sci 114:8927–2934

Herrera G, Lenhart S (2010) Spatial Ecology, Chapman & Hall, CRC, chap Spatial optimal control of renewable resource stocks, pp 343–357. Mathematical and Computational Biology Series

Hilborn R (2017) Traditional fisheries management is the best way to manage weak stocks. Proc Natl Acad Sci 114:E10610

Joshi H, Herrera G, Lenhart S, Neubert M (2009) Optimal dynamic harvest of a mobile renewable resource. Nat Resour Model 22(2):322–343

Kaiser M, Collie J, Hall S, Jennings S, Poiner I (2002) Modification of marine habitats by trawling activities: prognosis and solutions. Fish Fish 3(2):114–136

Kellner J, Tetreault I, Gaines S, Nisbet R (2007) Fishing the line near marine reserves in single and multispecies fisheries. Ecol Appl 17(4):1039–1054

Kelly JrM, Xing Y, Lenhart S (2015) Optimal fish harvesting for a population modeled by a nonlinear parabolic partial differential equation. Nat Resour Model 29(1):36–70

Langebrake J, Riotte-Lambert L, Osenberg C W, De Leenheer P (2012) Differential movement and movement bias models for marine protected areas. J Math Biol 64(4):667–696

Lenhart S, Workman J (2007) Optimal control applied to biological models. Chapman & Hall, CRC Press, London

Moeller H, Neubert M (2013) Habitat damage, marine reserves, and the value of spatial management. Ecol Appl 23(5):959–971

Moeller H, Neubert M (2015) Economically optimal marine reserves without spatial heterogeneity in a simple two-patch model. Natural Resource Modeling 28(3):244–255

Neubert M (2003) Marine reserves and optimal harvesting. Ecol Lett 6(9):843–849

Neubert M, Herrera G (2008) Triple benefits from spatial resource management. Theor Ecol 1(1):5–12

Pendleton L, Ahmadia G, Browman H, Thurstan R, Kaplan D M, Bartolino V (2018) Debating the effectiveness of marine protected areas. ICES J Mar Sci 75(3):1156–1159

Sala E, Giakoumi S (2017) No-take marine reserves are the most effective protected areas in the ocean. ICES J Mar Sci 75(3):1166–1168

Sanchirico J N, Malvadkar U, Hastings A, Wilen J (2006) When are no-take zones an economically optimal fishery management strategy? Ecol Appl 16(5):1643–1659

Shephard S, Brophy D, Reid D G (2010) Can bottom trawling indirectly diminish carrying capacity in a marine ecosystem? Mar Biol 157(11):2375–2381

Simon J (1987) Compact sets in the space l p(0, t; b). Annali di Matematica pura ed applicata CXLVI(IV):65–96

Viana D, Halpern B, Gaines S (2017) Accounting for tourism benefits in marine reserve design. PLOS ONE 12(12):e0190187

Victorero L, Watling L, Palomares M, Nouvian C (2018) Out of sight, but within reach: a global history of bottom-trawled deep-sea fisheries from > 400 m depth. Front Mar Sci 5:98

Watling L, Norse E (1998) Disturbance of the seabed by mobile fishing gear: a comparison to forest clearcutting. Conserv Biol 12(6):1180–1197

White C, Kendall B, Gaines S, Siegel D, Costello C (2008) Marine reserve effects on fishery profit. Ecol Lett 11(4):370–379
Acknowledgements
We thank Emily Moberg and Holly Moeller for useful discussions. We have benefited from the breadth of spatial ecology research by Alan Hastings and we are glad to contribute to this special issue.
Funding
This manuscript is based upon the work supported by the National Science Foundation under Grant No. DEB-1558904 (to MGN) and also supported by the National Institute for Mathematical and Biological Synthesis, an Institute supported by the National Science Foundation through NSF Award #DBI-1300426, with additional support from The University of Tennessee, Knoxville.
Electronic supplementary material
Below is the link to the electronic supplementary material.
About this article
Cite this article
Kelly, M.R., Neubert, M.G. & Lenhart, S. Marine reserves and optimal dynamic harvesting when fishing damages habitat. Theor Ecol 12, 131–144 (2019). https://doi.org/10.1007/s12080-018-0399-7
Received:

Accepted:

Published:

Issue Date:
Keywords
Fisheries bioeconomics

Marine protected areas

Optimal control

Destructive fishing

Ecosystem-based management