Abstract
Computer-based medical diagnosis expert systems, when used by clinicians, familiar with the limitations of the system, were found both accurate and educationally helpful. Vertigo is one of the most common complaints of the patients and the specialists who manage these patients are not easily available. Diagnostic expert system can help clinicians including general practitioners in providing reasonable diagnostic suggestions while dealing with patients with vertigo/dizziness when the specialist doctors are not available. To provide an understanding about the method of making an expert system "Computer-Aided Diagnosis in Neurotology (CADINO)" for dizzy patients and highlight its potential uses. CADINO, developed during this original research project, is an expert computer program which is capable of making diagnoses in patients with vertigo. CADINO includes more than 100 causes of vertigo. It was developed in Microsoft Office using hyperlinks. CADINO has the potential of making diagnoses in patients with vertigo. It differs from most other programs for computer-assisted diagnosis in the generality of its approach and knowledge base. Specific deficiencies of CADINO include its inability to explain its thinking. CADINO can broaden the clinicians' scope and awareness regarding the findings which are important for making the differential diagnoses in patients with vertigo/dizziness. Though the CADINO on its face value seems to improve patient safety and quality of care by enhancing knowledge and cognitive skills of the clinicians, yet it remains a research tool and will need clinical evaluation in terms of diagnostic accuracy.
This is a preview of subscription content, log in to check access.
Access options
Buy single article
Instant access to the full article PDF.
US$ 39.95
Price includes VAT for USA
Subscribe to journal
Immediate online access to all issues from 2019. Subscription will auto renew annually.
US$ 99
This is the net price. Taxes to be calculated in checkout.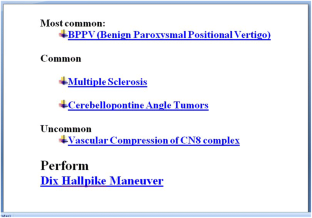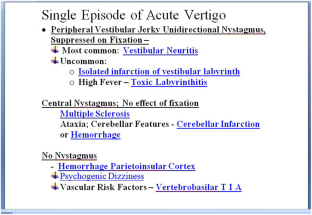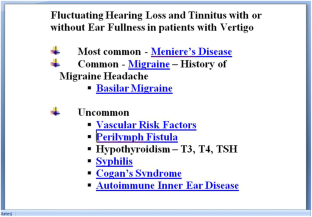 References
1.

Bankowitz RA, McNeil MA, Challinor SM et al (1989) A computer-assisted medical diagnostic consultation service—implementation and prospective evaluation of a prototype. Ann Intern Med 110:824–832

2.

Bansal M (2003) Medical informatics a primer. McGraw Hill Companies, Tata McGraw-Hill Education Pvt Ltd., New Delhi. 65–91 (ISBN 0-07-044498-6)

3.

Miller RA, Schaffner KF, Meisel A (1985) Ethical and legal issues related to the use of computer programs in clinical medicine. Ann Intern Med 102:529–536

4.

Johnston ME, Langton KB, Haynes RB, Mathieu A (1994) Effects of computer-based clinical decision support systems on clinician performance and patient outcome: a critical appraisal of research. Ann Intern Med 120(2):135–142

5.

Ramnarayan P, Roberts GC, Coren M et al (2006) Assessment of the potential impact of a reminder system on the reduction of diagnostic errors: a quasi-experimental study. BMC Med Inf Decis Mak 6:22. http://www.biomedcentral.com/1472-6947/6/22

6.

Kroenke K, Arrington ME, Mangelsdroff AD (1990) The prevalence of symptoms in medical outpatients and adequacy of therapy. Arch Intern Med 150:1685

7.

Bansal M (2016) Common causes of vertigo and dizziness in Gujarat. Int J Clin Trials 3(4):250–253. https://doi.org/10.18203/2349-3259.ijct20163964

8.

Bansal M (2018) Diseases of ear, nose & throat with head & neck surgery, 2nd edn. Jaypee Brothers Medical Publishers (P) Ltd, New Delhi, pp 247–277

9.

Bansal M (2016) Essentials of ear, nose & throat, 1st edn. Jaypee Brothers Medical Publishers (P) Ltd, New Delhi, pp 130–147

10.

Bansal M (2009) Development of an experimental system 'Computer-aided diagnosis in neuro-otology (CADINO)' and its clinical evaluation in terms of usefulness, functionality and effectiveness. PhD thesis, Gujarat University, Ahmedabad

11.

Hullar TE, Zee DS, Minor LB (2015) Evaluation of the Patient with Dizziness. In: Flint PW, Haughey BH, Lund V et al (eds) Cummings otolaryngology-head and neck surgery, 6th edn. Elsevier, Philadelphia, pp 2525–2547

12.

Crane BT, Minor LB (2015) Peripheral Vestibular Disorders. In: Flint PW, Haughey BH, Lund V et al (eds) Cummings otolaryngology-head and neck surgery, 6th edn. Elsevier, Philadelphia, pp 2548–2566

13.

Crane BT, Eggers SDZ, Zee DS (2015) Central Vestibular Disorders. In: Flint PW, Haughey BH, Lund V et al (eds) Cummings otolaryngology-head and neck surgery, 6th edn. Elsevier, Philadelphia, pp 2567–2580

14.

Mira E, Buizza A, Magenes G, Manfrin M, Schmid R (1990) Expert systems as a diagnostic aid in otoneurology. ORL J Otorhinolaryngol Relat Spec 52(2):96–103

15.

Graber MA, VanScoy D (2003) How well does decision support software perform in the emergency department? Emerg Med J 20:426–428

16.

Apkon M, Mattera JA, Lin Z, Herrin J et al (2005) A randomized outpatient trial of a decision-support information technology tool. Arch Intern Med 165(20):2329–2330

17.

Kentala EL, Laurikkala JP, Viikki K, Auramo Y, Juhola M, Pyykko IV (2001) Experiences of otoneurological expert system for vertigo. Scand Audiol Suppl 52:90–91

18.

Graber ML, Franklin N, Gordon R (2005) Diagnostic error in internal medicine. Arch Intern Med 165:1493–1499

19.

Auramo Y, Juhola M, Pyykko I (1993) An expert system for the computer-aided diagnosis of dizziness and vertigo. Med Inform (Lond) 18(4):293–305

20.

Miller RA, Pople HE, Myers JD (1982) Internist-1, an experimental computer-based diagnostic consultant for general internal medicine. N Engl J Med 307:468–476
Acknowledgements
Dr. Vikas Sinha, Professor E.N.T. and Medical Superintendent, Govt Medical College, Bhavnagar; Dr. Darshan Choksi, Professor and Head, Computer Science Department of S.P. University, VV Nagar, Anand.
Ethics declarations
Conflict of interest
The authors declare that their is no conflict of interest.
Additional information
Publisher's Note
Springer Nature remains neutral with regard to jurisdictional claims in published maps and institutional affiliations.
Electronic supplementary material
About this article
Cite this article
Bansal, M. Development of an Experimental System "Computer-Aided Diagnosis in Neurotology (CADINO)" for Vertigo. Indian J Otolaryngol Head Neck Surg 71, 346–351 (2019). https://doi.org/10.1007/s12070-019-01617-x
Received:

Accepted:

Published:

Issue Date:
Keywords
Computer-aided diagnosis

Expert systems

Dizziness

Vertigo

Neurotology

Otoneurology