Abstract
Tinnitus is defined as perception of sound in ear continuously without presence of any external stimuli. It is mainly due to the activity within central nervous system without any mechanical or vibratory activity that stimulates the cochlea. It is purely subjective phenomenon that cannot be measured by the any physical scale. Tinnitus handicap inventory is very useful tool to measure the severity of impact of tinnitus on person's life. There is lack of questionnaire in Hindi and this work will help a lot in future. The English THI was translated to Hindi by person expert in both English and Hindi. The translated THI was given to 40 people with Hindi as mother tongue for rechecking the words. The final THI (Hindi) was used in assessment of severity in 100 tinnitus patient. The observed data was analysed by using Microsoft excel. Reliability of THI Hindi was high (Pearson correlation .98, test and retest method), factor analysis indicated that TH1 Hindi has unified. The THI Hindi version is reliable. THI Hindi can be used to assessment of severity of tinnitus in Hindi speaking population.
This is a preview of subscription content, log in to check access.
Access options
Buy single article
Instant access to the full article PDF.
US$ 39.95
Price includes VAT for USA
Subscribe to journal
Immediate online access to all issues from 2019. Subscription will auto renew annually.
US$ 99
This is the net price. Taxes to be calculated in checkout.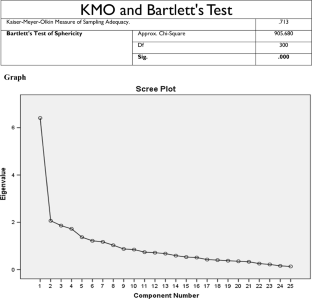 References
1.

Jastreboff PJ, Hazell JW (1993) A neurophysiological approach to tinnitus: clinical implications. Br J Audiol 27(1):7–17

2.

Henry JA, Dennis KC, Schechter MA (2005) General review of tinnitus: prevalence, mechanisms, effects, and management. J Speech Lang Hear Res 48(5):1204–1235

3.

Hoffman HJ, Reed GW (2004) Epidemiology of tinnitus. In: Snow JB (ed) Tinnitus: theory and management. BC Decker, Lewiston, pp 16–41

4.

Davis A, Refaie AE (2000) Epidemiology of tinnitus. In: Tyler RS (ed) Tinnitus handbook. Singular, Sandiego, pp 1–24

5.

Westin V, Hayes SC, Andersson G (2008) Is it the sound or your relationship to it? The role of acceptance in predicting tinnitus impact. Behav Res Ther 46(12):1259–1265

6.

Newman CW, Jacobson GP, Spitzer JB (1996) Development of the tinnitus handicap inventory. Arch Otolaryngol Head Neck Surg 122(2):143–148

7.

Sweetow RW, Levy MC (1990) Tinnitus severity scaling for diagnostic/therapeutic usage. Hear Instrum 41:20–21

8.

Hallam RS (1996) Manual of the tinnitus questionnaire. Psychological Co., London

9.

Wilson PH, Henry J, Bowen M, Haralambous G (1991) Tinnitus reaction questionnaire: psychometric properties of a measure of distress associated with tinnitus. J Speech Hear Res 34(1):197–201

10.

Kuk FK, Tyler RS, Russell D, Jordan H (1990) The psychometric properties of a tinnitus handicap questionnaire. Ear Hear 11(6):434–445

11.

Halford JB, Anderson SD (1991) Tinnitus severity measured by a subjective scale, audiometry and clinical judgement. J Laryngol Otol 105(2):89–93

12.

Erlandsson SI, Hallberg LR, Axelsson A (1992) Psychological and audiological correlates of perceived tinnitus severity. Audiology 31(3):168–179

13.

Henry JL, Wilson PH (1995) Coping with tinnitus: two studies of psychological and audiological characteristics of patients with high and low tinnitus-related distress. Int Tinnitus J 1(2):85–92

14.

Budd RJ, Pugh R (1995) The relationship between locus of control, tinnitus severity, and emotional distress in a group of tinnitus sufferers. J Psychosom Res 39(8):1015–1018

15.

Wilson PH, Henry JL (1998) Tinnitus cognitions questionnaire: development and psychometric properties of a measure of dysfunctional cognitions associated with tinnitus. Int Tinnitus J 4(1):23–30

16.

Tyler RS (1993) Tinnitus disability and handicap questionnaires. Semin Hear 14(4):377–384

17.

Newman CW, Sandridge SA, Jacobson GP (1998) Psychometric adequacy of the tinnitus handicap inventory (THI) for evaluating treatment outcome. J Am Acad Audiol 9(2):153–160

18.

Zachariae R, Mirz F, Johansen LV, Andersen SE, Bjerring P, Pedersen CB (2000) Reliability and validity of a Danish adaptation of the tinnitus handicap inventory. Scand Audiol 29(1):37–43

19.

Baguley D, Norman M (2001) Tinnitus handicap inventory. J Am Acad Audiol 12(7):379–380

20.

Kim JH, Lee SY, Kim CH, Lim SL, Shin JN, Chung WH et al (2002) Reliability and validity of a Korean adaptation of the tinnitus handicap inventory. Korean J Otolaryngol Head Neck Surg 45(4):328–334

21.

Schmidt LP, Teixeira VN, Dall'Igna C, Dallagnol D, Smith MM (2006) Brazilian Portuguese language version of the "Tinnitus Handicap Inventory": validity and reproducibility. Braz J Otorhinolaryngol 72(6):808–810

22.

Aksoy S, Firat Y, Alpar R (2007) The Tinnitus Handicap Inventory: a study of validity and reliability. Int Tinnitus J 13(2):94–98

23.

Monzani D, Genovese E, Marrara A, Gherpelli C, Pingani L, Forghieri M et al (2008) Validity of the Italian adaptation of the Tinnitus Handicap Inventory: focus on quality of life and psychological distress in tinnitus-sufferers. Acta Otorhinolaryngol Ital 28(3):126–134

24.

Lim JJ, Lu PK, Koh DS, Eng SP (2010) Impact of tinnitus as measured by the Tinnitus Handicap Inventory among tinnitus sufferers in Singapore. Singap Med J 51(7):551–557

25.

Kam AC, Cheung AP, Chan PY, Leung EK, Wong TK, van Hasselt CA et al (2009) Psychometric properties of the Chinese (Cantonese) Tinnitus Handicap Inventory. Clin Otolaryngol 34(4):30
Ethics declarations
Conflict of interest
No potential conflict of interest relevant to this article was reported.
Additional information
Publisher's Note
Springer Nature remains neutral with regard to jurisdictional claims in published maps and institutional affiliations.
About this article
Cite this article
Singh, V., Abinashi, A.A., Kumar, R. et al. Standardisation of Tinnitus Handicap Inventory in Hindi. Indian J Otolaryngol Head Neck Surg 71, 1515–1522 (2019). https://doi.org/10.1007/s12070-019-01610-4
Received:

Accepted:

Published:

Issue Date:
Keywords
Tinnitus

Validity

Reliability