Abstract
To evaluate and compare the expression of HIF-1 Alpha (HIF-1α) in oral epithelial dysplasia (OED) and various grades of Oral squamous cell carcinoma (OSCC). 30 cases each of OEDand OSCC were stained with HIF-1α antibody. Quantification of HIF-1α positive cellswas carried out and the data was statistically analysed. The mean % HIF-1α labeling index (HIF-1α LI) increased significantly from mild OED (32.11%), moderate OED (55.07%), to severe OED (64.58%). There was a statistically significant increase in the expression of HIF-1α as grades of OED increased. The mean HIF-1α LI % in well differentiated OSCC was 46.3%, Moderately differentiated OSCC—76.31% and Poorly differentiated OSCC—89.9%. The mean HIF-1α LI was found to increase with increasing grades of OSCC which was statistically significant (P < 0.05). Further a comparison of mean HIF-1α LI in OED with different histologic grades of OSCC by Independent samples t test was performed. We found statistically significant difference between OED and moderately differentiated OSCC and OED and poorly differentiated OSCC (P = 0.000). Progressive increase in expression of HIF-1α was noted from OED to OSCC. It can be postulated that epithelial dysplastic lesions with increased HIF-1α expression are at greater risk of malignant transformation, suggesting that the expression of HIF-1α is an early event in oral carcinogenesis.
This is a preview of subscription content, log in to check access.
Access options
Buy single article
Instant access to the full article PDF.
US$ 39.95
Price includes VAT for USA
Subscribe to journal
Immediate online access to all issues from 2019. Subscription will auto renew annually.
US$ 99
This is the net price. Taxes to be calculated in checkout.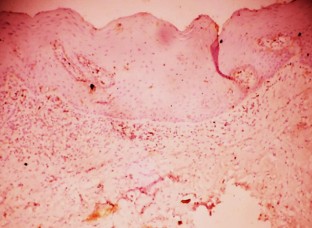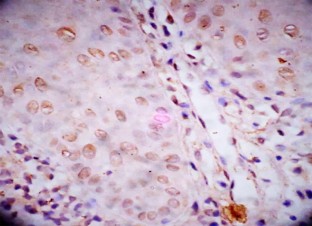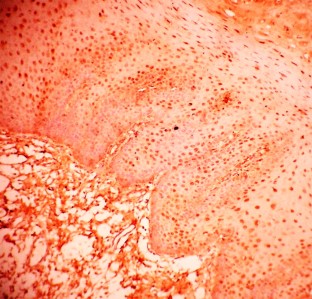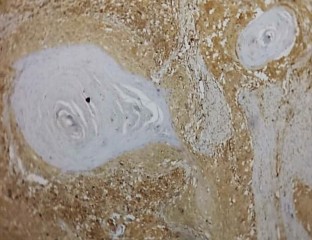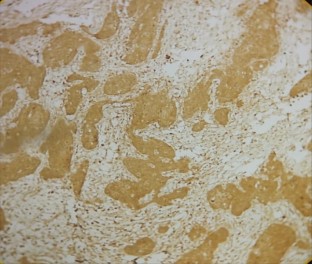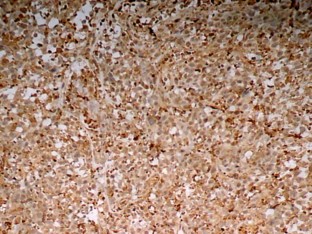 References
1.

Saman DM (2012) A review of the epidemiology of oral and pharyngeal carcinoma: update. Head and Neck Oncology 4:1

2.

Feller L, Lemmer J (2012) Oral squamous cell carcinoma. Journal of Cancer Therapy 3:263–268

3.

Sadiq H, Gupta P, Singh N, Thakar SS, Prabhakar I, Thakral J (2015) Various grading systems of the oral epithelial dysplasia: a review. International Journal of Advanced Health Sciences 1(11):20–26

4.

Ishida K, Ito S, Wada N, Deguchi H, Hata T, Hosoda M, Nohno T (2007) Nuclear localization of beta – catenin involved in precancerous change in oral leukoplakia. Molecular Cancer 6:62–68

5.

Scully C, Bagan JV, Hopper C, Epstein JB (2008) Oral cancer: current and future diagnostic techniques. Am J Dent 21:199–209

6.

Rohwer N, Cramer T (2011) Hypoxia-mediated drug resistance: novel insights on the functional interaction of HIFs and cell death pathways. Drug Resist Updates 14:191–201

7.

Li JZ, Gao W, Wai Chan JY, Kuen Ho W, Sze Wong T (2012) Hypoxia in head and neck squamous cell carcinoma. ISRN Otolaryngology. 2012:708974

8.

Uehara M, Sano K, Ikeda H, Nonaka M, Asahina I (2009) Hypoxia-inducible factor 1 alpha in oral squamous cell carcinoma and its relation to prognosis. Oral Oncol 45:241–246

9.

Fillies T, Werkmeister R, Van Diest PJ, Brandt B, Joos U, Buerger H (2005) HIF-1 alpha overexpression indicates a good prognosis in early stage squamous cell carcinoma of the oral floor. BMC Cancer 5:84

10.

Santos MD, Cunha Mercante AM, Louro ID, Goncalves AJ, Carvalho MB, Tajara da Silva EH et al (2012) HIF-1 Alpha expression predicts survival of patients with squamous cell carcinoma of the oral cavity. PLoS ONE 7:9

11.

Greene FL, Page DL, Fleming ID, Fritz AG, Balch CM, Haller DG et al (2002) AJCC cancer staging manual, 6th edn. Springer, Chicago

12.

Bryne M, Koppang HS, Lilleng R, Stene T, Bang G, Dabelsteen E (1989) New malignancy grading is a better prognostic indicator than Broder's grading in oral squamous cell carcinoma. J Oral Pathol Med 18:432–437

13.

Gillenwater A, Papadimitrakopoulou V, Kortum RR (2006) Oral premalignancy: new methods of detection and treatment. Curr Oncol Rep. 8(2):146–154

14.

Dionne KR, Warnakulasuriya S, Zain RB, Cheong S (2015) Potentially malignant disorders of the oral cavity: current practice and future directions in the clinic and laboratory. Int J Cancer 136:503–515

15.

Oliveira De Lima P, Jorge CC, Oliveira DT, Pereira MC (2014) Hypoxic condition and prognosis in oral squamous cell carcinoma. Anticancer Res 34:605–612

16.

Semenza GL (2010) Defining the role of hypoxia-inducible factor 1 in cancer biology and therapeutics. Oncogene 29:625–634

17.

Hockel M, Vaupel P (2001) Tumor hypoxia: definitions and current clinical, biologic, and molecular aspects. J Natl Cancer Inst 93:266–276

18.

Chaudhary M, Bajaj S, Bohra S, Swastika N, Hande A (2015) The domino effect: role of hypoxia in malignant transformation of oral submucous fibrosis. Journal of Oral and Maxillofacial Pathology. 19(2):122–127

19.

Lin PY, Yu CH, Wang JT, Chen HH, Cheng SJ, Kuo MYP et al (2008) Expression of hypoxia-inducible factor-1a is significantly associated with the progression and prognosis of oral squamous cell carcinomas in Taiwan. J Oral Pathol Med 37:18–25

20.

Zhou J, Huang S, Wang L, Yuan X, Dong Q, Zhang D et al (2017) Clinical and prognostic significance of HIF-1α overexpression in oral squamous cell carcinoma: a meta-analysis. World J Surg Oncol. 15(1):104

21.

Zhu G, Tang Y, Li L, Zheng M, Jiang J, Li XY et al (2010) Hypoxia inducible factor 1α and hypoxia inducible factor 2α play distinct and functionally overlapping roles in oral squamous cell carcinoma. Clin Cancer Res 16(19):4732–4741
Funding
The present study was not funded by any agency, it was self funded and there was no conflict of interest between authors.
Ethics declarations
Conflict of interest
The authors declare that they have no conflict of interest.
Ethical Standards
An Ethical clearance was obtained from the Institutional Ethical Committee. All procedure performed on human participant were in accordance with the ethical standards of the Institutional Ethical Committee.
Informed Consent
Informed consent from patients was obtained prior to examination.
Additional information
Publisher's Note
Springer Nature remains neutral with regard to jurisdictional claims in published maps and institutional affiliations.
About this article
Cite this article
Patel, N.R., Jain, L., Mahajan, A.M. et al. An Immunohistochemical Study of HIF-1 Alpha in Oral Epithelial Dysplasia and Oral Squamous Cell Carcinoma. Indian J Otolaryngol Head Neck Surg 71, 435–441 (2019). https://doi.org/10.1007/s12070-019-01597-y
Received:

Accepted:

Published:

Issue Date:
Keywords
HIF-1α

Oral epithelial dysplasia

OSCC

Immunohistochemistry