Abstract
Treatment modalities for treatment of post intubation and post tracheostomy tracheal stenosis are many. However, well defined surgical criteria and prognostic classification eluding us till date. A prospective study of 57 cases of post intubation and post tracheostomy tracheal stenosis managed as per well defined surgical criteria followed in our institution. Patients were divided into three groups as per the primary surgical procedure used. The stenosis was classified into mild, moderate and severe based on our proposed prognostic classification. The success rate of endoscopic procedure was 81% with average 1.6 number of procedures per patient, for tracheoplasty success rate was 63% with 1.4 number of procedure per patient, and similarly for tracheal resection and anastomosis was 90% with 1.1 procedure per patient. The patient score as per our proposed classification correlated well with the prognosis. Our surgical criteria correlates well with success rate reported by other authors and can be helpful for institutions or surgeons dealing with tracheal stenosis occasionally. Our prognostic classification can be used to predict prognosis.
This is a preview of subscription content, log in to check access.
Access options
Buy single article
Instant access to the full article PDF.
US$ 39.95
Price includes VAT for USA
Subscribe to journal
Immediate online access to all issues from 2019. Subscription will auto renew annually.
US$ 99
This is the net price. Taxes to be calculated in checkout.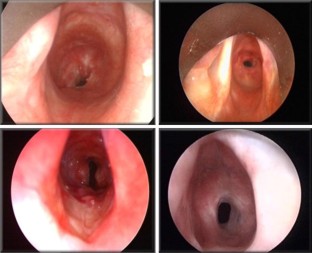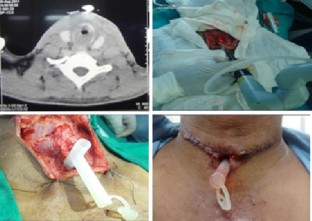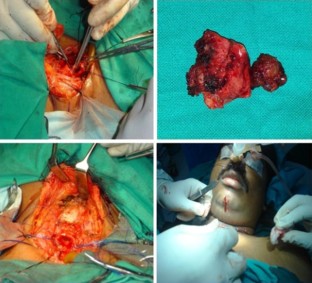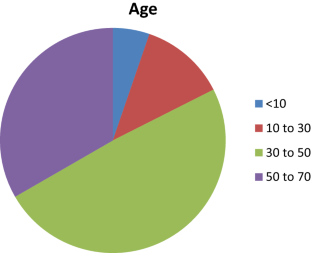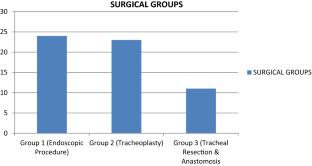 References
1.

Kelkar P, Shah R, Mahandru JP, Kasbekar V (2004) Management of laryngo-tracheal stenosis by Shiann-Yann Lee technique. Indian J Otolaryngol Head Neck Surg 56(1):1–4

2.

Pearson FG, Goldberg M, da Silva AJ (1968) A prospective study of tracheal injury complicating tracheostomy with a cuffed tube. Ann Otol Rhinol Laryngol 77:867–882

3.

Durbin CG Jr (2005) Indications for and timing of tracheostomy. Respir Care 50(4):483–487

4.

Stauffer JL, Olson DE, Petty TL (1981) Complications and consequences of endotracheal intubation and tracheotomy: a prospective study of 150 critically ill adult patients. Am J Med 70(1):65–76

5.

Monnier P (2011) Acquired post-intubation and tracheostomy-related stenoses. In: Paediatric airway surgery: management of laryngotracheal stenosis in infants and children, 1st edn. Springer, Berlin, pp 183–98

6.

Vorasubin N, Vira D, Jamal N, Chhetri DK (2014) Airway management and endoscopic treatment of subglottic and tracheal stenosis: the laryngeal mask airway technique. Ann Otol Rhinol Laryngol 123(4):293–298

7.

Marc Noppen MD, PhD FCCP, Marc Schlesser MD, Marc Meysman MD, Jan D'Haese MD, Rudi Peche MD, Walter Vincken MD, PhD FCCP (1997) Bronchoscopic balloon dilatation in the combined management of postintubation stenosis of the trachea in adults. Chest 112(4):1136–1140

8.

Herrington HC, Weber SM, Andersen PE (2006) Modern management of laryngotracheal stenosis. The Laryngoscope 116:1553–1557. https://doi.org/10.1097/01.mlg.0000228006.21941.12

9.

Grillo Hermes C (1994) Slide tracheoplasty for long-segment congenital tracheal stenosis. Ann Thorac Surg 58(3):613–620

10.

Granja C, Faraldo S, Laguna P, Góis L (2002) Control of the endotracheal cuff balloon pressure as a method of preventing laryngotracheal lesions in critically ill intubated patients (in Spanish). Rev Esp Anestesiol Reanim 49(3):137–140

11.

Grillo HC, Donahue DM, Mathisen DJ, Wain JC, Wright CD (1995) Postintubation tracheal stenosis—treatment and results. J Thorac Cardiovasc Surg 109(3):486–493

12.

Laccourreye O, Naudo P, Brasnu D, Jouffre V, Cauchois R, Henri L (1996) Tracheal resection with end-to-end anastomosis for isolated postintubation cervical trachea stenosis: long-term results. Ann Otol Rhinol Laryngo 105:944–948

13.

Lewis S, Earley M, Rosenfeld R, Silverman J (2017) Systematic review for surgical treatment of adult and adolescent laryngotracheal stenosis. The Laryngoscope 127(1):191–198

14.

Cavaliere S, Bezzi M, Toninelli C, Foccoli P (2007) Management of post-intubation tracheal stenoses using the endoscopic approach. Monaldi Arch Chest Dis 67(2):73–80

15.

McCaffrey TV (1992) Classification of laryngotracheal stenosis. The Laryngoscope 102(12):1335–1340

16.

Myer CM, O'Co DM, Cotton RT (1994) Proposed grading system for subglottic stenosis based on endotracheal tube sizes. Ann Otol 103(4):319–323
Ethics declarations
Conflict of interest
All authors declare that they have no conflict of interest.
Ethical Approval
All procedures performed in studies involving human participants were in accordance with the ethical standards of the institutional committee and with the 1964 Helsinki declaration and its later amendments or comparable ethical standards.
Additional information
Publisher's Note
Springer Nature remains neutral with regard to jurisdictional claims in published maps and institutional affiliations.
About this article
Cite this article
Singh, S.K., Sood, T., Sabarigirish, K. et al. Tracheal Stenosis: Evaluation of an Institutional Protocol and Introduction of Novel Surgical Criteria and Scoring System. Indian J Otolaryngol Head Neck Surg 71, 415–421 (2019). https://doi.org/10.1007/s12070-018-1567-1
Received:

Accepted:

Published:

Issue Date:
Keywords
Tracheal stenosis

Laryngostenosis

Intubation endotracheal

CO2 lasers

Tracheostomy