Abstract
Dermoid cysts of the head and neck are a rare entity. These cysts are benign cystic malformations and histologically composed of tissues originating from ectoderm and mesoderm. Dermoid cysts usually presents as midline neck mass and rarely appear in lateral region. These are extremely rare in parotid gland, however should be considered as a differential in the list of parotid mass. There are a few cases published till date. Superficial parotidectomy is suggested as surgical treatment, however sometimes enucleation is also sufficient. There are only very few case reports published on dermoid cysts in parotid glands. We present a rare case of this entity and the challenges faced in making diagnosis with a short review of the literature.
This is a preview of subscription content, log in to check access.
Access options
Buy single article
Instant access to the full article PDF.
US$ 39.95
Price includes VAT for USA
Subscribe to journal
Immediate online access to all issues from 2019. Subscription will auto renew annually.
US$ 99
This is the net price. Taxes to be calculated in checkout.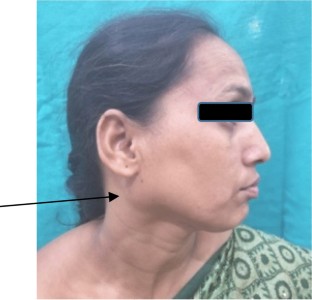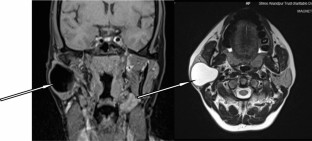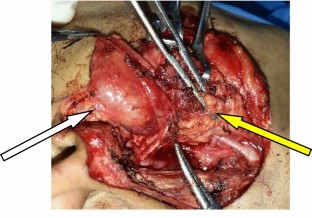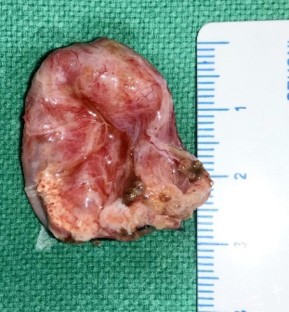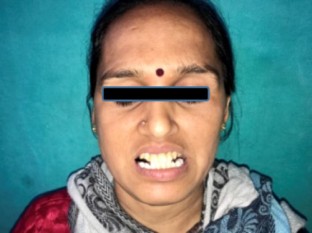 References
1.

Moody AB, Avery CM, Harrison JD (1998) Dermoid cyst of the parotid gland. Int J Oral Maxillofac Surg 27(6):461–462

2.

Naujoks C, Handschel J, Braunstein S, Emaetig F, Depprich R, Meyer U, Kübler N (2007) Dermoid cyst of the parotid gland—a case report and brief review of the literature. Int J Oral Maxillofac Surg 36(9):861–863

3.

Taylor BW, Erich JB (1967) Dermoid cysts of nose. In: Mayo clinic proceedings, vol 42, no. 8, p 488

4.

New GB (1937) Dermoid cysts of the head and neck. Surg Gynecol Obstet 65:48–55

5.

Smirniotopoulos JG, Chiechi MV (1995) Teratomas, dermoids, and epidermoids of the head and neck. Radiographics 15(6):1437–1455

6.

Pryor SG, Lewis JE, Weaver AL, Orvidas LJ (2005) Pediatric dermoid cysts of the head and neck. Otolaryngol Head Neck Surg 132(6):938–942

7.

Islam S, Hoffman GR (2009) Parotid dermoid cyst: a rare entity. J Laryngol Otol 123(2):1–4

8.

Choi EC, Jin JB, Kim JY, Hong WP, Kim MJ, Park YK (1988) Dermoid cyst of the parotid gland. Yonsei Med J 29(2):199–203

9.

Mukunyadzi P (2002) Review of fine-needle aspiration cytology of salivary gland neoplasms, with emphasis on differential diagnosis. Pathol Patterns Rev 118(suppl_1):S100–S115

10.

Baschinsky D, Hameed A, Keyhani-Rofagha S (1999) Fine-needle aspiration cytological features of dermoid cyst of the parotid gland: a report of two cases. Diagn Cytopathol 20(6):387–388

11.

Damar M, Erdem D, Dinç AE, Bişkin S, Bahadır B (2015) Dermoid cyst of the parotid gland. ENTcase 1(3):191–194
Ethics declarations
Conflict of interest
The authors declare that they have no conflict of interests.
Ethical Approval
The research involving a human participant.
Informed Consent
Written informed consent was obtained from participant included in the study.
Additional information
Publisher's Note
Springer Nature remains neutral with regard to jurisdictional claims in published maps and institutional affiliations.
About this article
Cite this article
Dwivedi, G., Gupta, V., Patnaik, U. et al. Dermoid Cyst of the Parotid Gland: A Rare Entity. Indian J Otolaryngol Head Neck Surg 71, 809–812 (2019). https://doi.org/10.1007/s12070-018-1560-8
Received:

Accepted:

Published:

Issue Date:
Keywords
Dermoid cyst

Parotid gland

Trans parotid enucleation