Abstract
Yoga is an ancient Indian practice of mental and physical exercises (syn: asanas), postures (syn: mudras), movements and breathing techniques which sustain healthy living of the body and the mind. It incorporates various exercises of breathing, oropharyngeal structures and facial expressions, the physiology and effect of which are comparable to international physiotherapy recommendations in treatment of obstructive sleep apnea (OSA) i.e. to preserve upper airway patency by maintaining airway dilator muscle tone. Preliminary results show that yoga can be an effective and constructive alternative to physiotherapy for sleep apnea and snoring patients. To compare the physiotherapy recommendations in snoring patients with various yoga exercises postures. To determine the efficacy of yoga in treatment of sleep apnea. To formulate a standardized yoga protocol for universal usage in sleep apnea. We studied the available literature on physiotherapy recommendations for OSA and yoga asanas involving the nasal, oropharynx and facial structures and perceived a noteworthy similarity in physiological basis of both. A set of these yogasanas were put together and patients presenting with snoring and diagnosed with mild to moderate sleep apnea were presented and encouraged to perform the standardized set of yoga exercises for a period of 3 months. A total of 23 patients were recommended yoga protocols as initial form of treatment in snoring and mild to moderate sleep apnea. Clinical and statistically significant improvement gauzed by recommended score chart was discerned in majority of subjects. The results were comparable to the efficacy of existing physiotherapy regimen published in international literature. The benefits of yoga in sleep disorders go beyond the scope of measured outcomes. Standardizing the protocols for yoga in treatment for snoring and sleep apnea is the need of the hour. Further studies on efficacy of yoga need to be performed to understand its full realm of potential.
Access options
Buy single article
Instant access to the full article PDF.
USD 39.95
Price excludes VAT (USA)
Tax calculation will be finalised during checkout.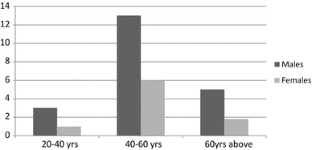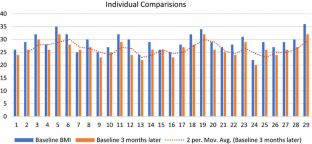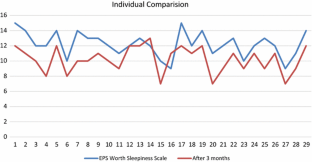 References
American Academy of Sleep Medicine (AASM) Task Force (1999) Sleep-related breathing disorders in adults. Recommendation for syndrome definition and measurement techniques in clinical research. Sleep 22:667–668

Marin JM, Carrizo SJ, Vicente E, Agusti AG (2005) Long-term cardiovascular outcomes in men with obstructive sleep apnoea-hypopnea with or without treatment with continuous positive airway pressure: an observational study. Lancet 365:1046–1053

Pham LV, Schwartz AR (2015) The pathogenesis of obstructive sleep apnea. J Thorac Dis 7(8):1358–1372

Jordan AS, McSharry DG, Malhotra A (2014) Adult obstructive sleep apnoea. Lancet 383(9918):736–747

Bradley TD, Floras JS (2009) Obstructive sleep apnoea and its cardiovascular consequences. Lancet 373(9657):82–93

Malhotra A, White DP (2002) Obstructive sleep apnoea. Lancet 360:237–245

Vincent HK, Shanely RA, Stewart DJ, Demirel HA, Hamilton KL, Ray AD et al (2002) Adaptation of upper airway muscles to chronic endurance exercise. Am J Respir Crit Care Med 166(3):287–293

Netzer NC, Stoohs RA, Netzer CM, Clark K, Strohi KP (1999) Using the Berlin Questionnaire to identify patients at risk for the sleep apnea syndrome. Ann Intern Med 131:485–491

Johns MW (1991) A new method for measuring daytime sleepiness. The Epworth Sleepiness Scale. Sleep 14:540–559

Buysse DJ, Reynolds CF III, Monk TH, Berman SR, Kupfer DJ (1989) The Pittsburgh Sleep Quality Index: a new instrument for psychiatric practice and research. Psychiatry Res 28:193–213

Burwell CS, Robin ED, Whaley RD, Bickelmann AG (1956) Extreme obesity associated with alveolar hypoventilation: a pickwickian syndrome. Am J Med 21:811–818

Pedrosa RP, Barros IM, Drager LF, Bittencourt MS, Medeiros AK, Carvalho LL et al (2014) OSA is common and independently associated with hypertension and increased arterial stiffness in consecutive perimenopausal women. Chest 146(1):66–72

Young T et al (1993) The occurrence of sleep-disordered breathing among middle-aged adults. N Engl J Med 328:1230–1235

Naughton MT (2003) Sleep disorders in patients with congestive heart failure. Curr Opin Pulm Med. 9(6):453–458

Peppard PE, Young T, Palta M, Dempsey J, Skatrud J (2000) Longitudinal study of moderate weight change and sleep-disordered breathing. JAMA 284(23):3015–3021

Weitzenblum E, Racineux JL (2004) Syndrome d'apnées obstructives du sommeil, 2nd edn. Masson, Paris

Guimarães KC, Drager LF, Genta PR, Marcondes BF, Lorenzi-Filho G (2009) Effects of oropharyngeal exercises on patients with moderate obstructive sleep apnea syndrome. Am J Respir Crit Care Med 179(10):962–966

Guillemineault C, Tilkian A, Dement WC (1976) The sleep apnea syndromes. Annu Rev Med 27:465–484

Peppard PE, Young T, Palta M, Skatrud J (2000) Prospective study of the association between sleep-disordered breathing and hypertension. N Engl J Med 342:1378–1834
Ethics declarations
Conflict of interest
None.
Ethical Approval
Departmental ethical clearance taken.
Informed Consent
Obtained.
Animal Subjects
No animal subjects were used.
About this article
Cite this article
Kumar, V., Malhotra, V. & Kumar, S. Application of Standardised Yoga Protocols as the Basis of Physiotherapy Recommendation in Treatment of Sleep Apneas: Moving Beyond Pranayamas. Indian J Otolaryngol Head Neck Surg 71 (Suppl 1), 558–565 (2019). https://doi.org/10.1007/s12070-018-1405-5
Received:

Accepted:

Published:

Issue Date:

DOI: https://doi.org/10.1007/s12070-018-1405-5
Keywords
Snoring

Obstructive sleep apnea (OSA)

Yoga

Yogasana

Physiotherapy

Oropharyngeal muscle