Abstract
Ewing's sarcoma (ES) is a malignant small round cell tumor that belongs to the primitive neuroectodermal tumor class. ES generally arises in the long bones of the extremities (skeletal form) and less frequently in the soft tissue of the trunk and extremities (extra-skeletal form). Sinonasal localization of ES is an extremely rare event. About 80% of the patients are less than 20 years old with the highest incidence in the second decade of life. The combination of histopathological examination and ancillary methods (such as immunohistochemistry and molecular genetics) is extremely important to establish the diagnosis of ES. The most effective treatment plan for ES includes a multidisciplinary approach with surgery, radiotherapy and chemotherapy. This is a report of two challenging cases of sinonasal ES in two different age groups. The first case is a 13-years old female patient who presented with right nasal obstruction, anosmia, intermittent epistaxis and hearing loss. The second case is a 24-years old male patient who presented with a history of right nasal obstruction, right eye pain and periorbital edema. We present these cases due to the rarity of the disease and the difficulty of diagnosis.
This is a preview of subscription content, log in to check access.
Access options
Buy single article
Instant access to the full article PDF.
US$ 39.95
Price includes VAT for USA
Subscribe to journal
Immediate online access to all issues from 2019. Subscription will auto renew annually.
US$ 99
This is the net price. Taxes to be calculated in checkout.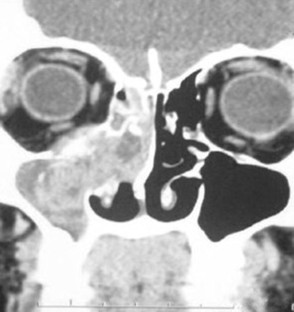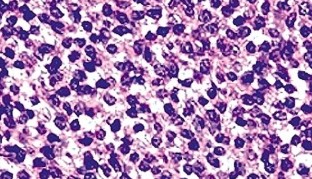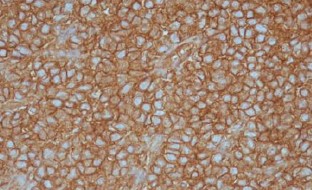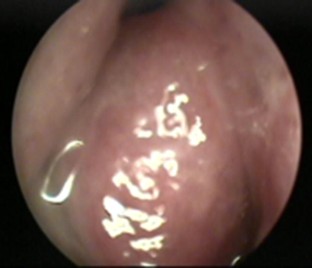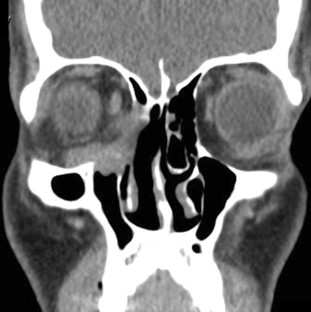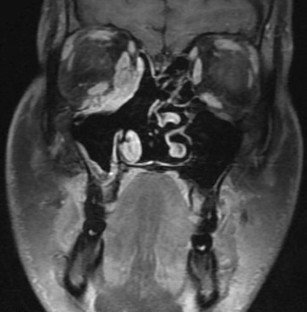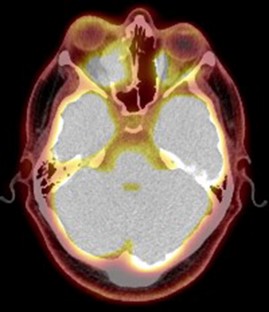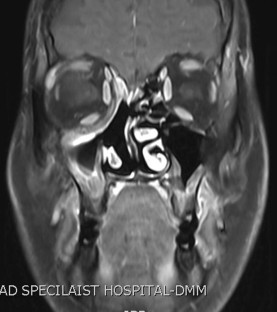 Ethics declarations
Conflict of interest
The authors declare that they have no conflict of interest.
Informed Consent
Informed consent was obtained from all individual participants included in the study.
Additional information
Publisher's Note
Springer Nature remains neutral with regard to jurisdictional claims in published maps and institutional affiliations.
About this article
Cite this article
Almomen, A., Aldandan, A., Alazzeh, G. et al. Ewing's Sarcoma of the Sinonasal Tract: A Report of Two Challenging Cases. Indian J Otolaryngol Head Neck Surg 71, 1849–1853 (2019). https://doi.org/10.1007/s12070-018-01576-9
Received:

Accepted:

Published:

Issue Date:
Keywords
Ewing's sarcoma

Sinonasal ES

Peripheral primitive neuroectodermal tumor