Abstract
Fog computing is oriented to the Internet of Things, which integrates network, computing, storage and application capabilities. It is a semi-virtualized distributed service computing paradigm. It extends data, data processing and applications to the edge of the network and provides intelligent services for users nearby. The purpose of this paper is to design a safe, stable and efficient fog computing model. On the basis of the structure of fog computing system, the evolution process of fog computing nodes is modeled based on BA scale-free network and ER stochastic network model. Then the evolution process of network hybrid model is analyzed. Finally, the evolution model of fog computing system is solved, and a network model with two network characteristics is obtained. Experiments show that the hybrid network model has the advantages of two basic networks.
This is a preview of subscription content, log in to check access.
Access options
Buy single article
Instant access to the full article PDF.
US$ 39.95
Price includes VAT for USA
Subscribe to journal
Immediate online access to all issues from 2019. Subscription will auto renew annually.
US$ 99
This is the net price. Taxes to be calculated in checkout.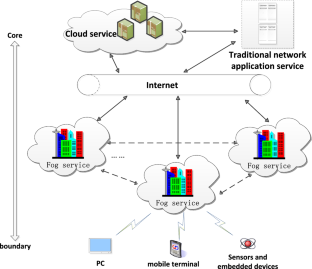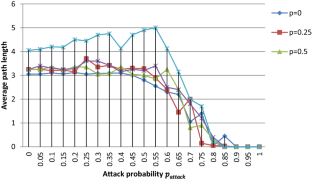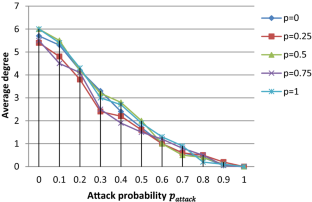 References
1.

Firdhous M, Ghazali O, Hassan S (2014) Fog computing: will it be the future of cloud computing? In: Third international conference on informatics and applications, Kuala Terengganu, Malaysia, Malaysia, pp 8–15

2.

Saharan KP, Kumar A (2015) Fog in comparison to cloud: a survey. Int J Comput Appl 122(3):10–12

3.

Mahmud R, Buyya R Fog computer: a taxonomy survey and future directions. arXiv preprint arXiv:1611.05539.2016

4.

Jalali F, Hinton K, Ayre R et al (2016) Fog computing may help to save energy in cloud computing. IEEE J Sel Areas Commun 34(5):1728–1739

5.

Zeng D, Gu L, Guo S et al (2016) Joint optimization of task scheduling and image placement in fog computing supported software-defined embedded system. IEEE Trans Comput 65(12):3702–3712

6.

Dsouza C, Ahn GJ, Taguinod M (2014) Policy-driven security management for fog computing: preliminary framework and a case study. In: 2014 IEEE 15th international conference on information reuse and integration (IRI). IEEE, pp 16–23

7.

Al Faruque MA, Vatanparvar K (2016) Energy management-as-a-service over fog computing platform. IEEE Internet Thing J 3(2):161–169

8.

Giang NK, Blackstock M, Lea R et al (2015) Developing iot applications in the fog: a distributed dataflow approach. In: 2015 5th international conference on the internet of things (IOT). IEEE, pp 155–162

9.

Do CT, Tran NH, Pham C et al (2015) A proximal algorithm for joint resource allocation and minimizing carbon footprint in geo-distributed fog computing. In: 2015 international conference on information networking (ICOIN). IEEE, pp 324–329

10.

Mandlekar VG, Mahale VK, Sancheti SS et al (2014) Survey on fog computing mitigating data theft attacks in cloud. Int J Innov Res Comput Sci Technol (IJIRCST) 2(6):13–16

11.

Hoang DT, Lu X, Niyato D et al (2015) Applications of repeated games in wireless networks: a survey. IEEE Commun Surv Tutor 17(4):2102–2135
Acknowledgements
This paper is supported by Scientific and Technological Project of Henan Province (No. 182102210486), Key Scientific Research Project of University in Henan Province (No. 18A520008).
Additional information
Publisher's Note
Springer Nature remains neutral with regard to jurisdictional claims in published maps and institutional affiliations.
About this article
Cite this article
Kang, K. Analysis of evolutionary process of fog computing system based on BA and ER network hybrid model. Evol. Intel. 13, 33–38 (2020). https://doi.org/10.1007/s12065-019-00225-6
Received:

Revised:

Accepted:

Published:

Issue Date:
Keywords
Fog computing system

BA scale-free network

ER random network

Evolutionary process