Abstract
Alfred Russel Wallace (1823–1913) is an important figure in the history of science, but there remain many questions about the nature of his world view, and how it developed. Here, Wallace's appreciation of the role of final causes in evolution is linked to some of its probable origins, with an emphasis on the influence of Alexander von Humboldt (1769–1859). The question is then asked whether a final causes-based scientific agenda might be possible, and answered by drawing attention to two current efforts in that direction by Adrian Bejan, and by the author. A sketch of the latter approach, adapted from Spinozian thinking, is given, with an empirical example involving drainage basin morphology that suggests structural influences of a final causes sort.
Access options
Buy single article
Instant access to the full article PDF.
US$ 39.95
Tax calculation will be finalised during checkout.
Subscribe to journal
Immediate online access to all issues from 2019. Subscription will auto renew annually.
US$ 79
Tax calculation will be finalised during checkout.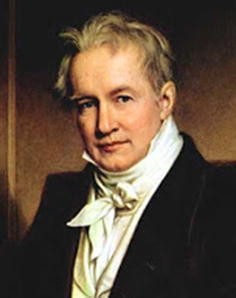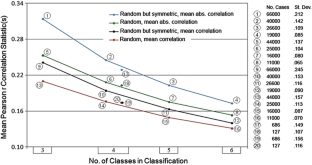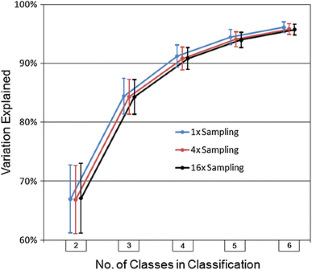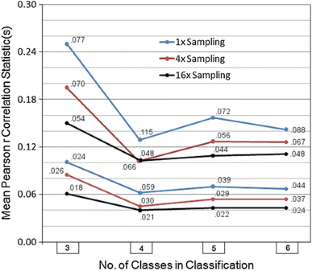 References
Angeles PA (1981) Dictionary of philosophy. Barnes & Noble Books, New York

Bejan A (1997) Advanced engineering thermodynamics. Wiley, New York

Bejan A, Zane JP (2012) Design in nature: how the constructal law governs evolution in biology, physics, technology, and social organization. Doubleday, New York

Bueno Hernández A, Llorente Bousquets J (2005) La obra biogeográfica de Alfred Russel Wallace. Parte II: El modelo extensionista y la inflexión al permanentismo. In: Llorente Bousquets J, Morrone JJ (eds) Regionalización biogeográfica en iberoamérica y tópicos afines, Las Prensas de Ciencias, Facultad de Ciencias, Universidad Nacional Autónoma de México, México, D.F., pp 19–44

Fichman M (1977) Wallace: zoogeography and the problem of land bridges. J Hist Biol 10:45–63

Hughes RE (1989) Alfred Russel Wallace; some notes on the Welsh connection. Br J Hist Sci 22:401–418

Kutschera U (2003) A comparative analysis of the Darwin–Wallace papers and the development of the concept of natural selection. Theory Biosci 122:343–359

Marchant J (ed) (1916) Alfred Russel Wallace: letters and reminiscences. Harper & Brothers, New York (reprint: Arno, New York, 1975)

Maruyama M (1963) The second cybernetics: deviation-amplifying mutual causal processes. Am Sci 51:164–179

Meyen FJF (1846) Outlines of the geography of plants. Ray Society, London

Smith CH (1998) The Alfred Russel Wallace page. http://people.wku.edu/charles.smith/index1.htm

Smith CH (2006a) Alfred Russel Wallace: evolution of an evolutionist. http://people.wku.edu/charles.smith/wallace/chsarwp.htm

Smith CH (2006b) Reflections on Wallace. Nature 443:33–34

Smith CH (2007) A theory of spatial systems. http://people.wku.edu/charles.smith/once/writings.htm#2

Smith CH (2013) The real Alfred Russel Wallace. Essays on an outside-the-box thinker. Editions de l'Evolution, Paris (in press)

Smith CH, Derr M (2012) 'In space' or 'as space': a new model. Life (MDPI) 2:243–254

Humboldt A von (1846) Cosmos, vol 1. Longman, Brown, Green & Longmans, and John Murray, London (reprint: Cambridge University Press, Cambridge 2010)

Wallace AR (1845) An essay, on the best method of conducting the Kington Mechanic's Institution. In: Parry R (ed) The history of Kington. Kington, England, pp 66–70

Wallace AR (1846) Letter from Wallace to Bates, dated June 9th, 1846. Wallace Letters Online, WCP1274. http://www.nhm.ac.uk/research-curation/scientific-resources/collections/library-collections/wallace-letters-online/1274/1053/T/details.html

Wallace AR (1856) On the habits of the orang-utan of Borneo. Ann Mag Nat Hist 18(2nd ser.):26–32

Wallace AR (1858) On the tendency of varieties to depart indefinitely from the original type. J Proc Linn Soc: Zool 3:53–62

Wallace AR (1864) Remarks on the habits, distribution, and affinities of the genus Pitta. Ibis 6:100–114

Wallace AR (1870a) The limits of natural selection as applied to man. In: Wallace AR Contributions to the theory of natural selection. Macmillan, London, pp 332–370

Wallace AR (1870b) Man and natural selection. Nature 3:8–9

Wallace AR (1871) On the attitude of men of science towards the investigators of spiritualism. In: Tuttle H, Peebles JM (eds) The year-book of spiritualism for 1871. William White, Boston, pp 28–31

Wallace AR (1885a) President's address. In: Report of the Land Nationalisation Society 1884–1885. Land Nationalisation Society, London, pp 5–15

Wallace AR (1885b) The 'Journal of Science' on spiritualism. Light (London) 5:327–328

Wallace AR (1889) A narrative of travels on the Amazon and Rio Negro. Ward Lock, London

Wallace AR (1905) The advantages of varied knowledge. In: Wallace AR My life, vol 1. Chapman & Hall, London, pp 201–204

Wallace AR (1908) Evolution and character. Fortn Rev 83:1–24

Wallace AR (1910) The world of life. Chapman & Hall, London

Wallace AR (1911) Interview. New York Times 8
Acknowledgments
A reduced version of this work was presented at the conference "One Hundred Years After Wallace" in Mexico City on March 8th, 2013.
Additional information
This article is a contribution to the Special issue Alfred Russel Wallace (1823–1913): The man in the shadow of Charles Darwin—Guest Editors U. Kutschera, U. Hossfeld.
About this article
Cite this article
Smith, C.H. Alfred Russel Wallace's world of final causes. Theory Biosci. 132, 239–249 (2013). https://doi.org/10.1007/s12064-013-0191-6
Received:

Accepted:

Published:

Issue Date:
Keywords
Alfred Russel Wallace

Final causes

Alexander von Humboldt

Evolution

Entropy maximization