Abstract
In our practice, we have been struck by the presence of central hypoxemia in individuals with congenitally corrected transposition of the great arteries (CCTGA) with an atrial septal defect (ASD) as the only association, despite existence of normal pulmonary artery pressures. This right to left shunting at the atrial level occurs only in those patients where there is additional presence of apicocaval juxtaposition (ACJ). Patients with CCTGA but without ACJ manifest only left to right shunting at the level of the ASD. We present a case series of patients with CCTGA with intact ventricular septum and incomplete atrial septum with a possible basis for this phenomenon.
This is a preview of subscription content, log in to check access.
Access options
Buy single article
Instant access to the full article PDF.
US$ 39.95
Price includes VAT for USA
Subscribe to journal
Immediate online access to all issues from 2019. Subscription will auto renew annually.
US$ 99
This is the net price. Taxes to be calculated in checkout.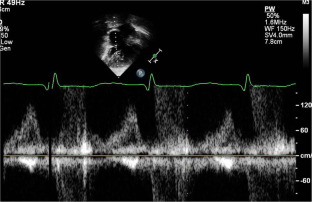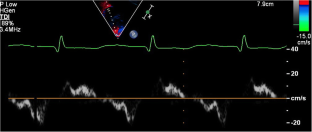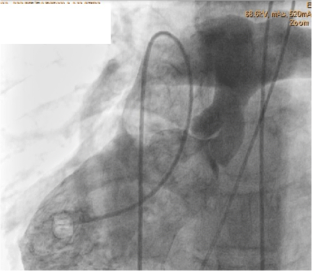 References
1.

Awasthy N, Ambatkar P, Radhakrishnan S, Iyer KS. Lutembacher syndrome with unroofed left superior vena cava: a diagnostic dilemma. Pediatric Cardiol. 2013;34:1985–8.

2.

Webb CL. Congenitally corrected transposition of the great arteries: clinical features, diagnosis, and prognosis. Prog Ped Cardiol. 1999;10:17–30.

3.

Beauchesne LM, Warnes CA, Connolly HM, Ammash NM, Tajik AJ, Danielson GK. Outcome of the unoperated adult who presents with congenitally corrected transposition of the great arteries. J Am Coll Cardiol. 2002;40:285–90.
Ethics declarations
We declare that there has been compliance with the ethical standards as per the journal protocols and informed consent was obtained from all participants.
Conflict of interest
The authors declare that they have no conflict of interest.
Ethical approval
All procedures performed in studies involving human participants were in accordance with the ethical standards of the institutional and/or national research committee and with the 1964 Helsinki Declaration and its later amendments or comparable ethical standards.
Additional information
Publisher's Note
Springer Nature remains neutral with regard to jurisdictional claims in published maps and institutional affiliations.
Electronic supplementary material
Contrast study showing contrast injected in the left antecubital vein filling the left and the right ventricles in a patient with CCTGA, ASD, and ACJ. (AVI 29900 kb)
About this article
Cite this article
Awasthy, N., Sharma, R. Congenitally corrected transposition with isolated atrial septal defect and apicocaval juxtaposition: a hitherto undescribed cardiac cause of central cyanosis. Indian J Thorac Cardiovasc Surg 35, 237–241 (2019). https://doi.org/10.1007/s12055-018-0771-7
Received:

Revised:

Accepted:

Published:

Issue Date:
Keywords
Cyanosis

Corrected TGA

Av-va discordance