Abstract
The objective of this paper is to study the influence of inverter dead-time on steady as well as dynamic operation of an open-loop induction motor drive fed from a voltage source inverter (VSI). Towards this goal, this paper presents a systematic derivation of a dynamic model for an inverter-fed induction motor, incorporating the effect of inverter dead-time, in the synchronously revolving dq reference frame. Simulation results based on this dynamic model bring out the impact of inverter dead-time on both the transient response and steady-state operation of the motor drive. For the purpose of steady-state analysis, the dynamic model of the motor drive is used to derive a steady-state model, which is found to be non-linear. The steady-state model shows that the impact of dead-time can be seen as an additional resistance in the stator circuit, whose value depends on the stator current. Towards precise evaluation of this dead-time equivalent resistance, an analytical expression is proposed for the same in terms of inverter dead-time, switching frequency, modulation index and load impedance. The notion of dead-time equivalent resistance is shown to simplify the solution of the non-linear steady-state model. The analytically evaluated steady-state solutions are validated through numerical simulations and experiments.
Access options
Buy single article
Instant access to the full article PDF.
USD 39.95
Price excludes VAT (USA)
Tax calculation will be finalised during checkout.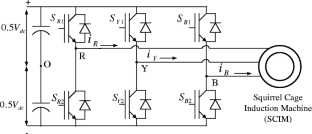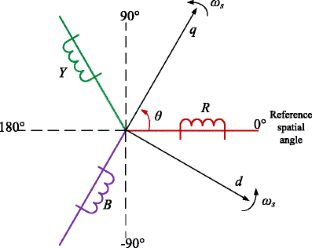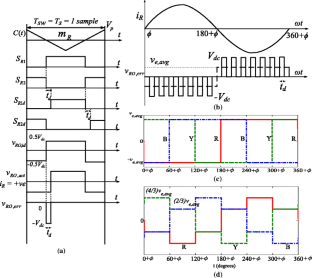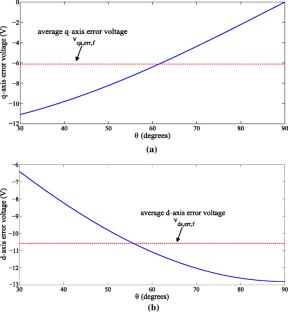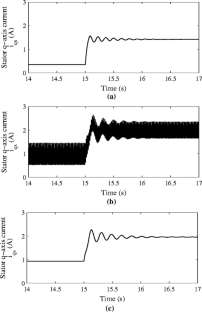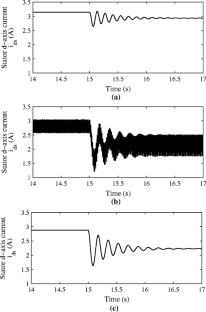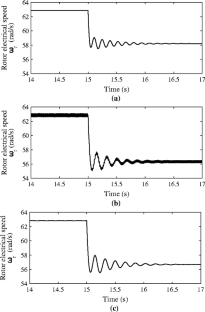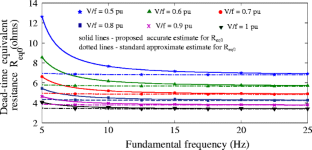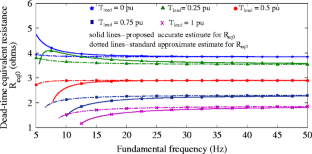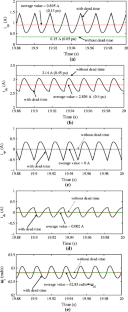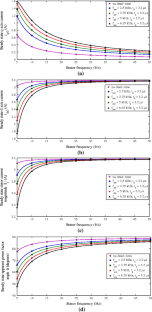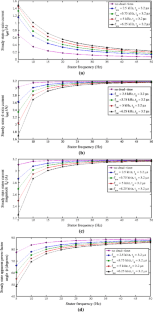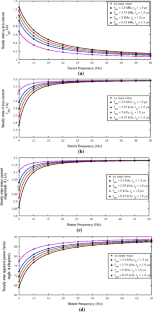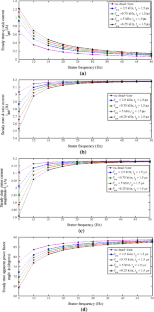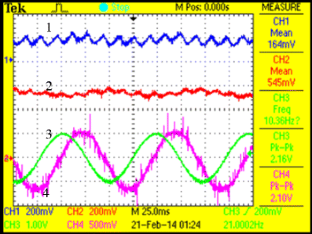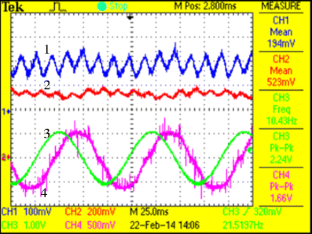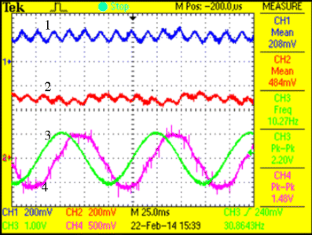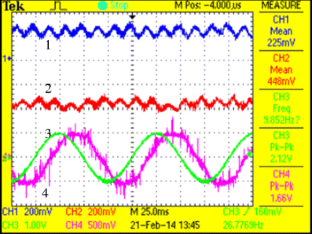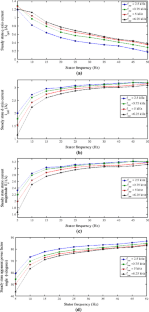 References
Murai Y, Watanabe T and Iwasaki H 1987 Waveform distortion and correction circuit for pwm inverters with switching lag-times. IEEE Trans. Ind. Appl. 5: 881–886

Jeong S G and Park M H 1991 The analysis and compensation of dead-time effects in pwm inverters. IEEE Trans. Ind. Electron. 38(2): 108–114

Choi J W and Sul S K 1996 Inverter output voltage synthesis using novel dead time compensation. IEEE Trans. Power Electron. 11(2): 221–227

Mao X, Ayyanar R and Jain A K 2011 Dead time effect in two-level space vector pwm voltage source inverters with large current ripple. In: Proceedings of IEEE Applied Power Electronics Conference and Exposition. 679–684

Colby R S, Simlot A K and Hallouda M A 1990 Simplified model and corrective measures for induction motor instability caused by pwm inverter blanking time. Conference Record IEEE Power Electronics Specialists Conference (PESC). 678–683

Guha A, Tripathi A and Narayanan G 2013 Experimental study on dead-time induced oscillations in a 100-kw open-loop induction motor drive. In: Proceedings of National Power Electronics Conference NPEC 2013, IIT Kanpur. 1–6

Vasic V, Marcetic D, Oros D and Kulic F 2009 Prediction of local instabilities caused by inverter dead time in ac drive. In: Proceedings of European Conference Power Electronics and Applications (EPE). 1–9

Ahmed S, Shen Z, Mattavelli P, Boroyevich D, Jaksic M, Karimi K and Fu J 2011 Small-signal model of a voltage source inverter (vsi) considering the dead-time effect and space vector modulation types. In: Proceedings of IEEE Applied Power Electronics Conference and Exposition. 685–690

Nelson R H, Lipo T A and Krause P C 1969 Stability analysis of a symmetrical induction machine. IEEE Transactions Power Apparatus and Systems 11: 1710–1717

Ueda R, Sonoda T and Takata S 1989 Experimental results and their simplified analysis on instability problems in pwm inverter induction motor drives. IEEE Trans. Ind. Appl. 25(1): 86–95

Koga K, Ueda R and Sonoda T 1988 Stability problem in induction motor drive system. Conference Record of IEEE Industry Applications Society Annual Meeting. 129–136

Ueda R, Sonoda T, Koga K and Ichikawa M 1992 Stability analysis in induction motor driven by a v/f controlled general-purpose inverter. IEEE Trans. Ind. Appl. 28(2): 472–481

Guha A and Narayanan G 2014 Small-signal stability analysis of an open-loop induction motor drive including the effect of inverter dead-time. In: Proceedings of IEEE International Conference on Power Electronics, Drives and Energy Systerms, (IEEE PEDES): 1–6

Guha A and Narayanan G 2015 Small-signal stability analysis of an open-loop induction motor drive including the effect of inverter dead-time. IEEE Trans. Ind Appl. 1–9

Krishnan R 2001 Electric motor drives – modelling, analysis and control. Pearson Education

Guha A and Narayanan G 2013 Average modelling of a voltage source inverter with dead-time in a synchronous reference frame. In: Proceedings of IEEE Innovative Smart Grid Technologies-Asia (ISGT Asia). 1–6

Roy T, Hari V S S P K and Narayanan G 2013 Study on the Effect of Dead Time and its Compensation for Bus-Clamping PWM Techniques. In: Proceedings of National Power Electronics Conference NPEC 2013, IIT Kanpur. 1–6
About this article
Cite this article
GUHA, A., NARAYANAN, G. Modelling and analysis of an open-loop induction motor drive incorporating the effect of inverter dead-time. Sadhana 41, 125–145 (2016). https://doi.org/10.1007/s12046-015-0444-9
Received:

Revised:

Accepted:

Published:

Issue Date:

DOI: https://doi.org/10.1007/s12046-015-0444-9
Keywords
Dead-time

dynamic model of induction motor

induction motor drive

voltage source inverter

space vector

synchronous reference frame

variable speed drive