Abstract
In this article, we applied the unified solver method to extract stochastic solutions of a new stochastic extension of nonlinear Schrödinger equation. This solver gives the closed formula in explicit form. The acquired stochastic solutions may be applicable for explaining some phenomena in many fields of applied sciences. The presented results illustrate that the proposed solver is efficient and adequate. Moreover, the constraint conditions are utilised to verify the existence of solutions. Chi-square statistical distribution is chosen to represent the dispersion random input. In order to illustrate the dynamical behaviour of random solutions, the expectation value and their variance are depicted graphically using suitable parameters.
Access options
Buy single article
Instant access to the full article PDF.
US$ 39.95
Tax calculation will be finalised during checkout.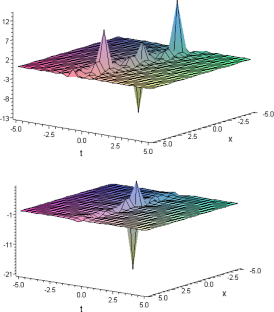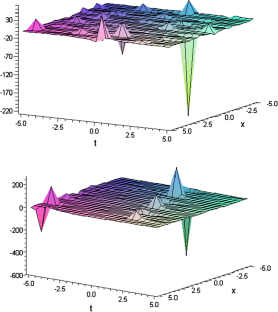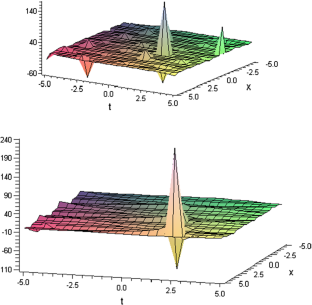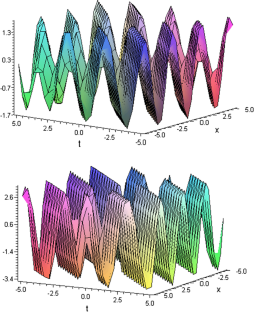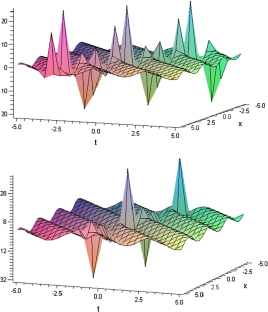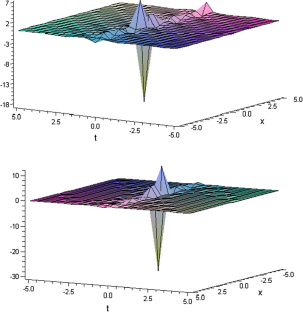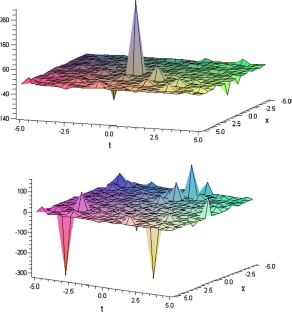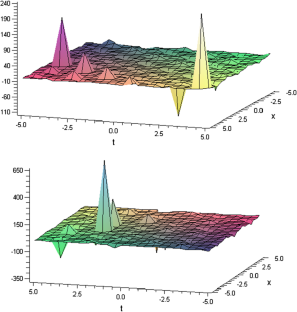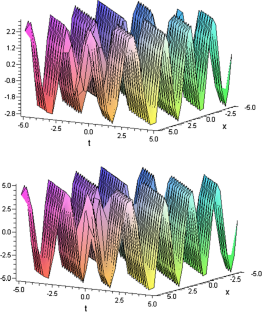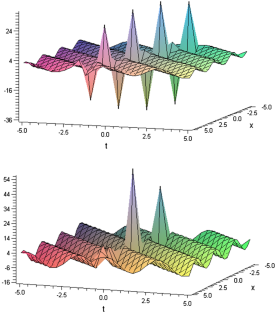 References
1.

H M Baskonus and H Bulut, Waves Random Complex Media 26, 613 (2016)

2.

K Hosseini, D Kumar, M Kaplan and E Y Bejarbane, Commun. Theor. Phys. 68, 761 (2017)

3.

M A E Abdelrahman, Nonlinear Engineering 7(4), 279 (2018)

4.

S Z Hassan and M A E Abdelrahman, Pramana – J. Phys. 91: 67 (2018)

5.

S Z Hassan and M A E Abdelrahman, Int. J. Nonlinear Sci. Numer. Simul. 20(3–4), 303 (2019).

6.

M A E Abdelrahman and N F Abdo, Phys. Scr. 95(4), 045220 (2020)

7.

W Gao, B Ghanbari, H Günerhan and H M Baskonus, Mod. Phys. Lett. B 34(03), 2050034 (2020)

8.

B Ghanbari and C Kuo, Eur. Phys. J. Plus 134, 334 (2019)

9.

A E Abouelregal, Math. Methods Appl Sci. 43(11), 6746 (2020)

10.

A E Abouelregal, J. Mol. Eng. Mater. 8, 2050003 (2020)

11.

M A E Abdelrahman and M A Sohaly, Eur. Phys. J. Plus 132, 339 (2017)

12.

M A E Abdelrahman and M A Sohaly, Results Phys. 9, 344 (2018)

13.

M A E Abdelrahman and M A Sohaly, Indian J. Phys. 93, 903 (2019)

14.

Y F Alharbi, M A E Abdelrahman, M A Sohaly and M Inc, The Eur. Phys. J. Plus 135, 368 (2020)

15.

A Kundu, A Mukherjee and T Naskar, Proc. R. Soc. A 470, 20130576 (2014)

16.

X Wen, Proc. Rom. Acad. Ser. A 18(3), 191 (2017)

17.

M Ekici, A Sonmezoglua, A Biswas and M R Belic, Chin. J. Phys. 57, 72 (2019)

18.

A Biswas, Y Yildirim, E Yasar, Q Zhou, S P Moshokoa and M Belic, Chin. J. Phys. 56, 1990 (2018)

19.

Walck Christian, Hand-book on statistical distributions for experimentalists (University of Stockholm, 2007)

20.

M A E Abdelrahman and H AlKhidhr, Phys. Scr. 95, 065212 (2020)

21.

J R Taylor, Optical solitons: Theory and experiment (Cambridge Univ. Press, 1992)

22.

M Saito, S Watanabe and H Tanaka, J. Phys. Soc. Jpn. 53, 2304 (1984)

23.

M Shats, H Punzmann and H Xia, Phys. Rev. Lett. 104, 104503 (2010)

24.

H Bailung, S K Sharma and Y Nakamura, Phys. Rev. Lett. 107, 255005 (2011)

25.

B Kibler, J Fatome, C Finot, G Millot, F Dias, G Genty, N Akhmediev and J M Dudley, Nature Phys. 6, 790 (2010)

26.

P Pathak, S K Sharma, Y Nakamura and H Bailung, Phys. Lett. A 381, 4011 (2017)
About this article
Cite this article
Alharbi, Y.F., Sohaly, M.A. & Abdelrahman, M.A.E. New stochastic solutions for a new extension of nonlinear Schrödinger equation. Pramana - J Phys 95, 157 (2021). https://doi.org/10.1007/s12043-021-02189-8
Received:

Revised:

Accepted:

Published:
Keywords
Stochastic solver

stochastic solutions

statistics distribution

chi-square

physical applications
PACS Nos
02.30.Jr

02.50.Fz

02.90.+p

04.20.Jb