Abstract
In this work, a comparison between two different cases of an elliptical Cherenkov maser with two electron beams for the generation and amplification of terahertz electromagnetic waves has been presented. The waveguide is made of a hollow dielectric layer filled with a cold collisionless unmagnetised plasma. In the above-mentioned configuration, there are two electron beams with opposite velocities. The dispersion relation graph and its characteristics, such as its dependence on geometrical dimensions and characteristics of the electron beam, are presented. The growth rates of the hybrid modes are numerically calculated and their diagrams in some operating frequencies are studied. The effective factors on the time growth rate of hybrid electromagnetic waves, such as geometrical dimensions, dielectric constant of the dielectric layer, accelerating voltage, plasma frequency and applied current intensity, are analysed. It is shown that the injection of background plasma into the core region of the waveguide can enhance the output frequency and the wave growth rate of the beam–wave interaction.
Access options
Buy single article
Instant access to the full article PDF.
US$ 39.95
Tax calculation will be finalised during checkout.
Subscribe to journal
Immediate online access to all issues from 2019. Subscription will auto renew annually.
US$ 79
Tax calculation will be finalised during checkout.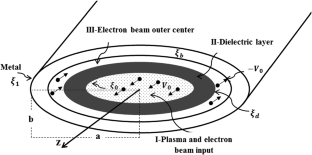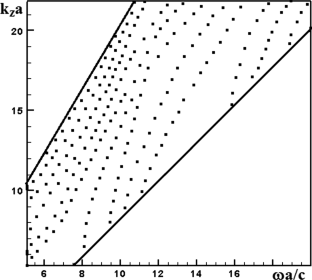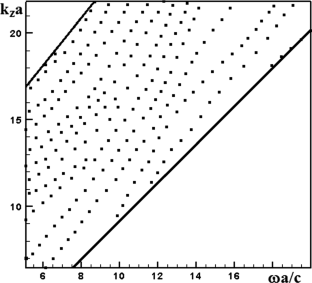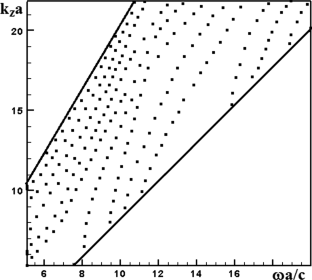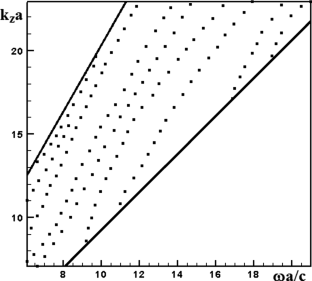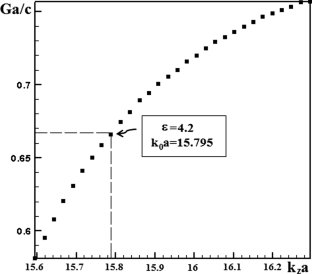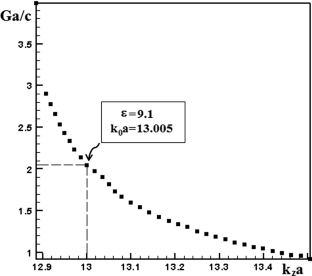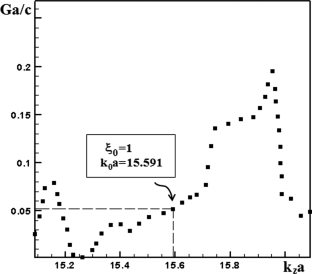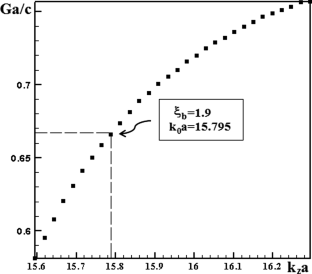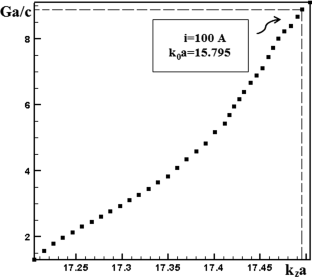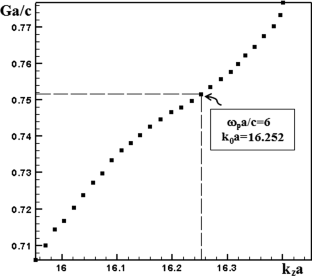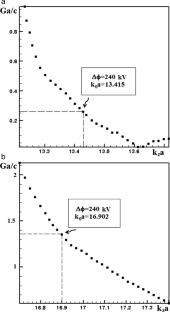 References
1.

B Ferguson and X C Zhang, Nat. Mater. 1, 26 (2002)

2.

Y C Shen, T W P F Today, B E Cole, W R Tribe and M C Kemp, Appl. Phys. Lett. 86, 241116 (2005)

3.

H Zheng, A Redo-Sanchez and X C Zhang, Opt. Express 14, 9130 (2006)

4.

W Xie, Z C Wang, J Luo and D Zhao, Phys. Plasmas 22, 042307 (2015)

5.

X Jixiong, C Shixiu, T Wei and C Kun, High Power Laser Part. 6, 030 (2014)

6.

B Shokri, H Ghomi and H Latifi, Phys. Plasmas 7, 2671 (2000)

7.

J Wu, Int. J. Electron. 92(11), 661 (2005)

8.

H Kosai, E Garate and A Fisher, IEEE Trans. Plasma Sci. 18, 1002 (1990)

9.

B Shokri and B Jazi, Phys. Lett. A 336, 477 (2005)

10.

B Jazi, M Nejati and B Shokri, Phys. Lett. A 360, 319 (2007)

11.

B Jazi, Z Rahmani, E Heidari-Semiromi and A Abdoli-Arani, Phys. Plasmas 19, 102110 (2012)

12.

Z Rahmani, B Jazi and E Heidari-Semiromi, Phys. Plasmas 21, 092122 (2014)

13.

Z Rahmani, E Heidari-Semiromi and S Safari, Phys. Plasmas 23, 062113 (2016)

14.

S Safari, B Jazi and S Jahanbakht, Phys. Plasmas 23, 083110 (2016)

15.

S Safari and B Jazi, IEEE Trans. Plasma Sci. 44, 2356 (2016)

16.

S Safari and B Jazi, Phys. Plasmas 24, 052106 (2017)

17.

B I Aronov, L S Bogdankevich and A A Rukhadze, Plasma Phys. 18, 101 (1976)

18.

L S Bogdankevich and A A Rukhadze, Sov. Phys. Tech. Phys. 25, 143 (1980)

19.

L S Bogdankevich, M V Kuzelev and A A Rukhadze, Sov. Phys. Tech. Phys. 25, 143 (1980)

20.

N W McLachlan, Theory and application of Mathieu functions (Dover, New York, 1964)

21.

K Halterman, S Feng and P L Overfelt, Phys. Rev. A 76, 013834 (2007)

22.

C Yeh, J. Appl. Phys. 33, 3235 1962

23.

L Hui-Rong and Y Jian-Ping, Chin. Phys. B 19, 083204 (2010)

24.

C Yeh, IEEE Trans. Antennas Propag. 11, 177184 (1963)

25.

R C Davidson, Physics of nonneutral plasmas (Addison-Wesley, Redwood, 1990)
About this article
Cite this article
Safari, S., Jazi, B. Time growth rate optimisation of terahertz electromagnetic wave generation by converting occupied plasma region from annular plasma to filled plasma in the core, in an elliptical Cherenkov maser with two energy sources. Pramana - J Phys 91, 80 (2018). https://doi.org/10.1007/s12043-018-1655-5
Received:

Accepted:

Published:
Keywords
Two-stream instability

elliptical waveguide

millimetre wave amplifiers

particle beams
PACS Nos
52.35.g

52.35.Qz

52.40.Mj

52.40.Fd

52.35.Hr