Abstract
Nonlinear oscillations of a bubble carrying a constant charge and suspended in a fluid, undergoing periodic forcing due to incident ultrasound are studied. The system exhibits period-doubling route to chaos and the presence of charge has the effect of advancing these bifurcations. The minimum magnitude of the charge Q min above which the bubble's radial oscillations can occur above a certain velocity c 1 is found to be related by a simple power law to the driving frequency ω of the acoustic wave. We find the existence of a critical frequency ω H above which uncharged bubbles necessarily have to oscillate at velocities below c 1. We further find that this critical frequency crucially depends upon the amplitude P s of the driving acoustic pressure wave. The temperature of the gas within the bubble is calculated. A critical value P tr of P s equal to the upper transient threshold pressure demarcates two distinct regions of ω dependence of the maximal radial bubble velocity v max and maximal internal temperature T max. Above this pressure, T max and v max decrease with increasing ω, while below P tr, they increase with ω. The dynamical effects of the charge, the driving pressure and frequency of ultrasound on the bubble are discussed.
This is a preview of subscription content, log in to check access.
Access options
Buy single article
Instant access to the full article PDF.
US$ 39.95
Price includes VAT for USA
Subscribe to journal
Immediate online access to all issues from 2019. Subscription will auto renew annually.
US$ 99
This is the net price. Taxes to be calculated in checkout.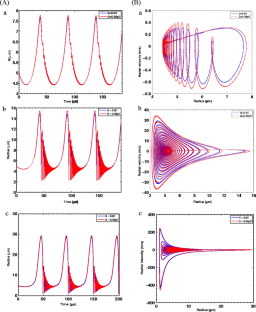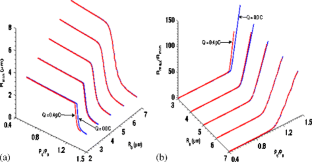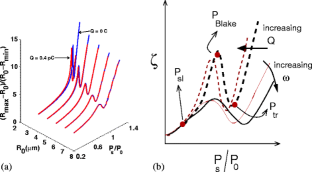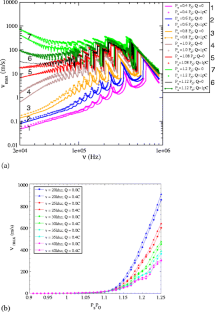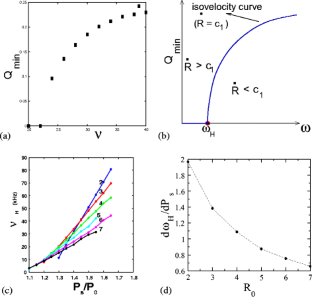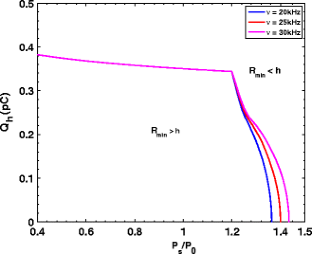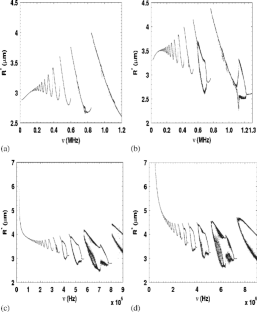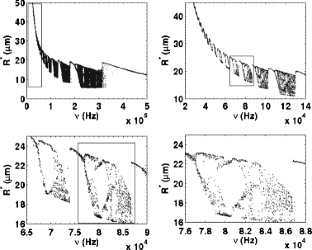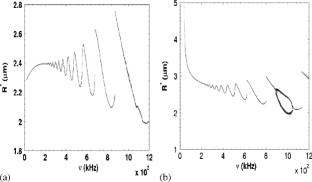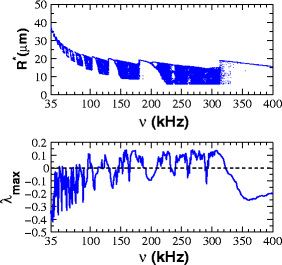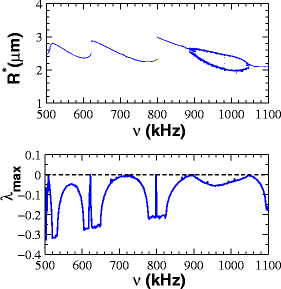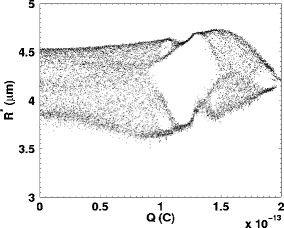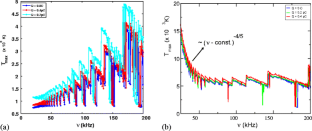 References
[1]

Lord Rayleigh, Philos. Mag. 34, 94 (1917)

[2]

M Plesset, J. Appl. Mech. 16, 277 (1949)

[3]

M Plesset, J. Appl. Mech. 25, 96 (1954)

[4]

E A Neppiras, Phys. Rep. 61, 159 (1980)

[5]

M Plesset and A Prosperetti, Ann. Rev. Fluid Mech. 9, 145 (1977)

[6]

C E Brennen, Cavitation and bubble dynamics (Oxford University Press, New York, 1995)

[7]

K S Suslick, Science 247, 1439 (1990)

[8]

M P Brenner, S Hilgenfeldt and D Lohse, Rev. Mod. Phys. 74, 425 (2002)

[9]

T Alty, Proc. R. Soc. (London) 106, 315 (1924)

[10]

T Alty, Proc. R. Soc. (London) A 112, 235 (1926)

[11]

M B Shiran and D J Watmough, Iranian Phys. J. 2, 19 (2008)

[12]

M B Shiran, M Motevalian, R Ravanfar and S Bohlooli, Iranian J. Pharm. Ther. 7, 15 (2008)

[13]

J B Keller and M Miksis, J. Acoust. Soc. Am. 68, 628 (1980)

[14]

J B Keller and I I Kolodner, J. Appl. Phys. 27, 1152 (1956)

[15]

A I Grigor'ev and A N Zharov, Technol. Phys. 45, 389 (2000)

[16]

H A McTaggart, Philos. Mag. 27, 297 (1914)

[17]

V A Akulichev, Sov. Phys. Acoust. 12, 144 (1966)

[18]

Anthony A Atchley, J. Acoust. Soc. Am. 85, 152 (1989)

[19]

U Parlitz, V Englisch, C Scheffczyk and W Lauterborn, J. Acoust. Soc. Am. 88, 1061 (1990)

[20]

R Löfstedt, B P Barber and S J Putterman, Phys. Fluids A 5, 2911 (1993)

[21]

Z C Feng and L G Leal, Ann. Rev. Fluid Mech. 29, 201 (1997)

[22]

S Hilgenfeldt, M P Brenner, S Grossmann and D Lohse, J. Fluid Mech. 365, 171 (1998)

[23]

T Hongray, B Ashok and J Balakrishnan, Nonlinearity 27, 1157 (2014)

[24]

W Lauterborn and E Suchla, Phys. Rev. Lett. 53, 2304 (1984)

[25]

P Smereka, B Birnir and S Banerjee, Phys. Fluids 30, 3342 (1987)

[26]

W Lauterborn and U Parlitz, J. Acoust. Soc. Am. 84, 1975 (1988)

[27]

R G Holt, D F Gaitan, A A Atchley and J Holzfuss, Phys. Rev. Lett. 72, 1376 (1994)

[28]

C C Wu and P H Roberts, Proc. R. Soc. (London) A 445, 323 (1994)

[29]

K Yasui, Phys. Rev. E 56, 6750 (1997)
Acknowledgement
TH acknowledges support through Rajiv Gandhi National Fellowship from the University Grants Commission, New Delhi.
About this article
Cite this article
HONGRAY, T., ASHOK, B. & BALAKRISHNAN, J. Oscillatory dynamics of a charged microbubble under ultrasound. Pramana - J Phys 84, 517–541 (2015). https://doi.org/10.1007/s12043-014-0846-y
Received:

Revised:

Accepted:

Published:

Issue Date:
Keywords
Charged bubble dynamics

acoustic cavitation

nonlinear oscillations

bifurcation diagrams

largest Lyapunov exponents
PACS Nos