Abstract
The present work deals with a comparative study of ceramic/ceramic composites for the development of scaffolds for biomedical applications. Wollastonite and forsterite were synthesized by a sol–gel combustion method. The influence of constituents and composition on apatite deposition was studied by fabricating wollastonite/forsterite composites. The X-ray diffraction pattern explains the bone like-apatite deposition within early stages of immersion. The atomic force microscopy micrographs revealed that with an increase in wollastonite content in the composites the roughness was enhanced. Dissolution studies further confirmed the rapid consumption of Ca and P ions from the simulated body fluid. Hence, apatite formation was observed to be more on the surface of a composite containing a higher amount of wollastonite. The results suggest that composites have more influence on the biomineralization activity when compared with pure bioceramics.
Graphical abstract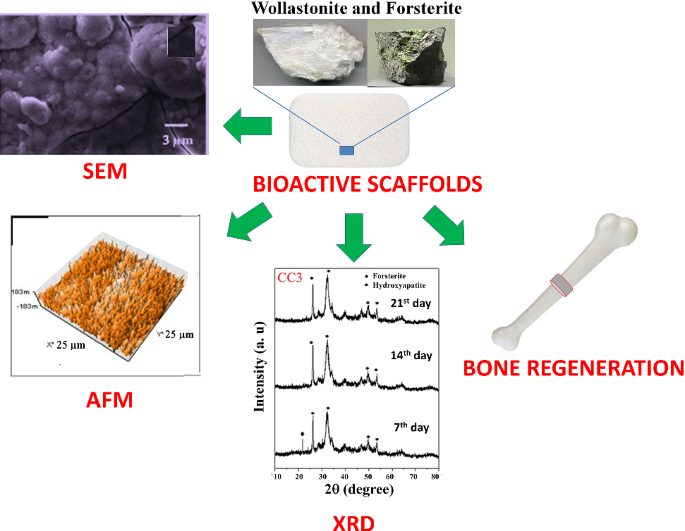 This is a preview of subscription content, log in to check access.
Access options
Buy single article
Instant access to the full article PDF.
US$ 39.95
Price includes VAT for USA
Subscribe to journal
Immediate online access to all issues from 2019. Subscription will auto renew annually.
US$ 99
This is the net price. Taxes to be calculated in checkout.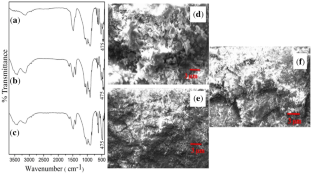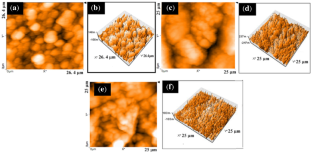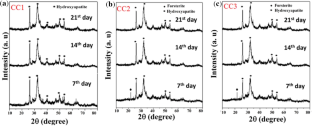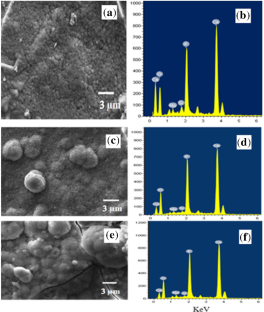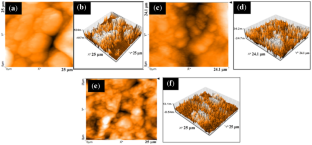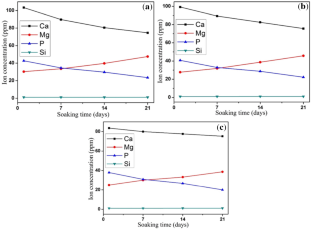 References
1.

Deng J, Li P, Gao C, Feng P, Shuai C and Peng S 2014 Mater. Manuf. Process. 29 877

2.

Sopyan I, Gunawan Shah Q H and Mel M 2016 Manuf. Process. 31 713

3.

Ilyuschenko A, Okovity V A, Shevtsov A I, Kashin N G and Kulak A I 2002 Mater. Manuf. Process. 17 177

4.

Sopyan I, Nawawi N A, Shah Q H, Ramesh S, Tan C Y and Hamdi M 2011 Mater. Manuf. Process. 26 908

5.

Kharaziha M and Fathi M H 2009 Ceram. Int. 35 2449

6.

Ni S and Chang J 2009 J. Biomater. Appl. 24 139

7.

Ni S, Chou L and Chang J 2008 J. Mater. Sci. Mater. Med. 19 359

8.

Dinarvand P, Seyedjafari E, Shafiee A, Jandaghi A B, Doostmohammadi A, Fathi M H et al 2011 ACS Appl. Mater. Interfaces 3 4518

9.

Sebdani M M and Fathi M H 2012 Ceram. Int. 38 1325

10.

Beheri H H, Mohamed K R and El-Bassyouni G T 2013 Mater. Des. 44 461

11.

Lakshmi R and Sasikumar S 2012 Adv. Mater. Res. 584 479

12.

Choudhary R, Manohar P, Vecstaudza J, Yáñez-Gascón M J, Pérez Sánchez H, Nachimuthu R et al 2017 Mater. Sci. Eng. C 77 811

13.

Lin K L, Zhai W Y, Chang J, Zeng Y and Qian W J 2005 Ceram. Int. 31 323

14.

García-Páez I H, Pena P, Baudin C, Rodríguez M A, Cordoba E and De Aza A H 2016 Bol. Soc. Esp. Ceram. V. 55 1

15.

Choudhary R, Vecstaudza J, Krishnamurithy G, Balaji Raghavendran H R, Murali M R, Kamarul T et al 2016 Mater. Sci. Eng. C 68 89

16.

Vallet-Regi M, Salinas A J, Roman J and Gil M 1999 J. Mater. Chem. 9 515

17.

Liu X, Ding C and Chu P K 2004 Biomaterials 25 1755

18.

Kim H M, Himeno T, Kokubo T and Nakamura T 2005 Biomaterials 26 4366

19.

Hou X, Yin G, Chen X, Liao X, Yao Y and Huang Z 2011 Appl. Surf. Sci. 257 3417
Acknowledgements
The authors thank DST-FIST for the XRD, SEM facility and SAIF/IIT Madras for ICP-OES facility. This study was financially supported by Vellore Institute of Technology Research Grants for Engineering, Management and Science (VITRGEMS).
About this article
Cite this article
Lakshmi, R., Choudhary, R., Ponnamma, D. et al. Wollastonite/forsterite composite scaffolds offer better surface for hydroxyapatite formation. Bull Mater Sci 42, 107 (2019). https://doi.org/10.1007/s12034-019-1814-4
Received:

Accepted:

Published:
Keywords
Wollastonite

forsterite

composites

roughness

simulated body fluid

apatite