Abstract
Plain glass fibre-reinforced polymeric (GFRP) laminates and GFRP reinforced with randomly oriented short strips of shape memory alloy (SMA) were prepared by hand lay-up method. The SMA strip reinforcement was placed at 0.75 × thickness of the laminate with weight fractions of 2, 4 and 6%. The specimens were exposed to drop weight impact test and the experiments were conducted at a constant impact velocity of 2.80 m s−1 with different test temperatures such as 303, 333 and 363 K. The impact damage area was evaluated using lighting technique and fracture response was analysed using scanning electron microscopic (SEM) images. Absorption of impact energy and damage area due to low velocity impact were calculated. It was observed that with the higher temperature, the SMA/GFRP laminates exhibit marginally-enhanced damage resistance compared to the plain GFRP laminates. Also, addition of SMA reinforcement was not contributing much to the impact resistance at higher temperature.
Access options
Buy single article
Instant access to the full article PDF.
USD 39.95
Price excludes VAT (USA)
Tax calculation will be finalised during checkout.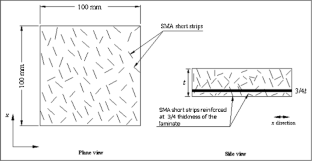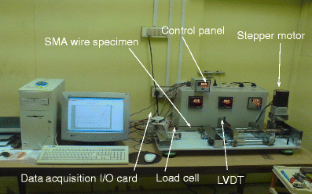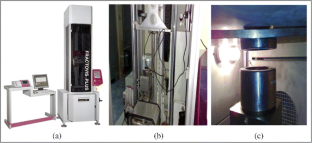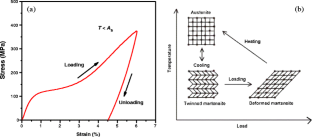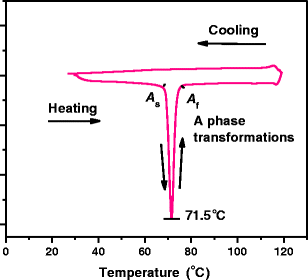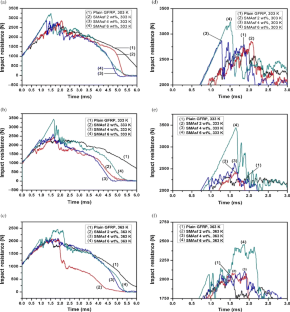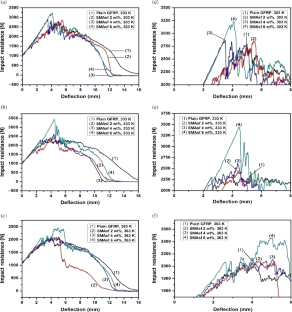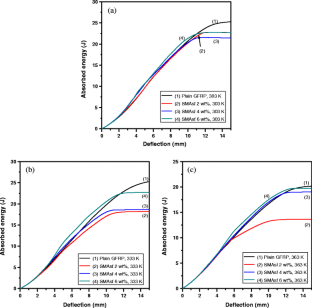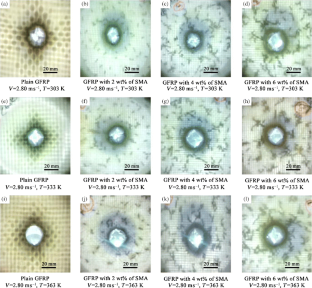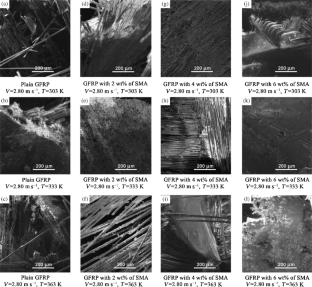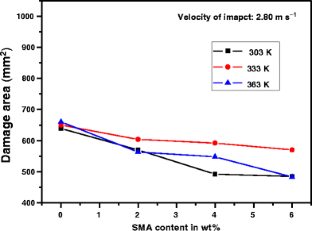 References
Abrate S 1991 Appl. Mech. Rev. 44 155

Kang K W and Kim K 2006 Composite Part A 37 1451

Zhang R -X, Ni Q -Q, Natsuki T and Iwamoto M 2007 Compos. Struct. 79 90

Roh H and Kim H 2002 Compos. Struct. 56 175

Tsoi K A, Stalmans R, Schrooten J, Wevers M and Mai Y W 2003 Mater. Sci. Eng. A 342 207

Karasek M L, Strait H L, Amateau M F and Runt P 1995 J. Camps Technol. Res. 171 11

Bibo G A, Leicy D, Hogg P and Kemp M 1994 Compos. 25 414

Ibekwe S, Mensah P F, Li G, Pang S S and Stubblefield M A 2007 Compos. Struct. 79 12

Kang K W, Kim H J and Kim J K 2007 J. Mech. Sci. Technol. 21 1682

Metin Sayer, Numan B Bektas, Ersin Demir and Hasan Callioglu 2012, Composite Part B 43 2152

Amin Salehi-Khojin, Mohammad Mahinfalah, Reza Bashirzadeh and Brian Freeman 2007, J. Compos. Struct. 78 197

Amal A M Badawy 2012, Ain Shams Eng. J. 3 105

Xu Y, Otsuka K, Nagai H, Yoshida H, Asai M and Kishi T 2003 Scripta Mater. 49 587

Ki-Weon Kang and Jung-Kyu Kim 2009, Compos. Struct. 88 455

Pazhanivel K, Bhaskar G B, Arunachalam S, Hariharan V and Elayaperumal A 2012 Appl. Mech. Mater. 632 110–116

Pazhanivel K, Bhaskar G B, Elayaperumal A, Anandan P and Arunachalam S 2015 Arab. J. Sci. Eng. 40 1111

Raghavan J, Trevor Berthikerkie, Shawna Boyko, Mike Kupriyanav, Rajabakse N and Ben Yu 2010, Composite Part B 41 214

Lau K-T, Ling H-Y and Zhou L-M 2004, Smart Mater. Struct. 13 364

Ni Q-Q, Zhang R-X, Natsuki T and Iwamoto M 2007 Compos. Struct. 79 501
Acknowledgements
Pazhanivel is grateful to Prof BTN Sridhar, Anna University, for the fruitful discussion and encouragement. He also acknowledges the help rendered by Mr B Balaji for his help in carrying out the experiments.
About this article
Cite this article
PAZHANIVEL, K., BHASKAR, G.B., ELAYAPERUMAL, A. et al. Influence of SMA reinforcement on the impact resistance of GFRP composite laminates under different temperatures. Bull Mater Sci 39, 889–899 (2016). https://doi.org/10.1007/s12034-016-1201-3
Received:

Accepted:

Published:

Issue Date:

DOI: https://doi.org/10.1007/s12034-016-1201-3
Keywords
GFRP laminates

shape memory alloy

low velocity impact

impact resistance

SEM