Abstract
The efficacy and benefits of ketogenic diets (KD) have recently been gaining worldwide and remain a controversial topic in oncology. This systematic review therefore presents and evaluates the clinical evidence on isocaloric KD dietary regimes and reveals that evidence supporting the effects of isocaloric ketogenic dietary regimes on tumor development and progression as well as reduction in side effects of cancer therapy is missing. Furthermore, an array of potential side effects should be carefully considered before applying KD to cancer patients. In regard to counseling cancer patients considering a KD, more robust and consistent clinical evidence is necessary before the KD can be recommended for any single cancer diagnosis or as an adjunct therapy.
Access options
Buy single article
Instant access to the full article PDF.
USD 39.95
Price excludes VAT (USA)
Tax calculation will be finalised during checkout.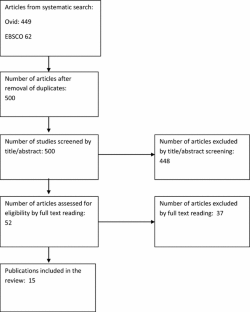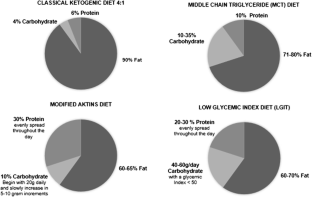 References
Maschke J, Kruk U, Kastrati K, Kleeberg J, Buchholz D, Erickson N, et al. Nutritional care of cancer patients: a survey on patients' needs and medical care in reality. Int J Clin Oncol. 2016. doi:10.1007/s10147-016-1025-6.

Allen BG, Bhatia SK, Anderson CM, Eichenberger-Gilmore JM, Sibenaller ZA, Mapuskar KA, et al. Ketogenic diets as an adjuvant cancer therapy: history and potential mechanism. Redox Biol. 2014;2:963–70. doi:10.1016/j.redox.2014.08.002.

Smyl C. Ketogenic diet and cancer—a perspective. Recent Results Cancer Res. 2016;207:233–40. doi:10.1007/978-3-319-42118-6_11.

Branco AF, Ferreira A, Simoes RF, Magalhaes-Novais S, Zehowski C, Cope E, et al. Ketogenic diets: from cancer to mitochondrial diseases and beyond. Eur J Clin Invest. 2016;46(3):285–98. doi:10.1111/eci.12591.

Neuropädiatrie GF. S1-Leitline 022/21: Ketogene Diäten. AWMF Online Register; 2014.

Wheless JW. History of the ketogenic diet. Epilepsia. 2008;49(Suppl 8):3–5. doi:10.1111/j.1528-1167.2008.01821.x.

Hartman AL, Vining EP. Clinical aspects of the ketogenic diet. Epilepsia. 2007;48(1):31–42. doi:10.1111/j.1528-1167.2007.00914.x.

Henderson CB, Filloux FM, Alder SC, Lyon JL, Caplin DA. Efficacy of the ketogenic diet as a treatment option for epilepsy: meta-analysis. J Child Neurol. 2006;21(3):193–8.

Kossoff EH, Wang HS. Dietary therapies for epilepsy. Biomed J. 2013;36(1):2–8. doi:10.4103/2319-4170.107152.

Lee PR, Kossoff EH. Dietary treatments for epilepsy: management guidelines for the general practitioner. Epilepsy Behav. 2011;21(2):115–21. doi:10.1016/j.yebeh.2011.03.008.

Ye F, Li XJ, Jiang WL, Sun HB, Liu J. Efficacy of and patient compliance with a ketogenic diet in adults with intractable epilepsy: a meta-analysis. J Clin Neurol. 2015;11(1):26–31. doi:10.3988/jcn.2015.11.1.26.

Bergqvist AG, Schall JI, Gallagher PR, Cnaan A, Stallings VA. Fasting versus gradual initiation of the ketogenic diet: a prospective, randomized clinical trial of efficacy. Epilepsia. 2005;46(11):1810–9. doi:10.1111/j.1528-1167.2005.00282.x.

Neal EG, Chaffe H, Schwartz RH, Lawson MS, Edwards N, Fitzsimmons G, et al. The ketogenic diet for the treatment of childhood epilepsy: a randomised controlled trial. Lancet Neurol. 2008;7(6):500–6. doi:10.1016/S1474-4422(08)70092-9.

Vander Heiden MG, Cantley LC, Thompson CB. Understanding the Warburg effect: the metabolic requirements of cell proliferation. Science. 2009;324(5930):1029–33. doi:10.1126/science.1160809.

Huebner J, Marienfeld S, Abbenhardt C, Ulrich C, Muenstedt K, Micke O, et al. Counseling patients on cancer diets: a review of the literature and recommendations for clinical practice. Anticancer Res. 2014;34(1):39–48.

Hubner J, Marienfeld S, Abbenhardt C, Ulrich CM, Loser C. How useful are diets against cancer? Dtsch Med Wochenschr. 2012;137(47):2417–22. doi:10.1055/s-0032-1327276.

Arends J, Bachmann P, Baracos V, Barthelemy N, Bertz H, Bozzetti F, et al. ESPEN guidelines on nutrition in cancer patients. Clin Nutr. 2016. doi:10.1016/j.clnu.2016.07.015.

EPaOoC (EPOC). EPOC resources for review authors. Norwegian Knowledge Centre for the Health Services. http://epoc.cochrane.org/epoc-specific-resources-review-authors.

Fearon KC, Borland W, Preston T, Tisdale MJ, Shenkin A, Calman KC. Cancer cachexia: influence of systemic ketosis on substrate levels and nitrogen metabolism. Am J Clin Nutr. 1988;47(1):42–8.

Nebeling LC, Miraldi F, Shurin SB, Lerner E. Effects of a ketogenic diet on tumor metabolism and nutritional-status in pediatric oncology patients—2 case-reports. J Am Coll Nutr. 1995;14(2):202–8.

Bozzetti F, Cozzaglio L, Gavazzi C, Brandi S, Bonfanti G, Lattarulo M, et al. Total nutritional manipulation in humans: report of a cancer patient. Clin Nutr. 1996;15(4):207–9.

Branca JJV, Pacini S, Ruggiero M. Effects of pre-surgical vitamin D supplementation and ketogenic diet in a patient with recurrent breast cancer. Anticancer Res. 2015;35(10):5525–32.

Klement RJ, Sweeney RA. Impact of a ketogenic diet intervention during radiotherapy on body composition: I. Initial clinical experience with six prospectively studied patients. BMC Res Notes. 2016;9:143. doi:10.1186/s13104-016-1959-9.

Rossi-Fanelli F, Franchi F, Mulieri M, Cangiano C, Cascino A, Ceci F, et al. Effect of energy substrate manipulation on tumour cell proliferation in parenterally fed cancer patients. Clin Nutr. 1991;10(4):228–32.

Chu-Shore CJ, Thiele EA. Tumor growth in patients with tuberous sclerosis complex on the ketogenic diet. Brain Dev. 2010;32(4):318–22. doi:10.1016/j.braindev.2009.04.009.

Bozzetti F, Gavazzi C, Mariani L, Crippa F. Glucose-based total parenteral nutrition does not stimulate glucose uptake by humans tumours. Clin Nutr. 2004;23(3):417–21. doi:10.1016/j.clnu.2003.09.012.

Schmidt M, Pfetzer N, Schwab M, Strauss I, Kammerer U. Effects of a ketogenic diet on the quality of life in 16 patients with advanced cancer: a pilot trial. Nutr Metab (Lond). 2011;8(1):54. doi:10.1186/1743-7075-8-54.

Fine EJ, Segal-Isaacson CJ, Feinman RD, Herszkopf S, Romano MC, Tomuta N, et al. Targeting insulin inhibition as a metabolic therapy in advanced cancer: a pilot safety and feasibility dietary trial in 10 patients. Nutrition. 2012;28(10):1028–35. doi:10.1016/j.nut.2012.05.001.

Schroeder U, Himpe B, Pries R, Vonthein R, Nitsch S, Wollenberg B. Decline of lactate in tumor tissue after ketogenic diet: in vivo microdialysis study in patients with head and neck cancer. Nutr Cancer. 2013;65(6):843–9. doi:10.1080/01635581.2013.804579.

Rieger J, Bahr O, Maurer GD, Hattingen E, Franz K, Brucker D, et al. ERGO: a pilot study of ketogenic diet in recurrent glioblastoma. Int J Oncol. 2014;44(6):1843–52. doi:10.3892/ijo.2014.2382.

Champ CE, Palmer JD, Volek JS, Werner-Wasik M, Andrews DW, Evans JJ, et al. Targeting metabolism with a ketogenic diet during the treatment of glioblastoma multiforme. J Neurooncol. 2014;117(1):125–31. doi:10.1007/s11060-014-1362-0.

Jansen N, Walach H. The development of tumours under a ketogenic diet in association with the novel tumour marker TKTL1: a case series in general practice. Oncol Lett. 2016;11(1):584–92. doi:10.3892/ol.2015.3923.

Tan-Shalaby JL, Carrick J, Edinger K, Genovese D, Liman AD, Passero VA, et al. Modified Atkins diet in advanced malignancies—final results of a safety and feasibility trial within the Veterans Affairs Pittsburgh Healthcare System. Nutr Metab (Lond). 2016;13:52. doi:10.1186/s12986-016-0113-y.

Kossoff EH, Hartman AL. Ketogenic diets: new advances for metabolism-based therapies. Curr Opin Neurol. 2012;25(2):173–8. doi:10.1097/WCO.0b013e3283515e4a.

Kossoff EH. International consensus statement on clinical implementation of the ketogenic diet: agreement, flexibility, and controversy. Epilepsia. 2008;49(Suppl 8):11–3. doi:10.1111/j.1528-1167.2008.01823.x.

Keene DL. A systematic review of the use of the ketogenic diet in childhood epilepsy. Pediatr Neurol. 2006;35(1):1–5. doi:10.1016/j.pediatrneurol.2006.01.005.

Klein P, Tyrlikova I, Mathews GC. Dietary treatment in adults with refractory epilepsy: a review. Neurology. 2014;83(21):1978–85. doi:10.1212/WNL.0000000000001004.

Neal EG, Chaffe H, Schwartz RH, Lawson MS, Edwards N, Fitzsimmons G, et al. A randomized trial of classical and medium-chain triglyceride ketogenic diets in the treatment of childhood epilepsy. Epilepsia. 2009;50(5):1109–17. doi:10.1111/j.1528-1167.2008.01870.x.

Sharma S, Sankhyan N, Gulati S, Agarwala A. Use of the modified Atkins diet for treatment of refractory childhood epilepsy: a randomized controlled trial. Epilepsia. 2013;54(3):481–6. doi:10.1111/epi.12069.

Levy RG, Cooper PN, Giri P. Ketogenic diet and other dietary treatments for epilepsy. Cochrane Database Syst Rev. 2012;3:CD001903. doi:10.1002/14651858.CD001903.pub2.
Ethics declarations
Conflict of interest
Nicole Erickson has received a speaker honorarium from B. Braun, CSL-Behring and Fresenius Kabi. The content of these talks was not related to the content of this article. A. Boscheri, B. Linke and J. Huebner declare no conflict of interest.
Ethical approval
This article does not contain any studies with human participants or animals performed by any of the authors and therefore did not require ethical approval.
About this article
Cite this article
Erickson, N., Boscheri, A., Linke, B. et al. Systematic review: isocaloric ketogenic dietary regimes for cancer patients. Med Oncol 34, 72 (2017). https://doi.org/10.1007/s12032-017-0930-5
Received:

Accepted:

Published:

DOI: https://doi.org/10.1007/s12032-017-0930-5
Keywords
Cancer

Ketogenic diet

Nutrition

Cancer diet

Low carbohydrate

Oncology