Abstract
DNA methylation and demethylation play an important role in neuropathic pain. In general, DNA methylation of CpG sites in the promoter region impedes gene expression, whereas DNA demethylation contributes to gene expression. Here, we evaluated the methylation status of CpG sites in genomic DNA promoter regions in dorsal root ganglions (DRGs) of diabetic neuropathic pain (DNP) mice. In our research, streptozotocin (STZ) was intraperitoneally injected into mice to construct DNP models. The DNP mice showed higher fasting blood glucose (above 11.1 mmol/L), lower body weight, and mechanical allodynia than control mice. Whole-genome bisulfite sequencing (WGBS) revealed an altered methylation pattern in CpG sites in the DNA promoter regions in DRGs of DNP mice. The results showed 376 promoter regions with hypermethylated CpG sites and 336 promoter regions with hypomethylated CpG sites. In addition, our data indicated that altered DNA methylation occurs primarily on CpG sites in DNA promoter regions. The Kyoto Encyclopedia of Genes and Genomes (KEGG) pathway analysis revealed that differentially methylated CpG sites annotated genes were involved in activities of the nervous and sensory systems. Enrichment analysis indicated that genes in these pathways contributed to diabetes or pain. In conclusion, our study enriched the role of DNA methylation in DNP.
Access options
Buy single article
Instant access to the full article PDF.
US$ 39.95
Tax calculation will be finalised during checkout.
Subscribe to journal
Immediate online access to all issues from 2019. Subscription will auto renew annually.
US$ 119
Tax calculation will be finalised during checkout.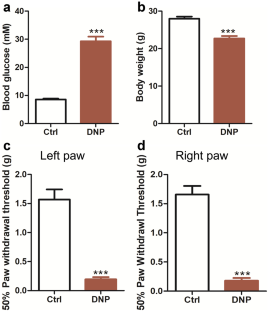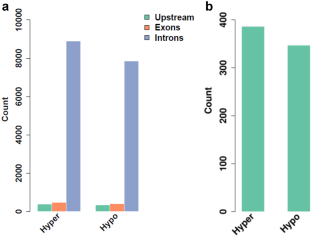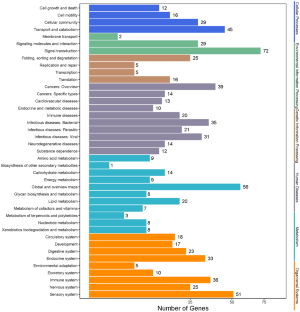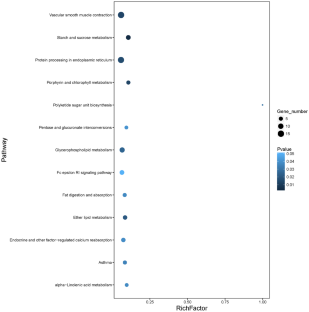 Data Availability
All data and materials described in the study are available from the corresponding author on reasonable request.
Abbreviations
DNP:

Diabetic neuropathic pain

DRG:

Dorsal root ganglion

KEGG:

Kyoto Encyclopedia of Genes and Genomes

P2X3R:

Purinergic P2X ligand-gated ion channel 3 receptor

PWT:

Paw withdrawal threshold

STZ:

Streptozotocin

WGBS:

Whole-genome bisulfite sequencing
Funding
This work was supported by the National Natural Science Foundation of China (grant no. 81971037 to F. Yang, 81870865 to W. Cui), the Beijing Natural Science Foundation Program and Scientific Research Key Program of Beijing Municipal Commission of Education (KZ201910025026 to F. Yang), Support Project of High-level Teachers in Beijing Municipal Universities in the Period of 13th Five–year Plan (CIT&TCD201904092 to Q. Li), and Beijing Postdoctoral Research Foundation (grant no. ZZ 2019–01 to W. Chen).
Ethics declarations
Ethics Approval and Consent to Participate
All animal procedures were approved by the experimental animal ethics committee of Capital Medical University and were performed in accordance with the National Institute of Health Guidelines for the Treatment Animals. The manuscript does not contain any study on human participants.
Consent for Publication
All co-authors have agreed to the submission of the final manuscript.
Competing Interests
The authors declare no competing interests.
Additional information
Publisher's Note
Springer Nature remains neutral with regard to jurisdictional claims in published maps and institutional affiliations.
About this article
Cite this article
Chen, W., Lan, T., Sun, Q. et al. Whole Genomic DNA Methylation Profiling of CpG Sites in Promoter Regions of Dorsal Root Ganglion in Diabetic Neuropathic Pain Mice. J Mol Neurosci (2021). https://doi.org/10.1007/s12031-021-01847-1
Received:

Accepted:

Published:
Keywords
Diabetic neuropathic pain

DNA methylation

Dorsal root ganglion

CpG