This is a preview of subscription content, log in to check access.
Access options
Buy single article
Instant access to the full article PDF.
US$ 39.95
Price includes VAT for USA
Subscribe to journal
Immediate online access to all issues from 2019. Subscription will auto renew annually.
US$ 99
This is the net price. Taxes to be calculated in checkout.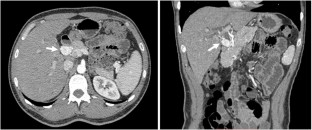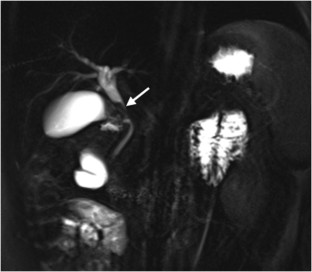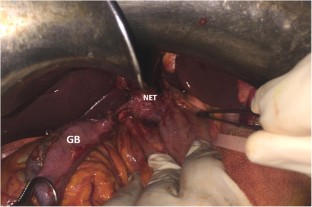 References
1.

Bhandarwar AH, Shaikh TA, Borisa AD, Palep JH, Patil AS, and Manke AA, "Primary neuroendocrine tumor of the left hepatic duct: a case report with review of the literature," Case Rep Surg, vol. 2012, 2012.

2.

Michalopoulos N, Papavramidis TS, Karayannopoulou G, Pliakos I, Papavramidis ST, Kanellos I. Neuroendocrine tumors of extrahepatic biliary tract. Pathol Oncol Res. 2014;20(4):765–75.

3.

Malecki EA, Acosta R, Twaddell W, Heller T, Manning MA, Darwin P. Endoscopic diagnosis of a biliary neuroendocrine tumor. Gastrointest Endosc. 2009;70(6):1275–6.

4.

Chang S, Choi D, Lee SJ, Lee WJ, Park MH, Kim SW, et al. Neuroendocrine neoplasms of the gastrointestinal tract: classification, pathologic basis, and imaging features. RadioGraphics. 2007;27(6):1667–79.

5.

Kihara Y, Yokomizo H, Urata T, Nagamine M, Hirata T. A case report of primary neuroendocrine carcinoma of the perihilar bile duct. BMC Surg. 2015;15(1):125.

6.

Modlin IM, Lye KD, Kidd M. A 5-decade analysis of 13,715 carcinoid tumors. Cancer. 2003;97(4):934–59.

7.

Sánchez Cabús S, Pittau G, Sebagh M, Cherqui D. Primary non-functioning neuroendocrine tumor of the extrahepatic bile duct. Rev Esp Enfermedades Dig. 2016;109.

8.

Squillaci S, Marchione R, Piccolomini M, Colombo F, Bucci F, Bruno M, et al. Well-differentiated neuroendocrine carcinoma (malignant carcinoid) of the extrahepatic biliary tract: report of two cases and literature review. Apmis. 2010;118(8):543–56.

9.

Walter T, Brixi-Benmansour H, Lombard-Bohas C, Cadiot G. New treatment strategies in advanced neuroendocrine tumours. Dig Liver Dis Off J Ital Soc Gastroenterol Ital Assoc Study Liver. Feb. 2012;44(2):95–105.
Ethics declarations
Conflict of Interest
The authors declare that they have no conflicts of interest.
Additional information
Publisher's Note
Springer Nature remains neutral with regard to jurisdictional claims in published maps and institutional affiliations.
About this article
Cite this article
Chaouch, M.A., Dougaz, M.W., Ferjaoui, W. et al. A Case Report of a Primary Neuroendocrine Tumour of the Proximal Common Bile Duct. J Gastrointest Canc 50, 1048–1050 (2019). https://doi.org/10.1007/s12029-019-00208-x