This is a preview of subscription content,
to check access.
Access this article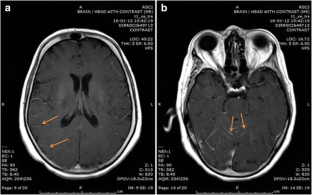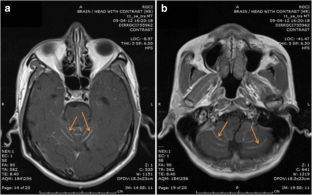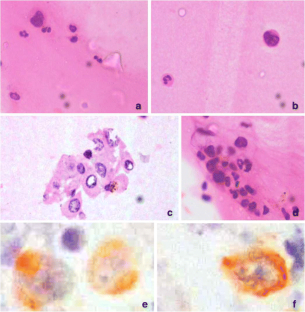 References
Randi G, Malvezzi M, Levi F, Ferlay J, Negri E, Franceschi S, et al. Epidemiology of biliary tract cancers: an update. Ann Oncol. 2009;20:146–59.

Win AZ, Aparici CM. Rare case of gallbladder cancer presenting with meta-stasis to bone and brain in an African American male discovered by F18-FDG PET/CT. J Biomed Graph Comput. 2013;3:24–9.

Marcal L, Viswanathan C, Szklaruk J. Computed tomography. In: Thomas CR, Fuller CD, editors. Biliary tract and gallbladder cancer: diagnosis and therapy. New York: Demos Medical Publishing; 2009. p. 141–66.

Deeb LS, Yamout BI, Shamseddine AI, et al. Meningeal carcinomatosis as the presenting manifestation of gastric adenocarcinoma. Am J Gastroenterol. 1997;92(2):329–31.

Kokkoris CP. Leptomeningeal carcinomatosis. How does cancer reach the pia-arachnoid? Cancer. 1983;51(1):154–60.

Wasserstrom WR, Glass JP, Posner JB. Diagnosis and treatment of leptomeningeal metastases from solid tumors: experience with 90 patients. Cancer. 1982;49:759–72.

Kusumoto T, Kimura Y, Sugiyama M, Ohta M, Tsutsumi N, Sakaguchi Y, et al. Leptomeningeal carcinomatosis originating from advanced gastric cancer—a report of three cases and review of the literatures. Fukuoka Igaku Zasshi. 2013;104(11):456–63.

Miyagui T, Luchemback L, Teixeira GH, de Azevedo KM. Meningeal carcinomatosis as the initial manifestation of a gallbladder adenocarcinoma associated with a Krukenberg tumor. Rev Hosp Clin Fac Med Sao Paulo. 2003;58(3):169–72.

Hawkins D, Brown D. Meningeal carcinomatosis. Can Med Assoc J. 1963;88:225–8.

Thomas JE, Falls E, Velasco ME, et al. Diagnostic value of immunocytochemistry in leptomeningeal tumor dissemination—a report of two cases. Arch Pathol Lab Med. 2000;124(5):759–61.

Jorda M, Ganjei-Azar P, Nadji M. Cytologic characteristics of meningeal carcinomatosis. Arch Neurol. 1998;55(2):181–94.

Gonzales-Vitale JC, Garcia-Bunuel R. Meningeal carcinomatosis. Cancer. 1976;37(6):2906–11.

Olson ME, Chernik NL, Posner JB. Infiltration of the leptomeninges by systemic cancer—a clinical and pathologic study. Arch Neurol. 1974;30(2):122–37.

Huffman JL, Yeatman TJ, Smith JB. Leptomeningeal carcinomatosis: a sequela of cholangiocarcinoma. Am Surg. 1997;63(4):310–3.
Conflict of Interest
None
Funding Support
None
About this article
Cite this article
Doval, D.C., Azam, S., Sinha, R. et al. A Report of Two Cases of Leptomeningeal Carcinomatosis Arising from Gallbladder Carcinoma. J Gastrointest Canc 46, 417–420 (2015). https://doi.org/10.1007/s12029-015-9719-y
Published:

Issue Date:

DOI: https://doi.org/10.1007/s12029-015-9719-y
Keywords