This is a preview of subscription content,
to check access.
Access this article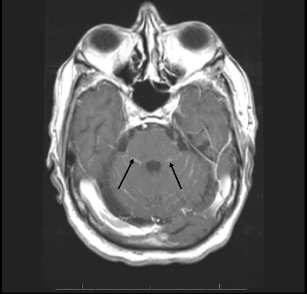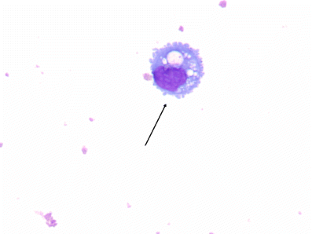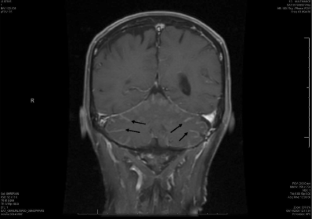 References
Grossman SA, Krabak MJ. Leptomeningeal carcinomatosis. Cancer Treat Rev. 1999;25:103.

Abeloff MD, Armitage JO, Niederhuber JE, et al. Abeloff's clinical oncology. 4th ed. Philadelphia: Churchill Livingstone/Elsevier Inc; 2008. p. 839–41.

Chamberlain MC. Neoplastic meningitis. Chamberlain MC. Oncologist. 2008;13(9):967–77.

Fauci AS, Braunwald E, Kasper DL, et al. (2008) Harrison's Principles of Internal Medicine. 17th ed. McGraw Hill. 2609–2611.

Devita VT, Lawrence TS, Rosenberg SA, et al. Principles and practice of oncology. 8th ed. Philadelphia: Lippincott Williams & Wilkins; 2008. p. 2474–4.

Glass JP, Melamed M, Chernik NL, Posner JB. Malignant cells in cerebrospinal fluid (CSF): the meaning of a positive CSF cytology. Neurology. 1979;29:1369–75.

Kesari S, Batchelor TT. Leptomeningeal metastases. Neurol Clin. 2003;21(1):25–66.

Prommer E. Palliative care case report: leptomeningeal carcinomatosis. J Palliat Med. 2006;9(4):1000–7.

Brem SS, Bierman PJ, Brem H, et al. (2011) NCCN clinical practice guidelines for Leptomeningeal Metastases. J Natl Compr Canc Netw 9:352–40

Koehler PJ. Use of corticosteroids in neuro-oncology. Anticancer Drugs. 1995;6:19–33.

Shapiro WR, Young DF, Mehta BM. Methotrexate: distribution in cerebrospinal fluid after intravenous, ventricular and lumbar injections. N Engl J Med. 1975;293:161.

Glantz MJ, Cole BF, Recht L, et al. High-dose intravenous methotrexate for patients with nonleukemicleptomeningeal cancer: is intrathecal chemotherapy necessary? J Clin Oncol. 1998;16:1561.

Glantz MJ, Jaeckle KA, Chamberlain MC, et al. A randomized controlled trial comparing intrathecal sustained-release cytarabine (DepoCyt) to intrathecal methotrexate in patients with neoplastic meningitis from solid tumors. Clin Cancer Res. 1999;5:3394.

Raj KP, Sanati H, Mehta RS, Zell JA. Need for a new treatment strategy: leptomeningeal carcinomatosis from gastric cancer. Anticancer Drugs. 2009;20(4):301–4.

Giglio P, Tremont-Lukats IW, Groves MD. Response of neoplastic meningitis from solid tumors to oral capecitabine (Xeloda). J Neurooncol. 2003;65:167.

Giglio P, Weinberg JS, Forman AD, Wolff R, Groves MD. Neoplastic meningitis in patients with adenocarcinoma of the gastrointestinal tract. Cancer. 2005;103(11):2355–62.

Abdo AA, Coderre S, Bridges RJ. Leptomeningeal carcinomatosis secondary to gastroesophageal adenocarcinoma: a case report and review of the literature. Can J Gastroenterol. 2002;16:807–11.

Shapiro WR, Johanson CE, Boogerd W. Treatment modalities for leptomeningeal metastases. SeminOncol. 2009;36(4 suppl 2):S46–54.
About this article
Cite this article
Aulakh, A.S., Buttar, A. & Piperdi, B. Leptomeningeal Carcinomatosis in Esophageal Cancer: Case Report and Review of Literature. J Gastrointest Canc 43 (Suppl 1), 84–88 (2012). https://doi.org/10.1007/s12029-011-9334-5
Published:

Issue Date:

DOI: https://doi.org/10.1007/s12029-011-9334-5
Keywords