Abstract
Autonomic disorders have previously been described in association with the antiphospholipid syndrome. The present study aimed to determine the clinical phenotype of patients in whom autonomic dysfunction was the initial manifestation of the antiphospholipid syndrome and to evaluate for autonomic neuropathy in these patients. This was a retrospective study of 22 patients evaluated at the University of Colorado who were found to have a disorder of the autonomic nervous system as the initial manifestation of antiphospholipid syndrome. All patients had persistent antiphospholipid antibody positivity and all patients who underwent skin biopsy were found to have reduced sweat gland nerve fiber density suggestive of an autonomic neuropathy. All patients underwent an extensive evaluation to rule out other causes for their autonomic dysfunction. Patients presented with multiple different autonomic disorders, including postural tachycardia syndrome, gastrointestinal dysmotility, and complex regional pain syndrome. Despite most having low-titer IgM antiphospholipid antibodies, 13 of the 22 patients (59%) suffered one or more thrombotic event, but pregnancy morbidity was minimal. Prothrombin-associated antibodies were helpful in confirming the diagnosis of antiphospholipid syndrome. We conclude that autonomic neuropathy may occur in association with antiphospholipid antibodies and may be the initial manifestation of the syndrome. Increased awareness of this association is important, because it is associated with a significant thrombotic risk and a high degree of disability. In addition, anecdotal experience has suggested that antithrombotic therapy and intravenous immunoglobulin therapy may result in significant clinical improvement in these patients.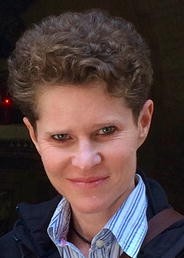 Access options
Buy single article
Instant access to the full article PDF.
US$ 39.95
Tax calculation will be finalised during checkout.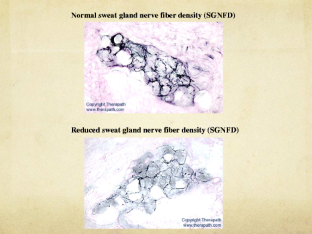 References
1.

Hughes GRV. Thrombosis, abortion, cerebral disease and the lupus anticoagulant. BMJ. 1983;287:1088–9.

2.

Rodriques CE, Carvalho JF, Shoenfeld Y. Neurological manifestations of antiphospholipid syndrome. Eur J Clin Invest. 2010;40(4):350–9.

3.

Yelnik CM, Kozora E, Appenzeller S. Non-stroke central neurologic manifestations in antiphospholipid syndrome. Curr Rheumatol Rep. 2016;18:11–20.

4.

Hughes GRV. Connective tissue disease and the skin. Clin Exp Dermatol. 1984;9:534–44.

5.

Tsutsumi A, Horita T, Ohmuro J, et al. Reflex sympathetic dystrophy in a patient with the antiphospholipid syndrome. Lupus. 1999;8:471–3.

6.

Bilora F, Biasiolo M, Zancan A, et al. Autonomic dysfunction and primary antiphospholipid syndrome: a frequent and frightening correlation? Int J Gen Med. 2012;5:339–43.

7.

Garcia C, Perandini L, Seguro L, et al. Impaired aerobic exercise capacity and cardiac autonomic control in primary antiphospholipid syndrome. Lupus. 2013;22:928–31.

8.

Schofield JR, Blitshteyn S, Shoenfeld Y, Hughes GRV. Postural tachycardia syndrome (POTS) and other autonomic disorders in antiphospholipid (Hughes) syndrome (APS). Lupus. 2014;23:697–702.

9.

Blitshteyn S. Autoimmune markers and autoimmune disorders in patients with postural tachycardia syndrome (POTS). Lupus. 2015;24:1364–9.

10.

Miyakis S, Lockshin MD, Atsumi T, et al. International consensus statement on an update of the classification criteria for definite antiphospholipid syndrome (APS). J Thromb Haemost. 2006;4:295–306.

11.

Sheldon RS, Grubb BP, Olshanksy B, Shen W, Calkins G, Brignole M, et al. 2015 Heart Rhythm Society expert consensus statement on the diagnosis and treatment of postural tachycardia syndrome, inappropriate sinus tachycardia, and vasovagal syncope. Heart Rhythm. 2015;12(6):e41–63.

12.

Harden RN, Bruel S, Perez RSGM, Birklein F, Marinus J, Maihofner C. Validation of proposed diagnostic criteria (the "Budapest Criteria") for complex regional pain syndrome. Pain. 2010;150(2):268–74.

13.

Joint Task Force of the EFNS and the PNS and European Federation of Neurological Societies/Peripheral Nerve Society Guideline on the Use of Skin Biopsy in the Diagnosis of Small Fiber Neuropathy. Report of a joint task force of the European Federation of Neurological Societies and the Peripheral Nerve Society. Journal of the Peripheral Nervous System. 2010;15(2):79–92.

14.

Gibbons CH, Illigens BMW, Wang N, Freeman R. Quantification of sweat gland innervation: a clinical-pathological correlation. Neurology. 2009;72:1479–86.

15.

Lauria G, Bakkers M, Schmitz C, Lombardi R, Penza P, Devigili G. Intraepidermal nerve fiber density at the distal leg: a worldwide normative reference study. J Peripher Nerv Syst. 2010;15(3):202–7.

16.

Chighizola CB, Ubiali T, Meroni PL. Treatment of thrombotic antiphospholipid syndrome: the rationale of current management—an insight into future approaches. J Immunol Res. 2015;5:1–20.

17.

Berger MJ, Kimpinski K. Test-retest reliability of quantitative sudomotor axon reflex testing. J Clin Neurophysiol. 2013;30:308–12.

18.

Karlsson P, Nyengaard JR, Polydefkis M, Jensen TS. Structural and functional assessment of skin nerve fibers in small-fibre pathology. Eur J Pain. 2015;19:1059–70.

19.

Wang L, Hilliges M, Jernberg T, Wiegleb-Edström D, Johansson O. Protein gene product 9.5-immunoreactive nerve fibres and cells in human skin. Cell Tissue Res. 1990;261:25–33.

20.

Oaklander AL, Klein MM. Evidence of small-fiber polyneuropathy in unexplained, juveline-onset, widespread pain syndromes. Pediatrics. 2013;131(4):e1091–100.

21.

Goebel A. Complex regional pain syndrome in adults. Rheum (Oxford). 2011;50:1739–50.

22.

Gazit Y, Nahir AM, Grahame R, Jacob G. Dysautonomia in the joint hypermobility syndrome. Am J Med. 2003;115(1):33–40.

23.

Schofield JR. Case 9-2014: a woman with increasing dyspnea [letter to the editor]. N Engl J Med. 2014;371(4):387–9.

24.

Pierangeli SS, Colden-Stanfield M, Liu X, Barker JH, Anderson GL, Harris EN. Antiphospholipid antibodies from antiphospholipid syndrome patients activate endothelial cells in vitro and in vivo. Circulation. 1999;99:1997–2002.

25.

Riboldi P, Gerosa M, Raschi M, Testoni C, Meroni PL. Endothelium as a target for antiphospholipid antibodies. Immunobiology. 2003;207:29–36.

26.

Kluger BM, Hughes RL, Anderson CA, Hassell KL. Non-traumatic carotid dissection and stroke associated with anti-phospholipid antibody syndrome: report of a case and review of the literature. Neurol India. 2008;56:77–8.

27.

Sibilia J, Hercelin D, Gottenberg JE, Goetz J, Dietemann JL, Harle JR, et al. Cervico-cranial arterial dissection and antiphospholipid syndrome: is there a link? Am J Med. 2004;116:138–9.

28.

Asherson R, Gaimpaulo D, Singh S, Sulman L. Dramatic response of severe headaches to anticoagulation in a patient with antiphospholipid syndrome. J Clin Rheumatol. 2007;13(3):173–4.

29.

Hughes GRV, Cuadrado MJ, Khamastha MA, Sanna G. Headache and memory loss: rapid response to heparin in the antiphospholipid syndrome. Lupus. 2001;10:778.

30.

Cuadrado MJ, Khamashta MA, Hughes GRV. Migraine and stroke in young women. Q J Med. 2002;93:317–9.

31.

Hughes GRV. Antiphospholipid syndrome, migraine and stroke. Lupus. 2010;555-6

32.

Ziporen L, Polak-Charcon S, Korczyn DA, Goldberg I, Afek A, Kopolovic J, et al. Neurological dysfunction associated with antiphospholipid syndrome: Histopathological brain findings of thrombotic changes in a mouse model. Clin Dev Immunol. 2004;11(1):67–75.

33.

Leach IH, Lennox G, Jaspan T, Lowe J. Antiphospholipid antibody syndrome presenting with complex partial seizures and transient ischemic attacks due to widespread small cerebral arterial thrombosis. Neuropathol Appl Neurobiol. 1989;15(6):579–84.

34.

Westerman EM, Miles JM, Backonja M, Sundstrom WR. Neuropathologic findings in multi-infarct dementia associated with anticardiolipin antibody. Evidence for endothelial injury as the primary event. Arthritis Rheum. 1992;35(9):1038–41.

35.

Offley SC, Guo TZ, Wei T, Clark JD, Vogel H, Lindsey DP. Capsaicin-sensitive sensory neurons contribute to the maintenance of trabecular bone integrity. J Bone Miner Res. 2005;20(2):257–67.

36.

Carecchio M, Cantello R, Comi C. Revisiting the molecular mechanisms of neurological manifestations in antiphospholipid syndrome: beyond vascular damage. J Immunol Res. 2014;2014:1–9.

37.

Dahan S, Tomljenovic L, Shoenfeld Y. Postural orthostatic tachycardia syndrome (POTS)—a novel member of the autoimmune family. Lupus. 2016;3:339–42.

38.

Birnbaum J. Peripheral nervous system manifestations of Sjogren syndrome: clinical patterns, diagnostic paradigms, etiopathogenesis, and therapeutic strategies. Neurologist. 2010;16(5):287–97.

39.

Adamec I, Bilić E, Lovrić M, Habek M. Postural orthostatic tachycardia syndrome (POTS) as presenting symptom of CIDP. [letter to the editor]. Neurol Sci. 2016;37(7):1163–6.

40.

Kanjwal K, Karabin B, Kanjwal Y, Grubb BP. Autonomic dysfunction presenting as postural orthostatic tachycardia syndrome in patients with multiple sclerosis. Int J Med Sci. 2010;7(2):62–7.

41.

Koopman FA, Tang MW, Vermeij J, de Hair MJ, Choi IY, Vervoordeldonk MJ, et al. Autonomic dysfunction: a predictive factor of risk to develop rheumatoid arthritis? EBioMedicine. 2016;6:231–7.

42.

Kampylafka E, Alexopoulos H, Dalakas MC, Tzioufas AG. Immunotherapies for neurological manifestations in the context of systemic autoimmune disease. Neurotherapeutics. 2016;13(1):132–46.

43.

Stojanovich L. Autonomic dysfunction in autoimmune rheumatic disease. Autoimmun Rev. 2009;8(7):569–72.

44.

Hughes GRV. Hughes syndrome/APS. 30 years on, what have we learnt? Opening talk at the 14th International Congress on antiphospholipid antibodies Rio de Janiero, October 2013. Lupus. 2014;23:400–6.
Acknowledgements
I would like to acknowledge Dr. Graham Hughes as the first to suspect the association of autonomic disease in APS dating back to his earliest descriptions of the syndrome in the 1980s, which have provided valuable insights. I thank Drs. Kathryn Hassell and Graham Hughes for their critical review of the manuscript. I thank Dr. Jennifer Hintzsche for statistical analysis of the data.
Ethics declarations
The study was approved by the Institutional Review Board of the University of Colorado Anschutz Medical Campus.
Conflict of interest
The author declares that she has no conflict of interest.
About this article
Cite this article
Schofield, J.R. Autonomic neuropathy—in its many guises—as the initial manifestation of the antiphospholipid syndrome. Immunol Res 65, 532–542 (2017). https://doi.org/10.1007/s12026-016-8889-4
Keywords
Autonomic neuropathy

Antiphospholipid syndrome

Postural tachycardia syndrome

Gastrointestinal dysmotility

Complex regional pain syndrome

Intravenous immunoglobulin