Abstract
This article describes two cases of fatal complications of urolithiasis. The first case discusses the development of fatal urosepsis in a patient with a known mental health issue. The patient had self-introduced a thermometer into her bladder, which led to stone formation around the thermometer and consequently to fatal urosepsis. The second case deals with a motor vehicle accident in which a passenger with pre-existing hydronephrosis suffered a kidney injury leading to fatal bleeding into the surrounding adipose tissue. To provide a wider context, the paper also discusses the fatal complications and origin of urolithiasis.
Access options
Buy single article
Instant access to the full article PDF.
USD 39.95
Price includes VAT (USA)
Tax calculation will be finalised during checkout.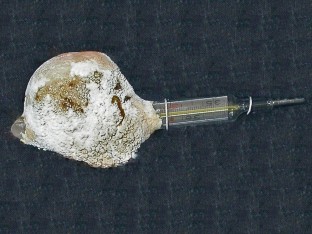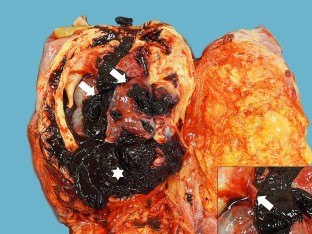 References
1.

Trinchieri A. Epidemiology of urolithiasis: an update. Clin Cases Miner Bone Metab. 2008;5:101–6.

2.

Bartoletti R, Cai T, Mondaini N, Melone F, Travaglini F, Carini M, et al. Epidemiology and risk factors in urolithiasis. Urol Int. 2007;79:3–7.

3.

Eknoyan G. History of urolithiasis. Clin Rev Bone Miner Metab. 2004;2:177–85.

4.

López M, Hoppe B. History, epidemiology and regional diversities of urolithiasis. Pediatr Nephrol. 2010;25:49–59.

5.

Finlayson B. Physicochemical aspects of urolithiasis. Kidney Int. 1978;13:344–60.

6.

Drach GW. Secondary and miscellaneous urolithiasis: medications, urinary diversions, and foreign bodies. Urol Clin North Am. 2000;27:269–73.

7.

Al-Mamari SA. Complications of urolithiasis. Urolithiasis in clinical practice. New York: Springer; 2017. p. 121–9.

8.

Byard RW. Urinary calculi, obstructive nephropathy and unexpected death. Forensic Sci Med Pathol. 2011;7:301–3.

9.

Voelzke BB, Leddy L. The epidemiology of renal trauma. Transl Androl Urol. 2014;3:143–9.

10.

Harrois A, Libert N, Duranteau J. Acute kidney injury in trauma patients. Curr Opin Crit Care. 2017;23:447–56.

11.

Saidi A, Bocqueraz F, Descotes J-L, Cadi P, Terrier N, Boillot B, et al. Blunt kidney trauma: a ten-year experience. Prog Urol. 2004;14:1125–31.
Ethics declarations
Ethical approval
All procedures performed in studies involving human participants were in accordance with the ethical standards of the institutional and national research committee and with the 1964 Helsinki declaration and its later amendments or comparable ethical standards.
Conflict of interest
The authors declare that they have no conflict of interest.
Additional information
Publisher's Note
Springer Nature remains neutral with regard to jurisdictional claims in published maps and institutional affiliations.
About this article
Cite this article
Hájková, V., Švecová, T., Uvíra, M. et al. Various fatal complications of urolithiasis. Forensic Sci Med Pathol 17, 513–516 (2021). https://doi.org/10.1007/s12024-021-00380-2
Accepted:

Published:

Issue Date:
Keywords
Urolithiasis

Urosepsis

Hydronephrosis

Trauma

Cause of death