Abstract
A 47-year-old previously-well woman was found dead on the floor of a shower cubicle on a property in rural South Australia. The impression of the attending doctor and police was of collapse due to natural disease. Although there was significant stenosing coronary artery atherosclerosis found at autopsy, cherry pink discoloration of tissues prompted measurement of the blood carboxyhemoglobin level which was found to be 55%. The source of the gas was a poorly-maintained hot water heater that was mounted on the inside wall of the shower. Construction of the shower using an impermeable concrete rain water tank had caused gas accumulation when the water heater malfunctioned. Had lethal carbon monoxide exposure not been identified others using the same shower unit would also have been at risk.
This is a preview of subscription content, log in to check access.
Access options
Buy single article
Instant access to the full article PDF.
US$ 39.95
Price includes VAT for USA
Subscribe to journal
Immediate online access to all issues from 2019. Subscription will auto renew annually.
US$ 99
This is the net price. Taxes to be calculated in checkout.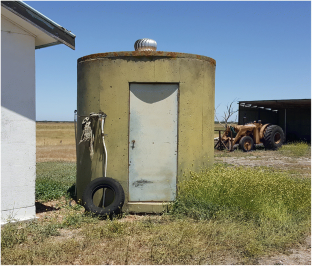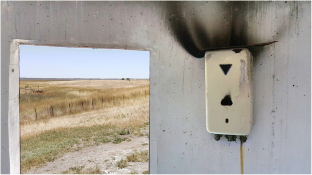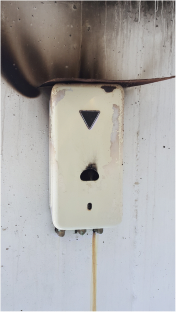 References
1.

Dueñas-Laita A, Ruiz-Mambrilla M, Gandía F, et al. Epidemiology of acute carbon monoxide poisoning in a Spanish region. J Toxicol Clin Toxicol. 2001;39:53–7.

2.

Blumenthal I. Carbon monoxide poisoning. J R Soc Med. 2001;94:270–2.

3.

Walker E. Carbon monoxide poisoning is still an underrecognised problem. Br Med J. 1999;319:1082–3.

4.

Mohankumar TS, Kanchan T, Pinakini KS, et al. Gas geyser – a cause of fatal domestic carbon monoxide poisoning. J Forensic Legal Med. 2012;19:490–3.

5.

Byard RW. Issues in the classification and pathological diagnosis of asphyxia. Aust J Forensic Sci. 2011;43:27–38.

6.

Sedda AF, Rossi G. Death scene evaluation in a case of fatal accidental carbon monoxide toxicity. Forensic Sci Int. 2006;164:164–7.

7.

Nielsen H, Johannessen AC. Carbon monoxide poisoning due to lack of maintenance of a natural gas boiler. Ugeskr Laeger. 1994;156:322–3.

8.

Jørgensen PH, Lings S. Carbon monoxide poisoning from a natural gas burner. Ugeskr Laeger. 1995;157:2452–3.

9.

Dong LM, Zhao H, Zhang MC, He M. Poisoning by exhaust gas of the imperfect combustion of natural gas: 22 cases study. Fa Yi Xue Za Zhi. 2014;30:352–4.

10.

Risser D, Bönsch A, Schneider B. Should coroners be able to recognize unintentional carbon monoxide-related deaths immediately at the death scene? J Forensic Sci. 1995;40:596–8.

11.

Langlois NEI. Digital image analysis of fingernail colour in cadavers comparing carbon monoxide poisoning to controls. Forensic Sci Med Pathol. 2010;6:9–12.

12.

Thomsen JL, Kardel T. Intoxication at home due to carbon monoxide production from gas water heaters. Forensic Sci Int. 1988;36:69–72.

13.

Chong CK, Senan P, Kumar GV. Carbon monoxide poisoning from gas water heater installed and operated in the bathroom. Med J Malaysia. 1997;52:169–71.

14.

Breindl D, Pollak S. A gas water heater as a means of suicide. Beitr Gerichtl Med. 1989;47:649–55.

15.

Risser D, Schneider B. Carbon monoxide-related deaths from 1984 to 1993 in Vienna, Austria. J Forensic Sci. 1995;40:368–71.
Ethics declarations
Ethical approval
This paper was approved by Forensic Science SA.
Conflict of interest
The authors declare that they have no conflicts of interest.
About this article
Cite this article
Heath, K., Byard, R.W. Lethal carbon monoxide toxicity in a concrete shower unit. Forensic Sci Med Pathol 15, 133–135 (2019). https://doi.org/10.1007/s12024-018-9990-x
Accepted:

Published:

Issue Date:
Keywords
Carbon monoxide

Asphyxia

Shower

Gas water heater

Malfunction