Abstract
The concept of spontaneous combustion has huge appeal as an historical fiction but it has no scientific background. However, in some deaths involving fire, a body can burn away virtually completely with minimal thermal destruction to the neighboring environment. We report an extraordinary case of the self-immolation of an elderly woman who set herself on fire with suicidal intentions. The unusual appearance and location of the body closely resembled the phenomenon of so-called spontaneous human combustion because the upper parts of the body were almost totally destroyed by fire, while the legs and surrounding structures remained almost untouched by flames. The results of all investigations proved that the woman set fire to her body using a box of matches and accelerants (concentrated ethanol and a solid firelighter). Near-total combustion of her body subsequently occurred during the postmortem period. The development of alleged spontaneous human combustion requires the following: ignition (external heat source), fuel (molten human fat), a wick (e.g. charred and porous clothing, bedding, or ground), time, and an optimal microclimate for gradual burning.
This is a preview of subscription content, log in to check access.
Access options
Buy single article
Instant access to the full article PDF.
US$ 39.95
Tax calculation will be finalised during checkout.
Subscribe to journal
Immediate online access to all issues from 2019. Subscription will auto renew annually.
US$ 99
Tax calculation will be finalised during checkout.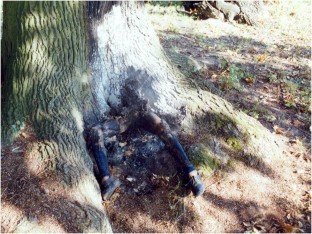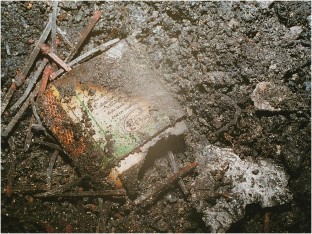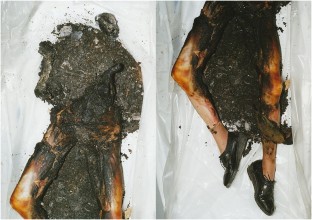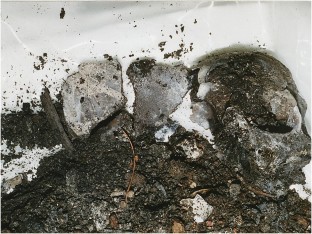 References
1.

Bohnert M. Burns and scalds. In: Siegel JA, Saukko PJ, editors. Encyclopedia of forensic sciences. Waltham: Academic Press; 2013. p. 11–4.

2.

Bass WM. Is it possible to consume a body completely in a fire? In: Rathbun TA, Buikstra JE, editors. Human identification: case studies in forensic anthropology. Springfield: Charles C Thomas; 1984. p. 159–67.

3.

Rutty GN. Fire deaths. In: Payne-James J, Busuttil A, Smock W, editors. Forensic medicine. Clinical and pathological aspects. London: Greenwich Medical Media; 2003. p. 349–73.

4.

Saukko P, Knight B. Knight's forensic pathology. 4th ed. Boca Raton: CRC Press; 2016. p. 322–4.

5.

Koljonen V, Kluger N. Spontaneous human combustion in the light of the 21st century. J Burn Care Res. 2012;33:e101–7.

6.

Byard RW. The mythology of "spontaneous" human combustion. Forensic Sci Med Pathol. 2016;12:350–2.

7.

Croft LB. Spontaneous human combustion in literature: some examples of the literary use of popular mythology. CLA Journal. 1989;32:335–47.

8.

Melville H. Redburn: his first voayage. New York: Harper & Brothers; 1849.

9.

Dickens C. Bleak House. London: Bradbury & Evans; 1853.

10.

Sully CJ, Walker GS, Langlois NEI. Review of autopsy reports of deaths relating to fire in South Australia 2000–2015. Forensic Sci Med Pathol. 2018;14:180–7.

11.

Zivkovic V, Nikolic S. Regarding the editorial "The autopsy evaluation of 'straightforward' fire deaths". Forensic Sci Med Pathol. 2018;14:419–20.

12.

Levi-Faict TW, Quatrehomme G. So-called spontaneous human combustion. J Forensic Sci. 2011;56:1334–9.

13.

DeHaan JD, Campbell SJ, Nurbakhsh S. Combustion of animal fat and its implications for the consumption of human bodies in fires. Sci Justice. 1999;39:27–38.

14.

DeHaan JD, Nurbakhsh S. Sustained combustion of an animal carcass and its implications for the consumption of human bodies in fires. J Forensic Sci. 2001;46:1076–81.

15.

Christensen AM. Experiments in the combustibility of the human body. J Forensic Sci. 2002;47:466–70.

16.

DeHaan JD. Sustained combustion of bodies: some observations. J Forensic Sci. 2012;57:1578–84.

17.

DeHaan JD. Kirk's fire investigation. 4th ed. Englewood Cliffs: Prentice-Hall; 1997.

18.

Fairgrieve SI. Forensic cremation recovery and analysis. 1st ed. Boca Raton: CRC Press; 2007.

19.

Benecke M. Spontaneous human combustion. Skept Inq. 1998;22:47–51.

20.

Gromb S, Lavigne X, Kerautret G, Grosleron-Gros N, Dabadie P. Spontaneous human combustion: a sometimes incomprehensible phenomenon. J Clin Forensic Med. 2000;7:29–31.

21.

Palmiere C, Staub C, La Harpe R, Mangin P. Ignition of a human body by a modest external source: a case report. Forensic Sci Int. 2009;188:e17–9.

22.

Bohnert M, Rothschild MA. Complex suicides by self-incineration. Forensic Sci Int. 2003;131:197–201.

23.

Turk EE, Anders S, Tsokos M. Planned complex suicide. Report of two autopsy cases of suicidal shot injury and subsequent self-immolation. Forensic Sci Int. 2004;139:35–8.

24.

Romich TJ, Horan PM, Catanese CA. Accidental fire fatality with sustained combustion. Am J Forensic Med Pathol. 2010;31:250–2.
Ethics declarations
The authors unanimously confirm that the presented work complies with all required ethical standards.
Conflict of interest
The authors declare that they have no conflicts of interest.
Ethical approval
This article does not contain any studies with human participants or animals performed by any of the authors.
Informed consent
Not required (retrospective case presentation, a deceased individual).
Additional information
Publisher's note
Springer Nature remains neutral with regard to jurisdictional claims in published maps and institutional affiliations.
About this article
Cite this article
Hejna, P., Bohnert, M. & Janík, M. Unique thermal destruction of the body following suicidal burning. Forensic Sci Med Pathol 15, 262–266 (2019). https://doi.org/10.1007/s12024-018-0076-6
Accepted:

Published:

Issue Date:
Keywords
Spontaneous human combustion

Auto-combustion

Atypical burning

Burned remains

Burned bones

Self-immolation