Abstract
This work presents the multidisciplinary investigation of the head of Nebiri (Museo Egizio, Turin S_5109), Chief of Stables, a high status elite person from the 18th Dynasty involving MDCT, 3D brain surface and facial reconstructions accompanied by a consideration of previously presented chemical analysis of the embalming materials found in fragments of bandages used on the head and viscera (lung) found in one of the four canopic jars. Comparison of the techniques used for the cosmetic treatment of Nebiri with those used in other elite and high status non-royal persons confirms the validity of the use of the term "high status elite" in the case of Nebiri. This case highlights the importance of using modern forensic techniques both to enhance new technologies of retrospective diagnosis on altered human remains and to increase knowledge of past populations.
This is a preview of subscription content, log in to check access.
Access options
Buy single article
Instant access to the full article PDF.
US$ 39.95
Tax calculation will be finalised during checkout.
Subscribe to journal
Immediate online access to all issues from 2019. Subscription will auto renew annually.
US$ 99
Tax calculation will be finalised during checkout.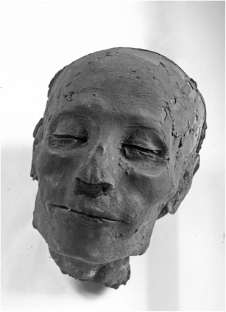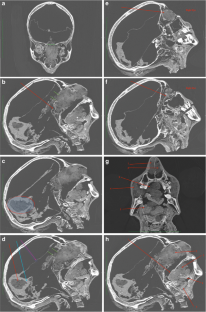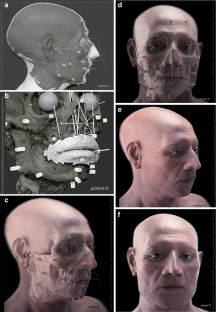 References
1.

Jones J, Higham TFG, Oldfield R, O'Connor TP, Buckley SA. Evidence for prehistoric origins of Egyptian mummification in late Neolithic burials. PLoS One. 2014;9(8):e103608.

2.

Ikram S. Death and burial in ancient Egypt. Cairo: The American University in Cairo Press; 2003.

3.

Shaw I. The Oxford history of ancient Egypt. Oxford: Oxford University Press; 2000.

4.

Ikram S, Dodson A. The mummy in ancient Egypt. Cairo: The American University in Cairo Press; 1998. pp. 198.

5.

Loynes R. Prepared for eternity. A study of human embalming techniques in ancient Egypt using computed tomography scans of mummies. Oxford: ArcheoPress Egyptology; 2015.

6.

Bianucci R, Habicht ME, Buckley SA, Fletcher J, Seiler R, Öhrström LM, et al. Shedding new light on the 18th dynasty mummies of the Royal Architect Kha and his spouse Merit. PLoS One. 2015;10(7):e0131916.

7.

Meskell L. Intimate archaeologies: the case of Kha and Merit. World Archaeol. 1998;29:363–79.

8.

Meskell L. Archaeologies of life and death. Am J Archaeol. 1999;103:181–99.

9.

Saleem SN, Hawass Z. Variability in brain treatment during mummification of royal Egyptians dated to the 18th–20th dynasties: MDCT findings correlated with the archaeological literature. Am J Roentgenol. 2013;200:336–44.

10.

Saleem SN, Hawass Z. Subcutaneous packing in royal Egyptian mummies dated from 18th to 20th dynasties. J Comput Assist Tomogr. 2015;39(3):301–6.

11.

Hawass Z, Saleem SN. Scanning the Pharaos- CT imagining of the new kingdom royal mummies. Cairo: The American University in Cairo Press; 2016.

12.

Ruehli FJ, Habicht ME, Buckley SB, Bouwman A, Oehrstroem L, Seiler R, et al. "Evidence" in identifying Royal and non-royal mummies: General considerations and a specific example (mummified remains from QV 66; Queen Nefertari). Paper and Poster Abstracts of the International Conference of Egyptology XI, Florence, Italy, 23th–30th August 2015; pp. 134–5.

13.

Martina MC, Cesarani F, Boano R, Donadoni Roveri AM, Ferraris A, Grilletto R, Gandini G. Kha and Merit: multidetector computed tomography and 3D reconstructions of two mummies from the Egyptian Museum of Turin. Journal of Biological Research, Vol LXXX, N. 1, Proceedings V World Congress on Mummy Studies. Rubbettino Editore. 2005; pp. 42–4.

14.

Bianucci R, Loynes R, Sutherland ML, Lallo R, Kay GL, Froesch P, et al. Forensic analysis reveals acute decompensation of chronic heart failure in a 3500-year-old Egyptian dignitary. J Forensic Sci. 2016;61(5):1374–81.

15.

Nerlich AG, Buckley SA, Fletcher J, Caramello S, Bianucci R. An interdisciplinary study of the mummified remains of the 18th dynasty official Nebiri. Abstract book of The Bioarchaeology Conference on Ancient Egypt, Cairo, Egypt 31st Jan-Feb 2nd 2013. J Archaeol Egypt/Egyptology. 2013;10(1):22.

16.

Buckley SA, Nerlich AG, Fletcher J, Caramello S, Vassilika E, Bianucci R. Three 18thDynasty notables in Turin: initial findings of the multidisciplinary investigation of their mummified remains and canopic jar contents. Book of Abstracts of the 8th World Congress on Mummy Studies, Rio de Janeiro, Brazil, 6th–9th August 2013; pp. 78.

17.

El-Mehallawi H, Soliman EM. Ultrasonic assessment of facial soft tissue thicknesses in adult Egyptians. Forensic Sci Int. 2001;117:99–107.

18.

Wilkinson C. Forensic facial reconstruction. Cambridge: Cambridge University Press; 2004.

19.

Helmer R.P. Schädelidentifizierung Durch Elektronische Bildmischung. Heidelberg: Kriminalistik-Verlag; 1984.

20.

Rynn C, Wilkinson CM, Peters H. Prediction of nasal morphology from the skull. Forensic Sci Med Pathol. 2010;6(1):20–34.

21.

Davy-Jo SL, Decker SJ, Ford MJ. A simple method of nose tip shape validation for facial approximation. Forensic Sci Int. 2012;214(1–3):208.

22.

Charlier P, Froesch P, Balzeau A, Huynh-Charlier I. 3-dimensional brain surface reconstruction from dried skull: interest for retrospective diagnosis in forensic anthropology. Am J Forensic Med Pathol. 2014;35(4):283–4.

23.

Galaburda AM, LeMay M, Kemper TL, Geschwind N. Right-left asymmetrics in the brain. Science. 1978;199(4332):852–6.

24.

Balzau A, Gilessen E, Grimaud-Hervé D. Shared pattern of endocranial shape asymmetries among great apes, anatomically modern humans and fossil hominins. PLoS One 2012;7(1):e29581.

25.

http://luxortimesmagazine.blogspot.it/2014/03/new-kingdom-tomb-discovered-in-luxor.html Accessed 17 Apr 2017.

26.

Clark KA, Ikram S, Evershed RP. Organic chemistry of balms used in the preparation of pharaonic meat mummies. PNAS. 2013;10(51):20392–5.

27.

Colombini MP, Modugno F, Silvano F, Onor M. Characterization of the balm of an Egyptian mummy from the seventh century B.C. Stud Conserv. 2000;45:19.

28.

Koller J, Baumer U, Kaup Y, Etspüler H, Weser U. Embalming was used in old kingdom. Nature. 1998;391:343–4.

29.

Buckley SA, Evershed RP. Organic chemistry of embalming agents in pharaonic and Graeco-roman mummies. Nature. 2001;413:837–41.

30.

Buckley SA, Clark KA, Evershed RP. Complex organic chemical balms of pharaonic animal mummies. Nature. 2004;431(7006):294–9.

31.

Buckley SA, Stott AW, Evershed RP. Studies of organic residues from ancient Egyptian mummies using high temperature-gas chromatography-mass spectrometry and sequential thermal desorption gas chromatography-mass spectrometry and pyrolysis-gas chromatography-mass spectrometry. Analyst. 1999;124:443–52.

32.

Koller J, Baumer U, Kaup Y, Schmid M, Weser U. Analysis of a pharaonic embalming tar. Nature. 2003;425:784.

33.

Tchapla A, Méjanelle P, Bleton J, Goursaud S. Characterisation of embalming materials of a mummy of the Ptolemaic era. Comparison with balms from mummies of different eras. J Sep Sci. 2004;27(3):217–34.
Ethics declarations
Conflict of interest
The authors declare no competing interests.
Funding
None.
Ethical approval
Not needed.
About this article
Cite this article
Loynes, R.D., Charlier, P., Froesch, P. et al. Virtopsy shows a high status funerary treatment in an early 18th Dynasty non-royal individual. Forensic Sci Med Pathol 13, 302–311 (2017). https://doi.org/10.1007/s12024-017-9879-0
Accepted:

Published:

Issue Date:
Keywords
MDCT

3D facial approximation

3D brain surface reconstruction

Human remains