Abstract
While genetic profiling can be a powerful tool to solve wildlife crime, comparably few examples of individual identification in wildlife forensics are available in the literature. Here, we report a case of an accidental shooting of a hunting dog during a wild boar drive hunt. The market value of trained hunting dogs can reach several thousand euro. No one admitted to killing the dog. Wild boar hairs were found in the dog's wound, suggesting that the bullet first hit a wild boar and then the dog. Since it was known who harvested each boar, we aimed to use individual-specific genetic profiles to link these hairs to a bagged animal and to identify the culprit. We genotyped 19 harvested boar and the unknown hair sample using 13 STRs. In the case of the hair sample, we performed multiple genotyping to ensure the reliability of the genetic profile. We showed that we genotyped sufficient loci to distinguish between separate individuals with certainty. While the three most informative loci were enough to differentiate the 19 reference individuals, we did find a perfect match at all 13 STRs between the hair DNA and one tissue sample. Since our methods were reliable and reproducible, we passed the relevant information on to forestry officials who will use the information we have provided to attempt to find an amicable solution.
Access options
Buy single article
Instant access to the full article PDF.
US$ 39.95
Tax calculation will be finalised during checkout.
Subscribe to journal
Immediate online access to all issues from 2019. Subscription will auto renew annually.
US$ 79
Tax calculation will be finalised during checkout.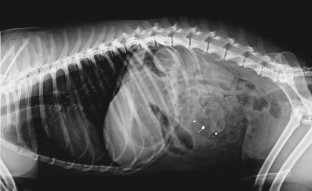 References
1.

Cassidy B, Gonzales R. DNA testing in animal forensics. J Wildl Manag. 2005;69:1454–62.

2.

Ogden R, Dawnay N, McEwing R. Wildlife DNA forensics – bridging the gap between conservation genetics and law enforcement. Endanger Species Res. 2009;9:179–95.

3.

Baker CS, Palumbi SR. Which whales are hunted? A molecular genetic approach to monitoring whaling. Science. 1994;265:1538–9.

4.

Lorenzini R. DNA forensics and the poaching of wildlife in Italy: a case study. Forensic Sci Int. 2005;153:218–21.

5.

Glover KA, Haug T, Øien N, Walløe L, Lindblom L, Seliussen BB, Skaug HJ. The Norwegian minke whale DNA register: a data base monitoring commercial harvest and trade of whale products. Fish Fish. 2012;13:313–32.

6.

Waits LP, Paetkau D. Noninvasive genetic sampling tools for wildlife biologists: a review of applications and recommendations for accurate data collection. J Wildl Manag. 2005;69:1419–33.

7.

Luikart G, Ryman N, Tallmon DA, Schwartz MK, Allendorf FW. Estimation of census and effective population sizes: the increasing usefulness of DNA-based approaches. Conserv Genet. 2010;11:355–73.

8.

Martini F. Wert des Jagdhundes: Darf's auch weniger sein? Wild Hund. 2006;14:58–62.

9.

Miller SA, Dykes DD, Polesky HF. A simple salting out procedure for extracting DNA from human nucleated cells. Nucleic Acids Res. 1988;16:1215.

10.

Linacre A, Gusmão L, Hecht W, Hellmann AP, Mayr WR, Parson W, et al. ISFG: recommendations regarding the use of non-human (animal) DNA in forensic genetic investigations. Forensic Sci Int Genet. 2011;5:501–5.

11.

Alexander LJ, Rohrer GA, Beattie CW. Cloning and characterization of 414 polymorphic porcine microsatellites. Anim Genet. 1996;27:137–48.

12.

Hampton JO, Spencer PBS, Alpers DL, Twigg LE, Woolnough AP, Doust J, et al. Molecular techniques, wildlife management and the importance of genetic population structure and dispersal: a case study with feral pigs. J Appl Ecol. 2004;41:735–43.

13.

Frantz AC, Cellina S, Krier A, Schley L, Burke T. Using spatial Bayesian methods to determine the genetic structure of a continuously distributed population: clusters or isolation by distance? J Appl Ecol. 2009;46:493–505.

14.

Raymond M, Rousset F. GENEPOP (version 1.2): population genetics software for exact tests and ecumenicism. J Hered. 1995;86:248–9.

15.

Verhoeven KJF, Simonsen KL, McIntyre LM. Implementing false discovery rate control: increasing your power. Oikos. 2005;108:643–7.

16.

Belkhir K. Genetix 4.05.2. University of Montpellier II, Laboratoire Génome et Populaions. Montpellier: Fance; 2004.

17.

Waits LP, Luikart G, Taberlet P. Estimating the probability of identity among genotypesin natural populations: cautions and guidelines. Mol Ecol. 2001;10:249–56.

18.

Wilberg MJ, Dreher BP. GENECAP: a program for analysis of multilocus genotype data for non-invasive sampling and capture-recapture population estimation. Mol Ecol Notes. 2004;4:783–5.

19.

Johnson RN, Wilson-Wilde L, Linacre A. Current and future directions of DNA in wildlife forensic science. Forensic Sci Int Genet. 2014;10:1–11.
Acknowledgments
We would like to thank Dr Wolfram Lemmer for providing us with the X-ray picture of the dog.
About this article
Cite this article
Schleimer, A., Frantz, A.C., Lang, J. et al. Identifying a hunter responsible for killing a hunting dog by individual-specific genetic profiling of wild boar DNA transferred to the canine during the accidental shooting. Forensic Sci Med Pathol 12, 491–496 (2016). https://doi.org/10.1007/s12024-016-9806-9
Accepted:

Published:

Issue Date:
Keywords
Canis lupus familiaris

Case study

Microsatellites

Sus scofa

Wildlife forensics

Validation