Access options
Buy single article
Instant access to the full article PDF.
US$ 39.95
Tax calculation will be finalised during checkout.
Subscribe to journal
Immediate online access to all issues from 2019. Subscription will auto renew annually.
US$ 79
Tax calculation will be finalised during checkout.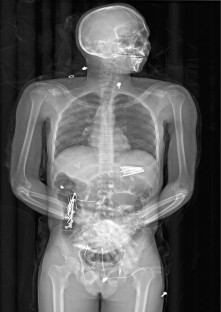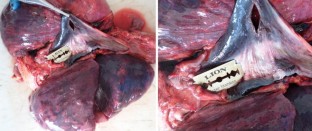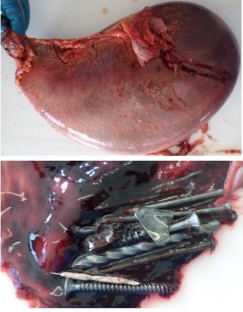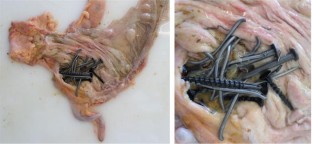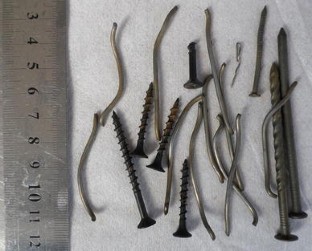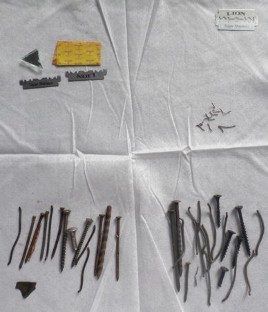 References
1.

Dorland's illustrated medical dictionary. 31st ed. Philadelphia: Saunders Elsevier; 2007. p. 1466.

2.

Byard RW. A review of the forensic implications of pica. J Forensic Sci. 2014;59(5):1413–6.

3.

Yamaguchi Y, Terashima M, Nakao A, et al. To remove or not remove? Twenty or more sewing needles in the gastrointestinal tract. Acute Med Surg. 2014;1:250–1.

4.

Zouros E, Oikonomou D, Theoharis G, Bantias C, Papadimitropoulos K. Perforation of the cecum by a toothpick: report of a case and review of the literature. J Emerg Med. 2014;47(6):e133–7.

5.

Goh BK, Chow PK, Quah HM, Ong HS, Eu KW, Ooi LL, et al. Perforation of the gastrointestinal tract secondary to ingestion of foreign bodies. World J Surg. 2006;30(3):372–7.

6.

Baraka A, Bikhazi G. Oesophageal foreign bodies. Br Med J. 1975;1(5957):561–3.

7.

Cangir AK, Tug T, Okten I. An unusual foreign body in the esophagus: report of a case. Surg Today. 2002;32(6):523–4.

8.

Velitchkov NG, Grigorov GI, Losanoff JE, Kjossev KT. Ingested foreign bodies of the gastrointestinal tract: retrospective analysis of 542 cases. World J Surg. 1996;20(8):1001–5.

9.

Hong KH, Kim YJ, Kim JH, Chun SW, Kim HM, Cho JH. Risk factors for complications associated with upper gastrointestinal foreign bodies. World J Gastroenterol. 2015;21(26):8125–31.

10.

Dalal PP, Otey AJ, McGonagle EA, Whitmill ML, Levine EJ, McKimmie RL, et al. Intentional foreign object ingestions: need for endoscopy and surgery. J Surg Res. 2013;184(1):145–9.

11.

Barros JL, Caballero A Jr, Rueda JC, Monturiol JM. Foreign body ingestion: management of 167 cases. World J Surg. 1991;15(6):783–8.

12.

Grimes IC, Spier BJ, Swize LR, Lindstrom MJ, Pfau PR. Predictors of recurrent ingestion of gastrointestinal foreign bodies. Can J Gastroenterol. 2013;27(1):e1–4.

13.

Gracia C, Frey CF, Bodai BI. Diagnosis and management of ingested foreign bodies: a ten-year experience. Ann Emerg Med. 1984;13(1):30–4.

14.

Eisen GM, Baron TH, Dominitz JA, Faigel DO, Goldstein JL, Johanson JF, et al. Guideline for the management of ingested foreign bodies. Gastrointest Endosc. 2002;55(7):802–6.

15.

Mantokoudis G, Hegner S, Dubach P, Bonel HM, Senn P, Caversaccio MD, et al. How reliable and safe is full-body low-dose radiography (LODOX Statscan) in detecting foreign bodies ingested by adults? Emerg Med J. 2013;30(7):559–64.
About this article
Cite this article
Loots, D.P., du Toit-Prinsloo, L. A fatal outcome of pica. Forensic Sci Med Pathol 12, 108–112 (2016). https://doi.org/10.1007/s12024-015-9741-1
Accepted:

Published:

Issue Date:
Keywords
Foreign Body

Eating Disorder

Razor Blade

Foreign Object

Prison Inmate