Abstract
Classical polyarteritis nodosa (cPAN) refers to a rare, potentially fatal systemic transmural necrotizing vasculitis that usually affects medium-sized, and occasionally small, muscular arteries, primarily involves the kidneys, gastrointestinal tract, skin, nervous system, joints, and muscles, and is rarely, if ever, expressed in the lungs. The incidence of mortality has significantly decreased with recently developed treatment modalities, in particular antiviral medications. Sudden death due to previously undiagnosed cPAN is rarely encountered. We report a case of a young man who had been evaluated on three occasions by medical personnel in the 3 weeks prior to his death. He had complained of nonspecific symptoms of abdominal and perineal/suprapubic pain, nausea, vomiting, sensation of chilling, and constipation. The spectrum of diagnoses included "gastroenteritis," enteric infection, and prostatitis. Found agonal at home and dying despite immediate cardiopulmonary resuscitation (CPR), he underwent a medicolegal autopsy, which revealed vasculitis of various organs, including heart (myocardium and epicardium) and extramural coronary arteries, liver, spleen, kidneys, adrenal glands, stomach and bowel, omentum, gallbladder, and pancreas. His sudden death was cardiac in nature due to PAN associated clinically with hepatitis B surface antigen positivity (hepatitis B virus-associated PAN [HBV-PAN]). A complete autopsy with thorough histopathological examination is necessary to diagnose this uncommon yet potentially fatal vasculitis.
Access options
Buy single article
Instant access to the full article PDF.
USD 39.95
Price excludes VAT (USA)
Tax calculation will be finalised during checkout.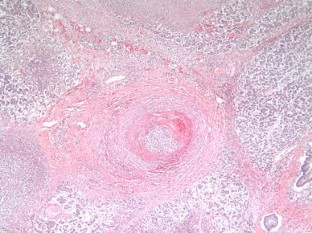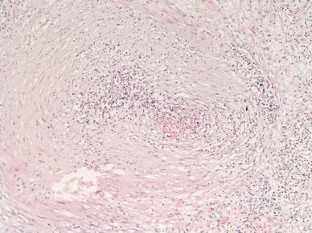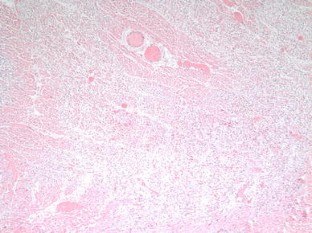 References
Kussmaul A, Maier R. Über eine bisher nicht beschreibene eigenthümliche Arterienerkrankung (Periarteriitis nodosa), die mit Morbus Brightii und rapid fortschreitender allgemeiner Muskellähmung einhergeht. Dtcsh Arch Klin Med. 1866;1:484–518.

Savage CO, Cooke SP. The role of the endothelium in systemic vasculitis. J Autoimmun. 1993;6(2):237–49.

Rao JK, Allen NB, Pincus T. Limitations of the 1990 American College of Rheumatology classification criteria in the diagnosis of vasculitis. Ann Intern Med. 1998;129(5):345–52.

Lightfoot RW, Michel BA, Bloch DA, Hunder GG, Zvaifler NJ, McShane DJ, Arend WP, Calabrese LH, Leavitt RY, Lie JT, et al. The American College of Rheumatology 1990 criteria for the classification of polyarteritis nodosa. Arthritis Rheum. 1990;33(8):1088–93.

Ebert EC, Hagspiel KD, Nagar M, Schlesigner N. Gastrointestinal involvement in polyarteritis nodosa. Clin Gastroenterol Hepatol. 2008;6:9860–966.

Henegar C, Pagnoux C, Puechal X, Zucker JD, Bar-Hen A, Le Guern V, Saba M, Bagneres D, Meyer O, Guillevin L. A paradigm of diagnostic criteria for polyarteritis nodosa: analysis of a series of 949 patients with vasculitides. Arthritis Rheum. 2008;58(5):1528–38.

Pettigrew HD, Teuber SS, Gershwin ME. Polyarteritis nodosa. Comp Ther. 2007;33(3):144–9.

Phillip R, Luqmani R. Mortality in systemic vasculitis: a systematic review. Clin Exp Rheumatol. 2008;26(Suppl. 51):S94–104.

Swalwell CI, Reddy SK, Rao VJ. Sudden death due to unsuspected coronary vasculitis. Am J Forensic Med Pathol. 1991;12(4):306–12.

Paul RA, Helle MJ, Tarssanen LT. Sudden death as sole symptom of coronary arteritis. Ann Med. 1990;22:161–2.

Pick RA, Glover MU, Vieweg WV. Myocardial infarction in a young woman with isolated coronary arteritis. Chest. 1982;82:378–80.

Chu KH, Menapace FJ, Blankenship JC, Hausch R, Harrington T. Polyarteritis nodosa presenting as acute myocardial infarction with coronary dissection. Cathet Cardiovasc Diagn. 1998;44:320–4.

Carson H, Feickert B. Coronary arteritis diagnosed at autopsy: three case reports and review of the literature. Am J Forensic Med Pathol. 2000;21(4):349–53.

Iino T, Eguchi K, Sakai M, Nagataki S, Ishijima M, Toriyama K. Polyarteritis nodosa with aortic dissection: necrotizing vasculitis of the vasa vasorum. J Rheumatol. 1992;19:1632–6.

Prescott JE, Johnson JE, Dice WH. Polyarteritis nodosa presenting as seizures. Ann Emerg Med. 1983;12:642–4.

Segelmark M, Selga D. The challenge of managing patients with polyarteritis nodosa. Curr Opin Rheumatol. 2007;19:33–8.

Gibson LE, Su WP. Cutaneous vasculitis. Rheum Dis Clin North Am. 1995;21:1097–113.

Leib ES, Restivo C, Paulus HE. Immunosuppressive and corticosteroid therapy of polyarteritis nodosa. Am J Med. 1979;67:941–7.

Gayraud M, Guillevin L, Le Toumelin P, Cohen P, Lhote F, Casassus P, Jarrousse B. French Vasculitis Study Group. Long-term follow-up of polyarteritis nodosa, microscopic polyangiitis, and Churg-Strauss syndrome. Analysis of four prospective trials including 278 patients. Arthritis Rheum. 2001;44:666–75.

Bourgarit A, Le Toumelin P, Pagnoux C, Chen P, Mahr A, Le Guern V, Mouthon L, Guillevin L. French vasculitis study group. Deaths occurring during the first year after treatment onset for polyarteritis nodosa, microscopic polyangiitis, and Churg-Strauss syndrome: a retrospective analysis of causes and factors predictive of mortality based on 595 patients. Medicine. 2005;84:323–30.

Guillevin L, Lhote F, Gayraud M, Cohen P, Jarrousse B, Lortholary O, Thibult N, Casassus P. Prognostic factors in polyarteritis nodosa and Churg-Strauss syndrome: a prospective study in 342 patients. Medicine. 1996;75:17–28.

Badawi RA, Brent LH, Feinstein DE. Mimics of vasculitis: vascular Ehlers-Danlos syndrome masquerading as polyarteritis nodosa. J Rheumatol. 2009;36(8):1845–7.

Shields LBE, Rolf CM, Davis GJ, Hunsaker JC. Sudden and unexpected death in three cases of Ehlers-Danlos syndrome type IV. J Forensic Sci. 2010;55(6):1641–5.

Rogers C, Parnassus W, Noguchi TT. Suicide in a patient with undiagnosed periarteritis nodosa. Am J Forensic Med Pathol. 1987;8(1):51–5.

Virmani R, Roberts WC. Sudden cardiac death. Hum Pathol. 1987;18(5):485–92.
Conflict of interest
The authors have no competing interests.
About this article
Cite this article
Shields, L.B.E., Burge, M. & Hunsaker, J.C. Sudden death due to polyarteritis nodosa. Forensic Sci Med Pathol 8, 290–295 (2012). https://doi.org/10.1007/s12024-011-9290-1
Accepted:

Published:

Issue Date:

DOI: https://doi.org/10.1007/s12024-011-9290-1
Keywords
Forensic pathology

Sudden cardiac death

Polyarteritis nodosa

Non-infectious vasculitis