Abstract
On average, 10 % of infertile couples have unexplained infertility. Auto-immune disease (systemic lupus erythematosus, anti-phospholipid syndrome) accounts for a part of these cases. In the last 20 years, aspecific auto-immunity, defined as positivity of auto-antibodies in blood sample without clinical or biological criteria for defined diseases, has been evoked in a subpopulation of infertile women. A systematic review was performed (PUBMED) using the MESH search terms "infertility" and "auto-immunity" or "reproductive technique" or "assisted reproduction" or "in vitro fertilization" and "auto-immunity." We retained clinical and physiopathological studies that were applicable to the clinician in assuming joint management of both infertility associated with serum auto-antibodies in women. Thyroid auto-immunity which affects thyroid function could be a cause of infertility; even in euthyroidia, the presence of anti-thyroperoxydase antibodies and/or thyroglobulin are related to infertility. The presence of anti-phospholipid (APL) and/or anti-nuclear (ANA) antibodies seems to be more frequent in the population of infertile women; serum auto-antibodies are associated with early ovarian failure, itself responsible for fertility disorders. However, there exist few publications on this topic. The methods of dosage, as well as the clinical criteria of unexplained infertility deserve to be standardized to allow a precise response to the question of the role of serum auto-antibodies in these women. The direct pathogenesis of this auto-immunity is unknown, but therapeutic immunomodulators, prescribed on a case-by-case basis, could favor pregnancy even in cases of unexplained primary or secondary infertility.
Access options
Buy single article
Instant access to the full article PDF.
US$ 39.95
Tax calculation will be finalised during checkout.
Subscribe to journal
Immediate online access to all issues from 2019. Subscription will auto renew annually.
US$ 79
Tax calculation will be finalised during checkout.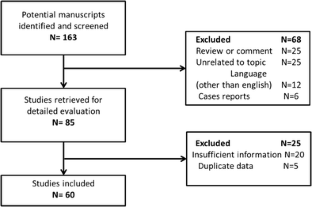 References
1.

Boivin J, Bunting L, Collins JA, Nygren KG (2007) International estimates of infertility prevalence and treatment-seeking: potential need and demand for infertility medical care. Hum Reprod 6:1506–1512

2.

Mascarenhas MN, Flaxman SR, Boerma T, Vanderpoel S, Stevens GA (2012) National, regional and global trends in infertility prevalence since 1990: a systematic analysis of 277 health surveys. PLoS Med 9(12):e1001356

3.

Forti G, Krausz C (1998) Clinical review 100: evaluation and treatment of the infertile couple. J Clin Endocrinol Metab 83:4177–4188

4.

Leridon H (2007) Studies of fertility and fecundity: comparative approaches from demography and epidemiology. C R Biol 330:339–346

5.

Geva E, Lerner-Geva L, Burke M, Vardinon N, Lessing JB, Amit A (2004) Undiagnosed systemic lupus erythematosus in a cohort of infertile women. Am J Reprod Immunol 51:336–340

6.

Carp HJ, Selmi C, Shoenfeld Y (2012) The auto-immune bases of infertility and pregnancy loss. J Autoimmun 38:266–274

7.

Denney JM, Nelson EL, Wadhwa PD, Waters TP, Mathew L, Chung EK, Goldenberg RL, Cukhane JF (2011) Longitudinal modulation of immune system cytokine profile during pregnancy. Cytokine 53:170–177

8.

D'ippolito S, Meroni PL, Koike T, Veglia M, Scambia G, Di Simone N (2014) Obstetric antiphospholipid syndrome: a recent classification for an old defined disorder. Autoimmun Rev 13:901–908

9.

Shoenfeld Y, Carp HJ, Molina V, Blank M, Cervera R, Balasch J, Tincani A, Faden D, Lojacono A, Doria A, Konova E, Meroni PL (2006) Autoantibodies and prediction of reproductive failure. Am J Reprod Immunol 56:337–344

10.

Kaider AS, Kaider BD, Janowicz PB, Roussev RG (1999) Immunodiagnostic evaluation in women with reproductive failure. Am J Reprod Immunol 42:335–346

11.

Mardesic T, Ulcova-Gallova Z, Huttelova R, Muller P, Voboril J, Mikova M, Hulvert J (2000) The influence of different types of antibodies on in vitro fertilization results. Am J Reprod Immunol 43:1–5

12.

Hornstein MD, Davis OK, Massey JB, Paulson RJ, Collins JA (2000) Antiphospholipid antibodies and in vitro fertilization success: a meta-analysis. Fertil Steril 73:330–333

13.

Paulmeyer-Lacrois O, Despierres L, Courbiere B, Bardin N (2014) Antiphospholipid antibodies in women undergoing in vitro fertilization treatment: clinical value of IgA anti-β2glycoprotein I antibodies determination. BioMed Res Int 2014:314704

14.

Jauniaux E, Poston L, Burton GJ (2006) Placental-related diseases of pregnancy: Involvement of oxidative stress and implications in human evolution. Hum Reprod Update 12:747–755

15.

Cervera R, Balasch J (2008) Bidirectional effects on autoimmunity and reproduction. Hum Reprod Update 14:359–366

16.

Shurtz-Swirski R, Inbar O, Blank M, Cohen J, Bakimer R, Shoenfeld Y (1993) In vitro effect of anticardiolipin autoantibodies upon total and pulsatile placental hCG secretion during early pregnancy. Am J Reprod Immunol 29:206–210

17.

Carp HJ, Shoenfeld Y (2007) Anti-phospholipid antibodies and infertility. Clin Rev Allergy Immunol 32:159–161

18.

Piona A, La Rosa L, Tincani A, Faden D, Magro G, Grasso S, Nicoletti F, Balestrieri G, Meroni PL (1995) Placental thrombosis and fetal loss after passive transfer of mouse lupus monoclonal or human polyclonal anti-cardiolipin antibodies in pregnant naive BALB/c mice. Scand J Immunol 41:427–432

19.

Chighizola CB, Pregnolato F, Raschi E, Grossi C, Gentilini D, Borghi MO, Chen P, Meroni PL (2016) Antiphospholipid antibodies and infertility: a gene expression study in decidual stromal cells. IMAJ 18:146–149

20.

Prieto-Garcia A, Sloane DE, Gargiulo AR, Feldweg AM, Castells M (2011) Autoimmune progesterone dermatitis: clinical presentation and management with progesterone desensitization for successful in vitro fertilization. Fertil Steril 95:1121

21.

Birkenfeld A, Mukaida T, Minichiello L, Jackson M, Kase NG, Yemini M (1994) Incidence of autoimmune antibodies in failed embryo transfer cycles. Am J Reprod Immunol 31:65–68

22.

Kutteh WH, Yetman DL, Chantiles SJ, Crain J (1997) Effect of antiphospholipid antibodies in women undergoing in vitro fertilization: role of heparin and aspirin. Hum Reprod 12:1171–1175

23.

Sher G, Feinman M, Zouves C, Kuttner G, Maassarani G, Salem R, Matzner W, Ching W, Chong P (1994) High fecundity rates following antiphospholipid antibody seropositive women treated with heparin and aspirin. Hum Reprod 9:2278–2283

24.

Kovacs M, Hartwig M, Aleksza M, Tihanyi M, Nagy T, Vajda G, Daru J, Gasztonyi B (2012) Antiphospholipid antibodies in relation to sterility/infertility. Hum Immunol 73:726–731

25.

Mekinian A, Lazzaroni MG, Kuzenkoc A, Alijotas-Reig J, Ruffatti A, Levy P, Canti V, Bremme K, Bezanahary H, Bertero T, Dhote R, Maurier F, Andreoli L, Benbara A, Tigazin A, Carbillon L, Nicaise-Roland P, Tincani A, Fain O (2015) on the behalf of the SNFMI and the European Forum on Antiphospholipid Antibodies. The efficacy of hydroxychloroquine for obstetrical outcome in anti-phospholipid syndrome: data from a European multicenter retrospective study. Autoimmun Rev 14:498–502

26.

Wilson C, Eade OE, Elstein M, Lloyd R, Wright R (1975) Smooth-muscle antibodies in infertility. Lancet 2:238–239

27.

Taylor PV, Campbell JM, Scott JS (1989) Presence of autoantibodies in women with unexplained infertility. Am J Obstet Gynecol 161:377–379

28.

Reimand K, Talja I, Metskula K, Kadastik U, Matt K, Uibo R (2001) Autoantibody studies of female patients with reproductive failure. J Reprod Immunol 51:167–176

29.

Parks CG, Miller FW, Satoh M, Chan EKL, Andrushchenko Z, Bimbaum LS, Jusko TA, Kissling GE, Patel MD, Rose KM, Weinberg C, Zeldin DC, Sandler DP (2014) Reproductive and hormonal risk factors for antinuclear antibodies (ANA) in a representative sample of U.S. women. Cancer Epidemiol Biomarkers Prev 23:2492–2502

30.

Kikuchi K, Shibahara H, Hirano Y, Kohno T, Hirashima C, Suzuki T, Takamizawa S, Suzuki M (2003) Antinuclear antibody reduces the pregnancy rate in the first IVF-ET treatment cycle but not the cumulative pregnancy rate without specific medication. Am J Reprod Immunol 50:363–367

31.

Ying Y, Zhong YP, Zhou CQ, Xu YW, Wang Q, Li J, Shen XT, Wu HT (2012) Antinuclear antibodies predicts a poor IVF-ET outcome: impaired Egg and embryo development and reduced pregnancy rate. Immunol Invest 41:458–468

32.

Ying Y, Zhong YP, Zhou CQ, Xu YW, Ding CH, Wang Q, Li J, Shen XT (2013) A further exploration of the impact of antinuclear antibodies on in vitro fertilization-embryo transfer outcome. Am J Reprod Immunol 70:221–229

33.

Zhu Q, Wu L, Xu B, Hu MH, Tong XH, Ji JJ, Liu YS (2013) A retrospective study on IVF/ICSI outcome in patients with anti-nuclear antibodies: the effects of prednisone plus low-dose aspirin adjuvant treatment. Reprod Biol Endocrinol 11:98

34.

Li Y, Wang Y, Ma Y, Lan Y, Jia C, Liang Y, Wang S (2015) Investigation of the impact of antinuclear antibody on the outcome of in vitro fertilization/intracytoplasmic sperm injection treatment. Taiwan J Obstet Gynecol 54:742–748

35.

Hasegawa I, Yamanoto Y, Suzuki M, Murakawa H, Kurabayashi T, Takakuwa K, Tanaka K (1998) Prednisolone plus low-dose aspirin improves the implantation rate in women with autoimmune conditions who are undergoing in vitro fertilization. Fertil Steril 70:1044–1048

36.

Ando T, Suganuma N, Furuhashi M, Asada Y, Kondo I, Tomoda Y (1996) Successful glucocorticoid treatment for patients with abnormal autoimmunity on in vitro fertilization and embryo transfer. J Assist Reprod Genet 13:776–778

37.

Taniguchi F (2005) Results of prednisolone given to improve the outcome of in vitro fertilization-embryo transfer in women with antinuclear antibodies. J Reprod Med 50:383–388

38.

Geva E, Amit A, Lerner-Geva L, Yaron Y, Daniel Y, Schwartz T, Azem F, Yovel I, Lessing JB (2000) Prednisone and aspirin improve pregnancy rate in patients with reproductive failure and autoimmune antibodies: a prospective study. Am J Reprod Immunol 43:36–40

39.

Simerly C, Balczon R, Brinkley BR, Schatten G (1990) Microinjected kinetochore antibodies interfere with chromosome movement in meiotic and mitotic mouse oocytes. J Cell Biol 111:1491–1504

40.

Kaider BD, Coulam CB, Roussev RG (1999) Murine embryos as a direct target for some human autoantibodies in vitro. Hum Reprod 14:2556–2561

41.

Abalovich M, Mitelberg L, Allami C, Gutierrez S, Alcaraz G, Otero P, Levalle O (2007) Subclinical hypothyroidism and thyroid autoimmunity in women with infertility. Gynecol Endocrinol 23:279–283

42.

Quintino-Moro A, Zantut-Wittmann DE, Tambascia M, Da Costa MH, Fernandes A (2014) High prevalence of infertility among women with Graves' disease and Hashimoto's thyroiditis. Int J Endocrinol 2014:982705

43.

Unuane D, Velkeniers B, Anckaert E, Schiettecatte J, Tournaye H, Haentjens P, Poppe K (2013) Thyroglobulin autoantibodies: is there any added value in the detection of thyroid autoimmunity in women consulting for fertility treatment? Thyroid 23:1022–1028

44.

Zhong YP, Ying Y, Wu HT, Zhou CQ, Xu YW, Wang Q, Li J, Shen XT, Li J (2012) Relationship between antithyroid antibody and pregnancy outcome following in vitro fertilization and embryo transfer. Int J Med Sci 9:121–125

45.

Tan S, Dieterle S, Pechlavanis S, Janssen OE, Fuhrer D (2014) Thyroid autoantibodies per se do not impair intracytoplasmic sperm injection outcome in euthyroid healthy women. Eur J Endocrinol 170:495–500

46.

Chai J, Yeung WY, Lee CY, Li HW, Ho PC, Ng HY (2014) Live birth rates following in vitro fertilization in women with thyroid autoimmunity and/or subclinical hypothyroidism. Clin Endocrinol (Oxf) 80:122–127

47.

He H, Jing S, Gong F, Tan YQ, Lu GX, Lin G (2016) Effect of thyroid autoimmunity per se on assisted reproduction treatment outcomes: a meta-analysis. TaiwanJ Obstet Gynecol 55:159–165

48.

Monteleone P, Parrini D, Faviana P, Carletti E, Casarosa E, Uccelli A, Cela V, Genazzani AR, Artini PG (2011) Female infertility related to thyroid autoimmunity: the ovarian follicle hypothesis. Am J Reprod Immunol 66:108–114

49.

Forhead AJ, Fowden AL (2014) Thyroid hormones in fetal growth and prepartum maturation. J Endocrinol 221:87–103

50.

Matalon ST, Blank M, Ornoy A, Shoenfeld Y (2001) The association between antithyroid antibodies and pregnancy loss. Am J Reprod Immunol 45:72–77

51.

Matalon ST, Blank M, Levy Y, Carp HJ, Arad A, Burek L et al (2003) The pathogenic role of anti-thyroglobulin antibody on pregnancy: evidence from an active immunization model in mice. Hum Reprod 18:1094–1099

52.

Poppe K, Glinoer D, Tournaye H, Devroey P, Schiettecatte J, Haentjens P, Velkeniers B (2006) Thyroid autoimmunity and female infertility. Verh K Acad Geneeskd Belg 68:357–377

53.

Hoek A, Schoemaker J, Drexhage HA (1997) Premature ovarian failure and ovarian autoimmunity. Endocr Rev 18:107–134

54.

Blumenfeld Z, Halachmi S, Peretz BA, Shmuel Z, Golan D, Makler A, Brandes JM (1993) Premature ovarian failure. The prognostic application of autoimmunity on conception after ovulation induction. Fertil Steril 59:750–755

55.

Betterle C, Rossi A, Dalla Pria S, Artifoni A, Pedini B, Gavasso S, Caretto A (1993) Premature ovarian failure: autoimmunity and natural history. Clin Endocrinol (Oxf) 39:35–43

56.

Kamada M, Daitoh T, Mori K, Maeda N, Hirano K, Irahara M, Aono T, Mori T (1992) Etiological implicition of autoantibodies to zona pellucida in human female infertility. Am J Reprod Immunol 28:104–109

57.

Forges T, Monnier-Barbarino P, Faure GC, Bene MC (2004) Autoimmunity and antigenic targets in ovarian pathology. Hum Reprod Update 10:163–175

58.

Mande PV, Parikh FR, Hinduja I, Zaveri K, Vaidya R, Gajbhiye R, Khole VV (2011) Identification and validation of candidate biomarkers involved in human ovarian autoimmunity. Reprod Biomed Online 23:471–483

59.

Berkkanoglu M, Arici A (2003) Immunology and endometriosis. Am J Reprod Immunol 50:48–59

60.

Dmowski WP, Rana N, Michalowska J, Friberg J, Papierniak C, El-Roeiy A (1995) The effect of endometriosis, its stage and activity, and of autoantibodies on in vitro fertilization and embryo transfer success rates. Fertil Steril 63:555–562

61.

Seery JP (2006) Endometriosis associated with defective handling of apoptotic cells in the female genital tract is a major cause of autoimmune disease in women. Med Hypotheses 66:945–949

62.

Tersigni C, Castellani R, De Waure C, Fattorossi A, De Spirito M, Gasbarrini A, Scambia G, Di Simone N (2014) Celiac disease and reproductive disorders: meta-analysis of epidemiologic associations and potential pathogenic mechanisms. Hum Reprod 20:582–593

63.

Machado AP, Silva LR, Zausner B, Oliveira Jde A, Diniz DR, De Oliveira J (2013) Undiagnosed celiac disease in women with infertility. J Reprod Med 58:61–66

64.

Kumar A, Meena M, Begum N, Kumar N, Gupta RK, Aggarwal S, Prasad S, Batra S (2011) Latent celiac disease in reproductive performance of women. Fertil Steril 95:922–927

65.

Vancikova Z, Chlumechy V, Sokol D, Horakova D, Hamsikova E, Fucikova T, Janatkova I, Ulcova-Gallova Z, Stepan J, Limanova Z, Dvorak M, Kocna P, Sanchez D, Tuckova L, Tlaskalova-Hogenova H (2002) The serologic screening for celiac disease in the general population (blood donors) and in some high-risk groups of adults (patients with autoimmune diseases, osteoporosis and infertilité) in the Czech Republic. Folia Microbiol 47:753–758

66.

Bedwal RS, Bahuguna A (1994) Zinc, copper and selenium in reproduction. Experientia 50:626–640

67.

Robinson NJ, Glazier JD, Greenwood SL, Baker PN, Aplin JD (2006) Tissue transglutaminase expression and activity in placenta. Placenta 27:148–157

68.

Di Simone N, Silano M, Castellani R, Di Nicuolo F, D'Alessio MC, Francheschi F, Tritarelli A, Leone AM, Tersigni C, Gasbarrini G (2010) Anti-tissue transglutaminase antibodies from celiac patients are responsible for trophoblast damage via apoptosis in vitro. Am J Gastroenterol 105:2254–2261

69.

Di Simone N, De Spirito M, Di Nicuolo F, Tersigni C, Castellani R, Silano M, Maulucci G, Papi M, Scambia G, Gasbarrini A (2013) Potential new mechanisms of placental damage in celiac disease: anti-transglutaminase antibodies impair human endometrial angiogenesis. Biol Reprod 89:88
Acknowledgment
We thank Dr. Alison Foote (Grenoble University Hospital) for translating the manuscript.
Ethics declarations
Ethical Approval
This article does not contain any studies with human participants or animals performed by any of the authors.
Conflict of Interests
The authors declare that they have no conflict of interests.
Funding
There is no funding source.
About this article
Cite this article
Deroux, A., Dumestre-Perard, C., Dunand-Faure, C. et al. Female Infertility and Serum Auto-antibodies: a Systematic Review. Clinic Rev Allerg Immunol 53, 78–86 (2017). https://doi.org/10.1007/s12016-016-8586-z
Keywords
Infertility

Assisted reproduction

Reproductive technique

Auto-immunity

Serum auto-antibodies

Anti-nuclear antibodies

Anti-phospholipid antibodies

Immunomodulator