Abstract
Conventional tracheal reconstruction techniques are not successful at restoring functional units in situations with extensive damage involving more than half the length of the trachea. For the first time, we investigated in vivo tissue-engineered trachea regeneration from a decellularized cadaveric trachea matrix with seeded adult adipose tissue-derived mesenchymal stem cells (MSCs) and investigated the integration of the matrix into the recipient tracheal side. For the procedure, 1.8-cm grafts were prepared from 3.5-cm tracheas of three donor rabbits. Then, tracheal grafts were rendered nonimmunogenic using a decellularization technique. MSCs isolated from recipient rabbit adipose tissue were cultured and marked before being seeded in the decellularized matrix. A total of 1.8 cm of the recipient tracheas was replaced with either a decellularized tracheal matrix (group 1) or tracheal matrix-seeded MSCs (group 2). Rabbits survived 17 ± 2 days in the first group, and the causes of death were separation in the anastomosis region, airway obstruction, and infection. In the second group, animals were sacrificed on the 30th, 60th, and 90th days of follow-up. Histopathological analysis revealed the integration of MSCs seeded-decellularized cadaveric tracheas to the recipient tracheal sides and increased angiogenesis. The MSCs were traced by fluorescence microscopy in the ciliated epithelium, under the epithelium, and in the cartilage of the integrated new trachea. Tracheas generated by autologous cells and tissue-engineering techniques will be a great source for the treatment of life-threatening tracheal injuries after the completion of related studies.
Access options
Buy single article
Instant access to the full article PDF.
US$ 39.95
Tax calculation will be finalised during checkout.
Subscribe to journal
Immediate online access to all issues from 2019. Subscription will auto renew annually.
US$ 79
Tax calculation will be finalised during checkout.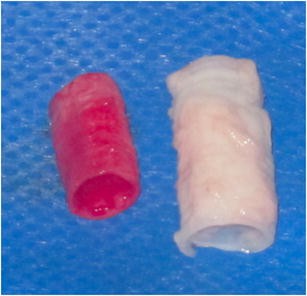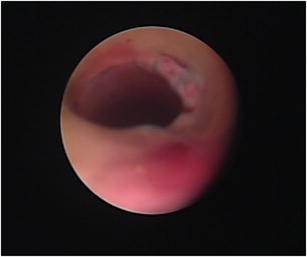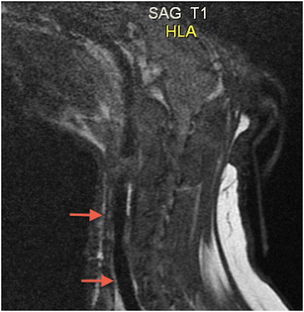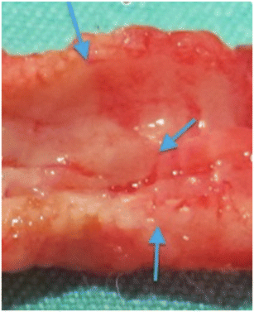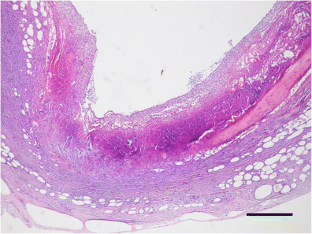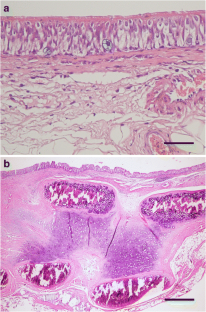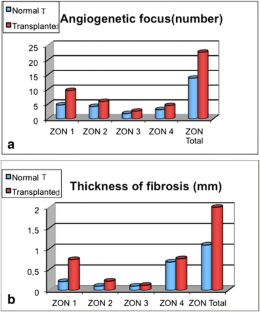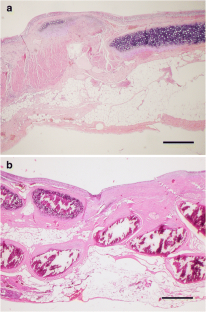 References
1.

Grillo, H. C. (2002). Tracheal replacement: a critical review. Ann Thorac Surg, 73, 1995–2004.

2.

Olson, J. L., Atala, A., & Yoo, J. J. (2011). Tissue engineering: current strategies and future directions. Chonnam Med J, 47, 1–13.

3.

Bang, O. Y., Lee, J. S., Lee, P. H., & Lee, G. (2005). Autologous mesenchymal stem cell transplantation in stroke patients. Ann Neurol, 57, 874.

4.

Herrera, M. B., Bussolati, B., Bruno, S., Fonsato, V., Romanazzi, G. M., & Camussi, G. (2004). Mesenchymal stem cells contribute to the renal repair of acute tubular epithelial injury. Int J Mol Med, 14, 1035.

5.

Prockop, D. J. (1997). Marrow stem cells as stem cells for nonhematopoietic tissues. Science, 276, 71–74.

6.

Minguell, J. J., Erices, A., & Conget, P. (2003). Mesenchymal stem cells. Exp Biol Med, 226, 507–520.

7.

Noth, U., Tuli, R., Osyczka, A. M., Danielson, K. G., & Tuan, R. S. (2002). In vitro engineered cartilage constructs produced by presscoating biodegradable polymer with human mesenchymal stem cells. Tissue Eng, 8, 131–144.

8.

Macchiarini, P., Jungebluth, P., Go, T., Asnaghi, M. A., et al. (2008). Clinical transplantation of a tissue-engineered airway. Lancet, 372, 2023–30.

9.

Go, T., Jungebluth, P., Baiguero, S., Asnaghi, A., Martorell, J., et al. (2010). Both epithelial cells and mesenchymal stem cell–derived chondrocytes contribute to the survival of tissue-engineered airway transplants in pigs. J Thorac Cardiovasc Surg, 139, 437–43.

10.

Jungebluth, P1., Bader, A., Baiguera, S., Möller, S., Jaus, M., et al. (2012). The concept of in vivo airway tissue engineering. Biomaterials, 33(17), 4319–26.

11.

Suzuki, T., Kobayashi, K., Tada, Y., & Suzuki, Y. (2008). Regeneration of the trachea using a bioengineered scaffold with adipose-derived stem cells. Ann Otol Rhinol Laryngol, 117(6), 453–463.

12.

Okano, W. MD, Nomoto, Y. MD, & Wada, I. MD. (2009). Kobayashi bioengineered trachea with fibroblasts in a rabbit model. Ken Ann Otol Rhinol Laryngol, 118(11), 796–804.

13.

Karlen, Y., McNair, A., Perseguers, S., Mazza, C., & Mermod, N. (2007). Statisticalsignificance of quantitative PCR. BMC Bioinformatics, 8, 131.

14.

Elliott, M. J., Haw, M. P., Jacobs, J. P., Bailey, C. M., Evans, J. N., & Herberhold, C. (1996). Tracheal reconstruction in children using cadaveric homograft trachea. Eur J Cardiothorac Surg, 10, 707–712.

15.

Delaere, P., Vranckx, J., Verleden, G., De Leyn, P., & Van Raemdonck, D. (2010). Tracheal allotransplantation after withdrawal of immunosuppressive therapy. N Engl J Med, 362, 138–145.

16.

Li, J., Xu, P., & Chen, H. (1997). Successful tracheal autotransplantation with two-stage approach using the greater omentum. Ann Thorac Surg, 64(1), 199–202.

17.

Klepetko, W., Marta, G. M., Wisser, W., & Melis, E. (2004). Heterotopic tracheal transplantation with omentum wrapping in the abdominal position preserves functional and structural integrity of a human tracheal allograft. J Thorac Cardiovasc Surg, 127, 862–7.

18.

Elliott, M. J1., De Coppi, P., Speggiorin, S., Roebuck, D., Butler, C. R., et al. (2012). Stem-cell-based, tissue engineered tracheal replacement in a child: a 2-year follow-up study. Lancet, 380(9846), 994–1000.

19.

Gonfiotti, A., Jaus, M. O., Barale, D., Baiguera, S., Comin, C., Lavorini, F., Fontana, G., Sibila, O., Rombolà, G., Jungebluth, P., & Macchiarini, P. (2014). The first tissue-engineered airway transplantation: 5-year follow-up results. Lancet, 383(9913), 238–44.

20.

Kojima, K., Bonassar, L. J., Roy, A. K., Vacanti, C. A., & Cortiella, J. (2002). Autologous tissue-engineered trachea with sheep nasal chondrocytes. J Thorac Cardiovasc Surg, 123, 1177–1184.

21.

Wu, W., Feng, X., Mao, T., Feng, X., Ouyang, H. W., Zhao, G., et al. (2007). Engineering of human tracheal tissue with collagenen forced poly-lactic-glycolic acid non-woven mesh: a preliminary study in nude mice. Br J Oral Maxillofac Surg, 45, 272–278.

22.

Kim, D. Y., Pyun, J. H., Choi, J. W., Kim, J. H., Lee, J. S., Shin, H. A., et al. (2010). Tissue-engineered allograft tracheal cartilage using fibrin/ hyaluronan composite gel and its in vivo implantation. Laryngoscope, 120, 30–38.

23.

Kafienah, W., Mistry, S., Williams, C., & Hollander, A. P. (2006). Nucleostemin is a marker of proliferating stromal stem cells in adult human bone marrow. Stem Cells, 24, 113–120.

24.

Tsutsumi, S., Shimazu, A., Miyazaki, K., Pan, H., Koike, C., Yoshida, E., et al. (2001). Retention of multilineage differentiation potential of mesenchymal cells during proliferation in response to FGF. Biochem Biophys Res Commun, 288(2), 413–419.

25.

Bianchi, G., Banfi, A., Mastrogiacomo, M., Notaro, R., Luzzatto, L., Cancedda, R., et al. (2003). Ex vivo enrichment of mesenchymal cell progenitors by fibroblast growth factor 2. Exp Cell Res, 287, 98–105.

26.

Pittenger, M. F., Mackay, A. M., Beck, S. C., Jaiswal, R. K., Douglas, R., Mosca, J. D., et al. (1999). Multilineage potential of adult human mesenchymal stem cells. Science, 284, 143–147.

27.

Singer, N. G., & Caplan, A. I. (2011). Mesenchymal stem cells: mechanisms of inflammation. Annu Rev Pathol, 6, 457–478.
Oral Presentation
34th National ENT & Head & Neck Surgery Congress (10-14 October 2012, Rixos Sungate-Antalya)
Conflicts of Interest
The authors indicate no potential conflicts of interest.
About this article
Cite this article
Batioglu-Karaaltin, A., Karaaltin, M.V., Ovali, E. et al. In Vivo Tissue-Engineered Allogenic Trachea Transplantation in Rabbits: A Preliminary Report. Stem Cell Rev and Rep 11, 347–356 (2015). https://doi.org/10.1007/s12015-014-9570-8
Keywords
Trachea

Adipose tissue-derived mesenchymal stem cell

Tissue engineering