Abstract
From the 14th to the 19th July 2012, the 3rd Royan International Summer School took place at the Royan Institute in Tehran, Iran. This year's topic was "Stem Cells and Developmental Biology for Regenerative Medicine". The course, which covered essential concepts of stem cells, pluripotent stem cells, adult stem cells, tissue engineering and ethics, was attended by more than 400 students from all over Iran and from the Middle East.
Access options
Buy single article
Instant access to the full article PDF.
US$ 39.95
Tax calculation will be finalised during checkout.
Subscribe to journal
Immediate online access to all issues from 2019. Subscription will auto renew annually.
US$ 79
Tax calculation will be finalised during checkout.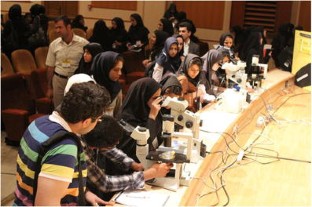 Acknowledgments
The authors would like to thank Prof. Hossein Baharvand and the staff of the Royan Institute for Stem Cell Biology and Technology for providing them the opportunity to participate at the 2012 Edition of the Royan Institute Summer School and for the perfect organization of the event.
Furthermore, they would like to thank Mr. Luc Koster from the Eberhard Karls Universität Tübingen (BG Trauma Center) for revising and editing the accounts on their respective lectures
Conflict of interest statement
All three authors declare that they have participated as speakers at the 2012 edition of the Royan Summer School, and that all the incurred expenses for their stay in Tehran were covered by the Royan Institute.
About this article
Cite this article
Nüssler, A., Tapia, N. & Jabbari, E. Report of the 3rd Royan Summer School in Tehran, Iran (14th July-19th July 2012). Stem Cell Rev and Rep 9, 119–120 (2013). https://doi.org/10.1007/s12015-013-9432-9
Keywords
Royan Institute Summer School

Iran

Stem cells

Developmental biology