Abstract
Interferon (IFN)-α was reported to be effective in longterm intrathecal treatment of subacute sclerosing panencephalitis (SSPE). However, the side effects related with longterm use of IFN-α/β are unclear. We evaluated the therapeutic effects of IFN-α/β in a 13-years-old patient with SSPE. The cerebrospinal fluid (CSF) measles antibody titer was 64 × NT/128×HI, IgG-index was 4.5, and the SSPE diagnosis was based on electroencephalography (Jabbour-stage II on admission). With Inosiplex (INP) given orally, IFN-α (3 × 106 units) was infused intraventricularly twice-a-week for 1-year. Resultantly, CSF cell count was elevated (2502/3), total protein and glucose levels were normal; however, DIAM occurred repeatedly. Consequently, reduced IFN-α (5 × 105 units) with hydrocorton was administered at 2-months interval for 19 months, during which, DIAM occurred four times. Therefore, IFN-β (3 × 106 units; twice-a-week) therapy was started and continued for 3 years. Although the symptoms were improved considerably, DIAM recurred after 15-months therapy and CSF cell counts were also elevated (2121/3). Since SSPE progressed to Jabbour-stage IV, indicated by irreversible consciousness disorder, IFN therapy was discontinued and INP monotherapy was followed for another 3 years. We, therefore, concluded that the longterm intraventricular IFN-α/β infusion therapy of SSPE involved the potential risk of DIAM with serious irreversible neurological sequelae and should be monitored carefully.
Access options
Buy single article
Instant access to the full article PDF.
USD 39.95
Price excludes VAT (USA)
Tax calculation will be finalised during checkout.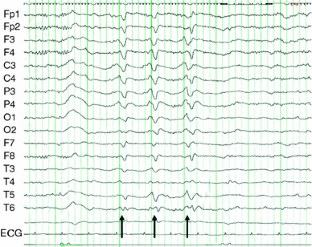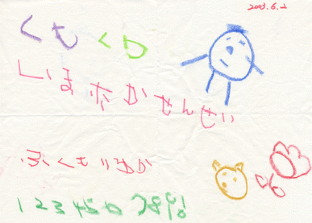 References
Miyazaki, M., Nishimura, M., Toda, Y., Saijo, T., Mori, K., & Kuroda, Y. (2005). Long-term follow-up of a patient with subacute sclerosing panencephalitis successfully treated with intrathecal infection alpha. Brain and Development, 27, 301–303.

Widener, H. L., & Littman, B. H. (1978). Ibuprofen-induced aseptic meningitis in systemic lupus erythematosus. JAMA, 239, 1062–1064.

Jolles, S., Sewell, W. A., & Leighton, C. (2000). Drug-induced aseptic meningitis: Diagnosis and management. Drug Safety, 22, 215–226.

Sekul, E. A., Cupler, E. J., & Dalakas, M. C. (1994). Aseptic meningitis associated with high-dose intravenous immunoglobulin therapy: Frequency and risk factors. Annals of Internal Medicine, 121, 259–262.
About this article
Cite this article
Imataka, G., Nakagawa, E., Yamanouchi, H. et al. Drug-Indiced Aseptic Meningitis: Development of Subacute Sclerosing Panencephalitis Following Repeated Intraventricular Infusion Therapy with Interferon Alpha/Beta. Cell Biochem Biophys 61, 699–701 (2011). https://doi.org/10.1007/s12013-011-9228-y
Published:

Issue Date:

DOI: https://doi.org/10.1007/s12013-011-9228-y
Keywords